I saw this modular and decided I wanted to try it: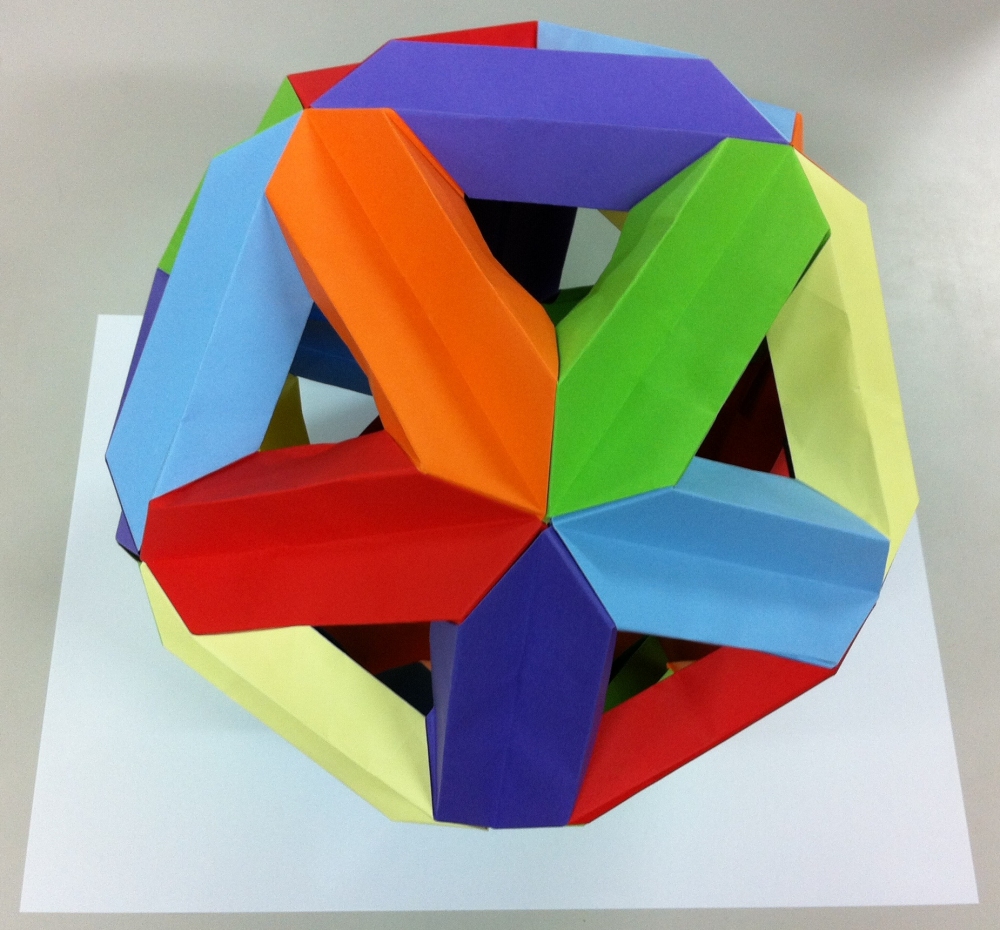 Having no idea of scale, I initially used coloured squares cut from A4, but got the colour count wrong – notiing it was in 6 groups of 5, I mistakenly got 5 pages  each of 6 colours – dang.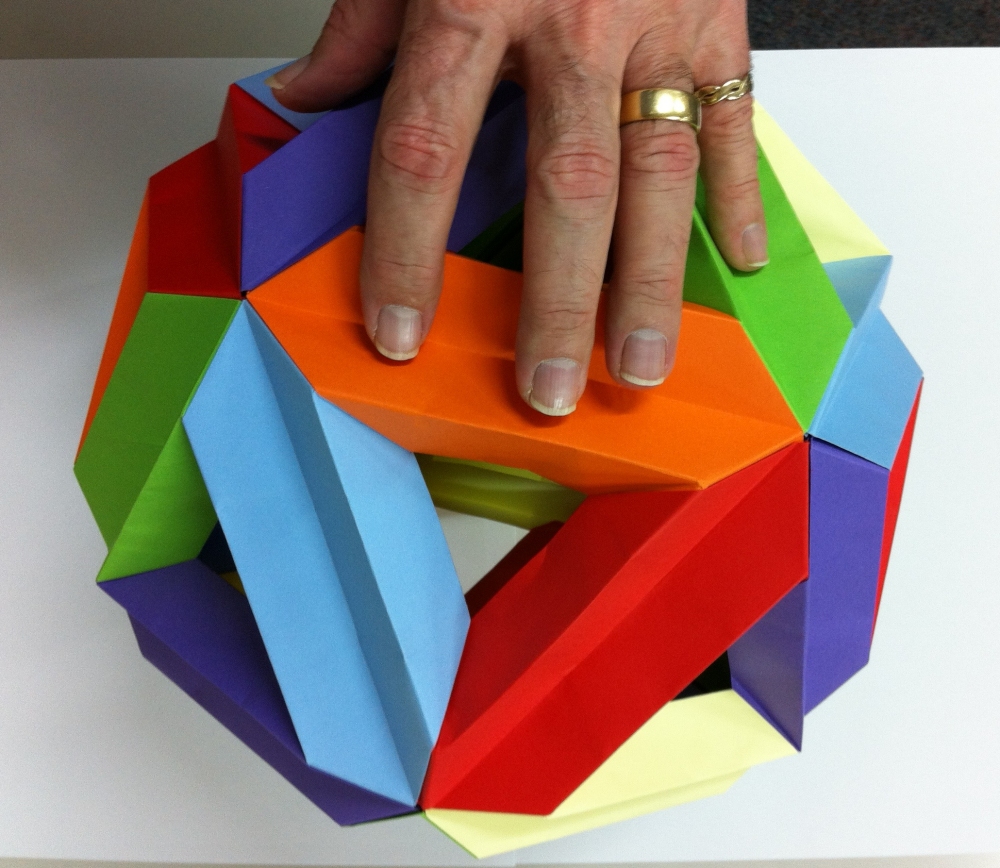 I think the scale was a bit out – this thing turned out enormous – lovely but enormous. It is really strong, structurally – the multiple triangular cross section modules interlock really solidly and make for a nice shaped ball.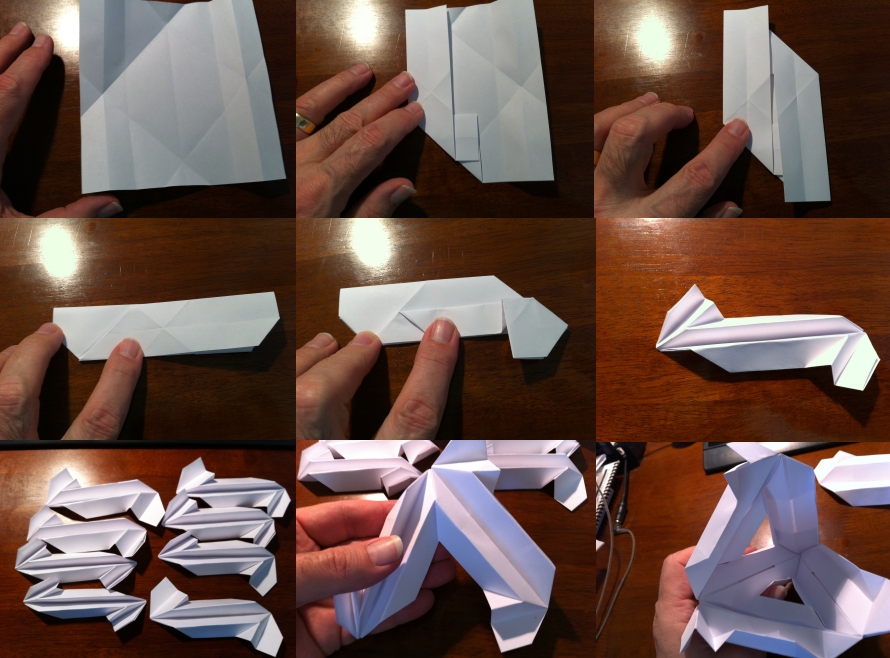 I toyed with the idea of doing this over a couple of days, but in the end I got really fast at folding the modules, and the construction process was really fast also – although it was a little tricksey ensuring the colours were distributed evenly.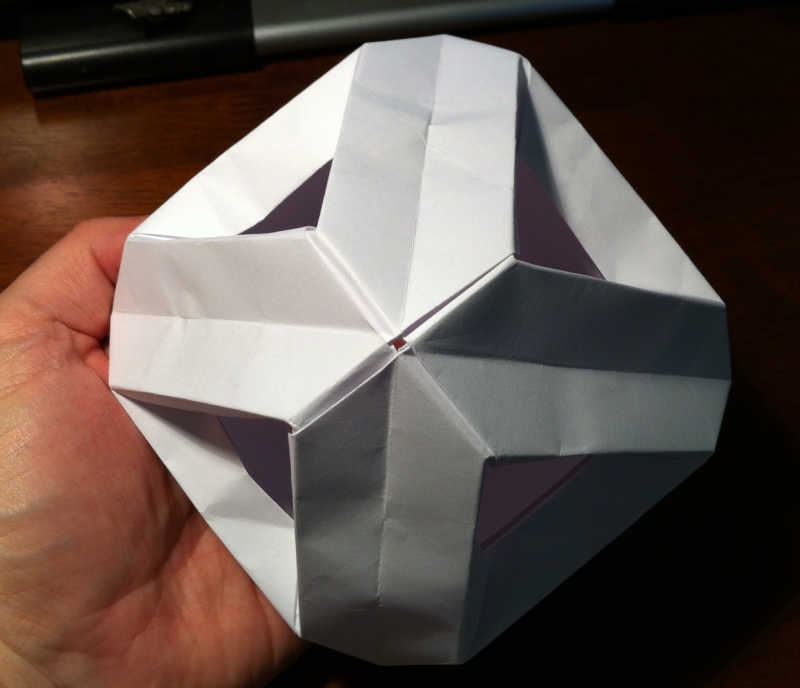 Very happy with this model – it looks lovely and takes quite a striking photo also.