I was trolling fakebook and came across a lovely video posted by noted origamist Jo Nakashima: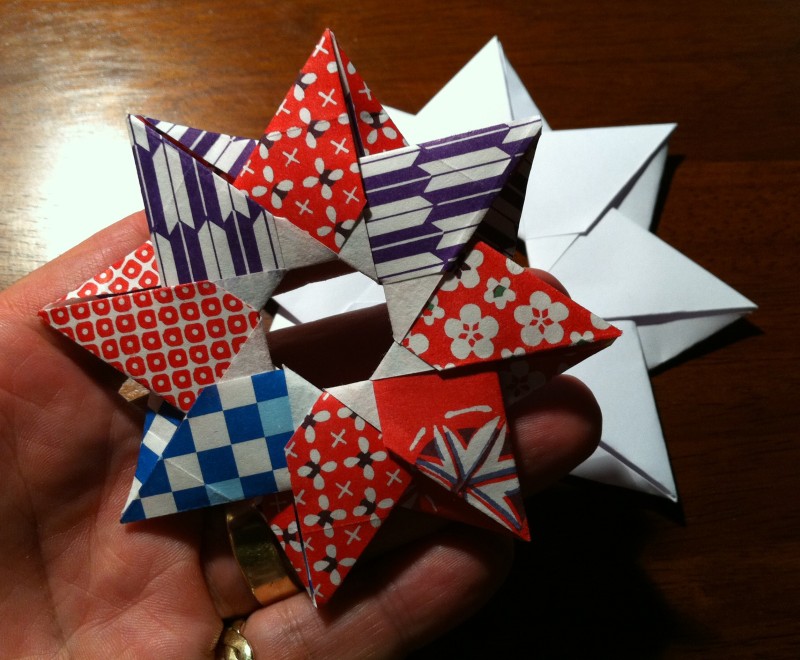 Designed by Maria Sinayskaya, this simple but beautiful wreath modular is a keeper – make it out of coloured wrapping paper, small, and it is a lovely tree decoration.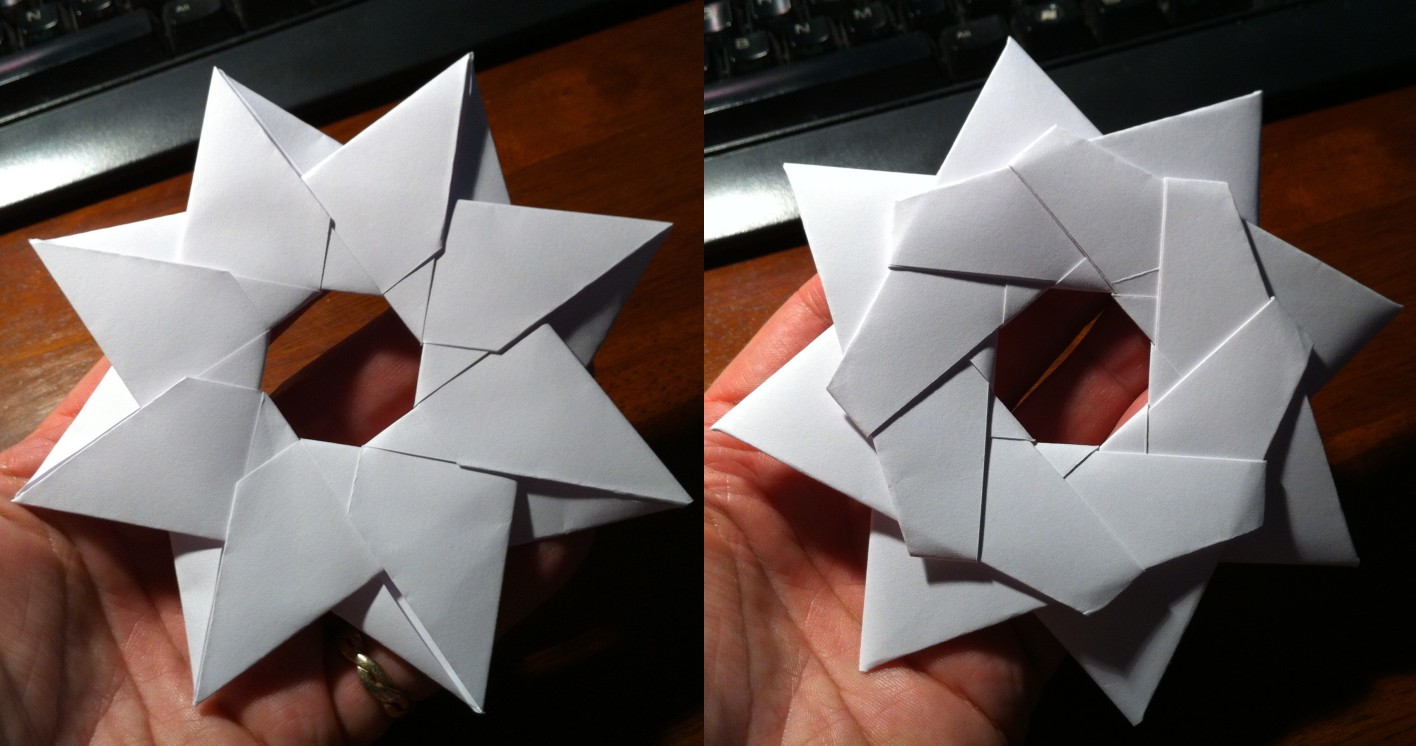 I like this a lot – a good solution to a "what the flooping heck am I going to fold today" situation. Folded in 8 parts, you should have a go at this.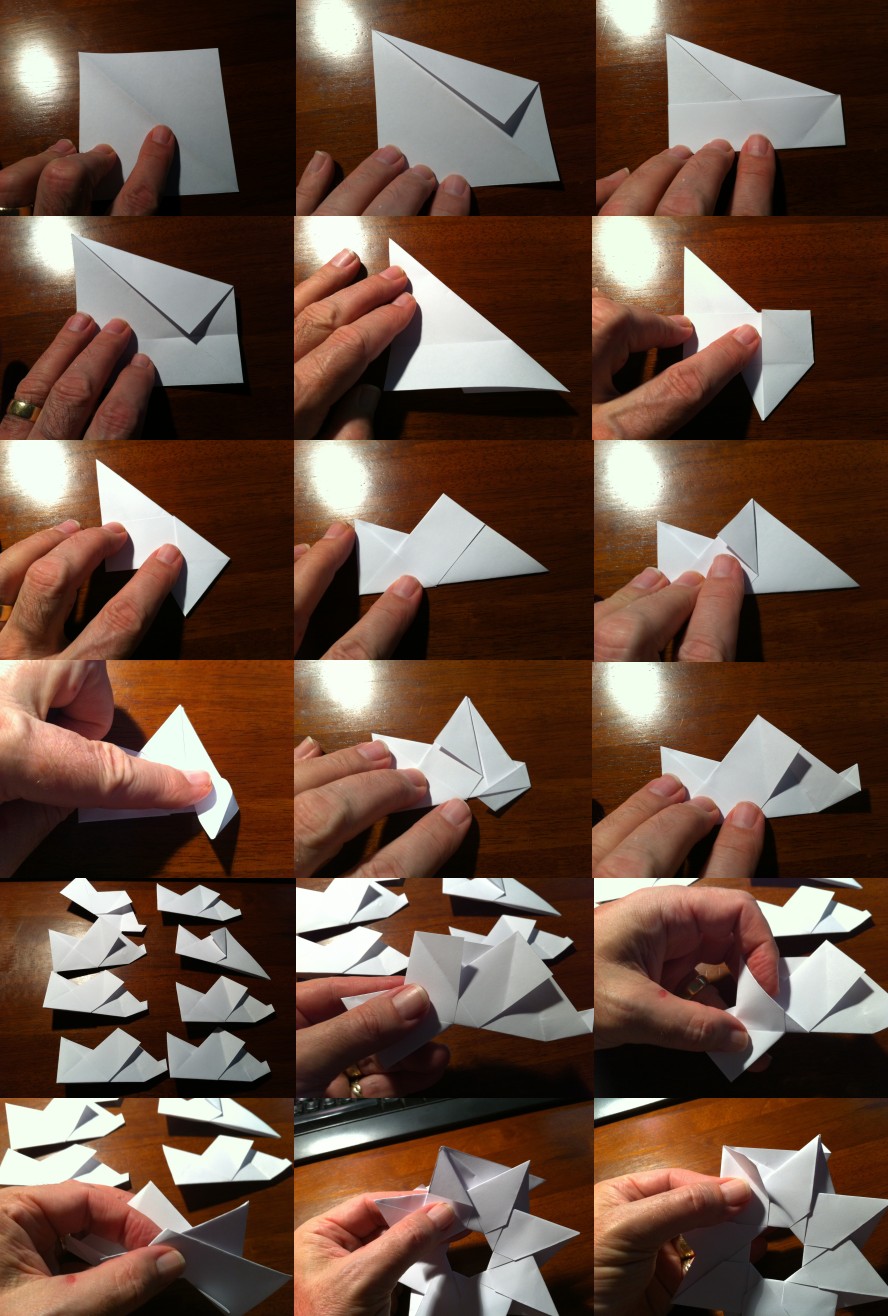 Nearing the end – 10 more to go until this challenge ends – wooo!
Want this? BID for it NOW.