Now that the 365 challenge is over, I am free to fold (or re-fold) whatever takes my fancy: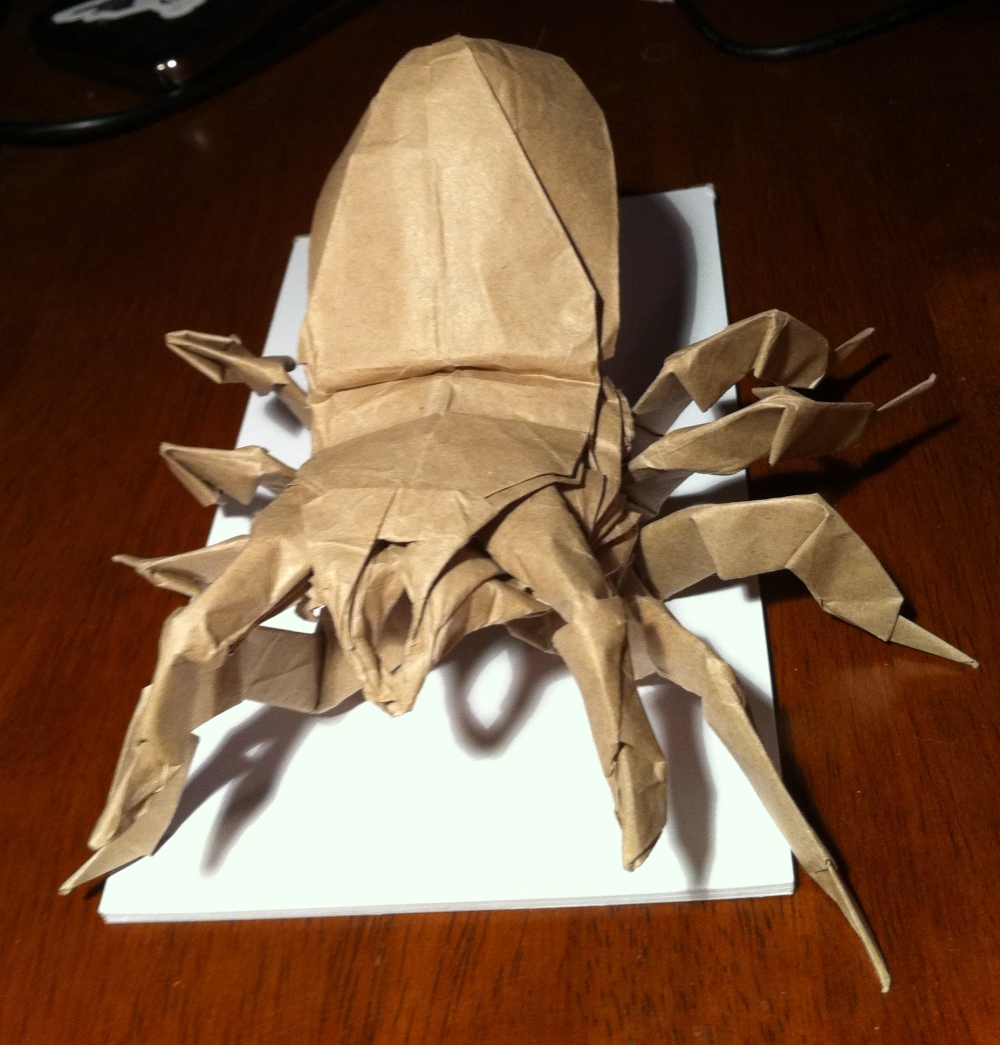 This lovely critter is Dr Robert Lang's Tarantula. I had a go at it earlier, using copy paper, and disliked the result so was determined to make a better one. For this fold I chose a 60cm square of brown paper and, over the course of the day, amongst other things, folded the spider.
I am constantly amazed by brown paper – it is tough, takes folds well and is so lovely and thin – making the legs and those torturous accordion pleats are that much easier with the right materials.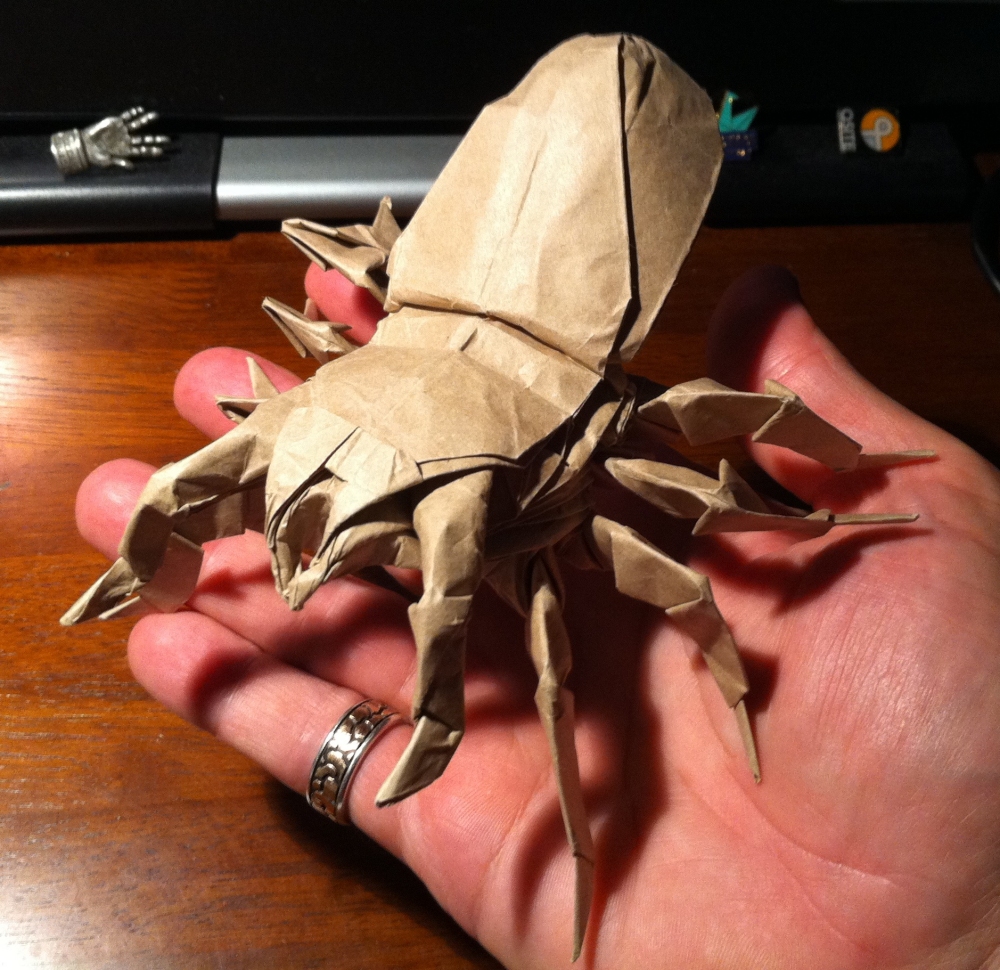 No paper fatigue, I like this attempt much better – lovely legs, great abdomen and thorax and some shapely pedipalps and fang-like mouthparts.