Looking for a neat, colourful use for a batch of poor quality origami paper I had, I stumbled across a modular dimpled sphere: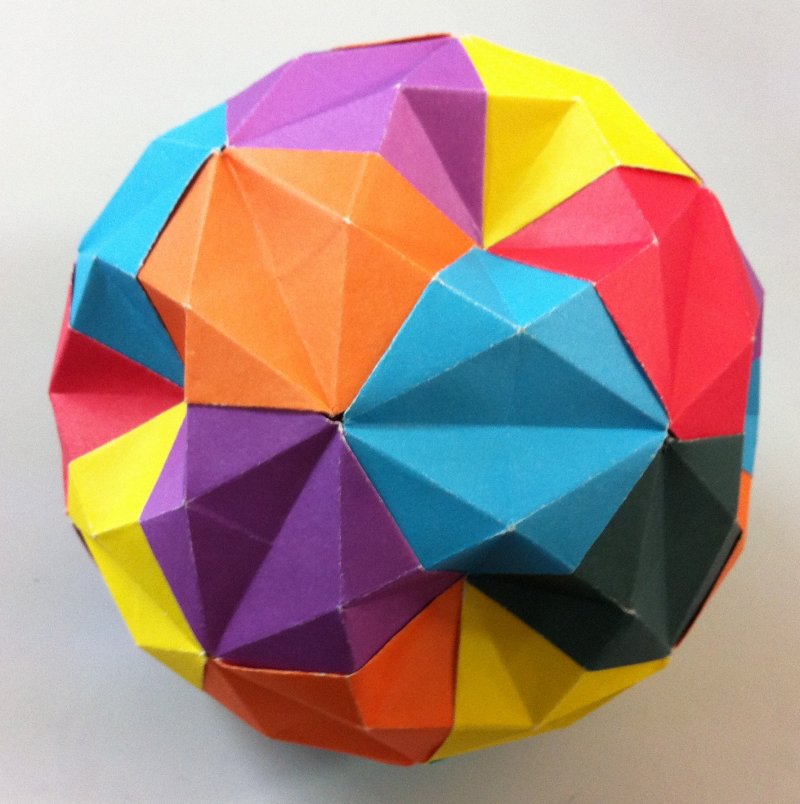 The paper cracked and spilt in ugly ways, so I had a good wrestle to actually construct this. Interestingly, when complete it became quite rigid and strong but prior to the last few modules were wrangled into place, it was floppy and kept unfolding inconveniently.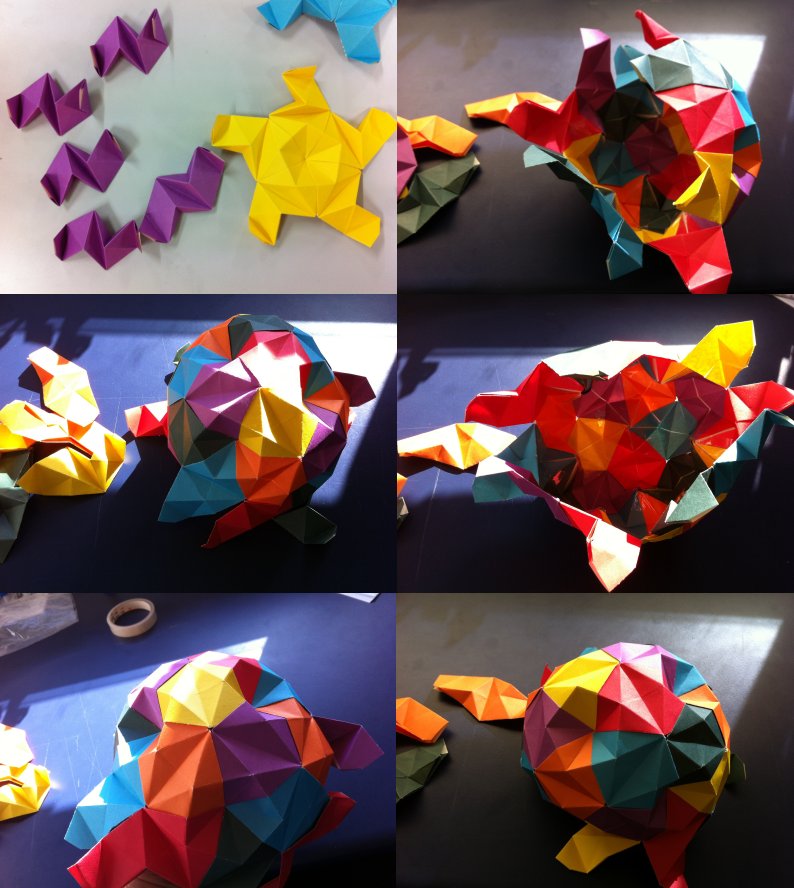 The result is spherical, with lovely pentagonal dimples, with modules centred in fives, meeting in threes – lovely application of maths.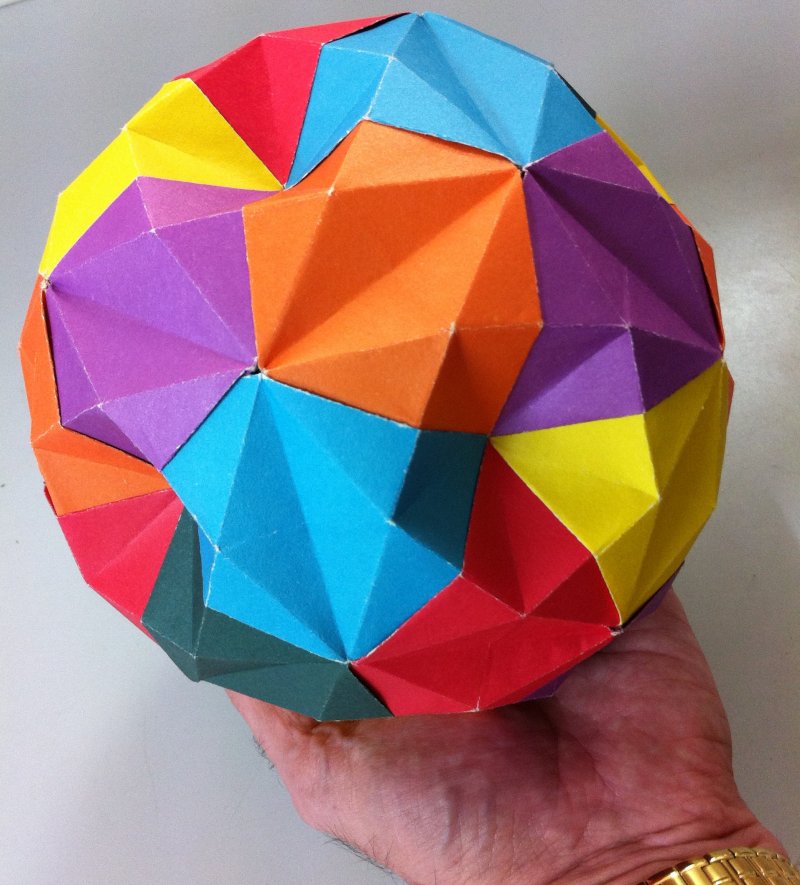 I must look for modules that differ in the basic 32 module sphere, and also for one whose modules are more positively connected. This one is, however, randomly beautiful.
You can have a try of this yourself – go here for instructions