April 2, a special day that Jo and I celebrate our Wedding anniversary: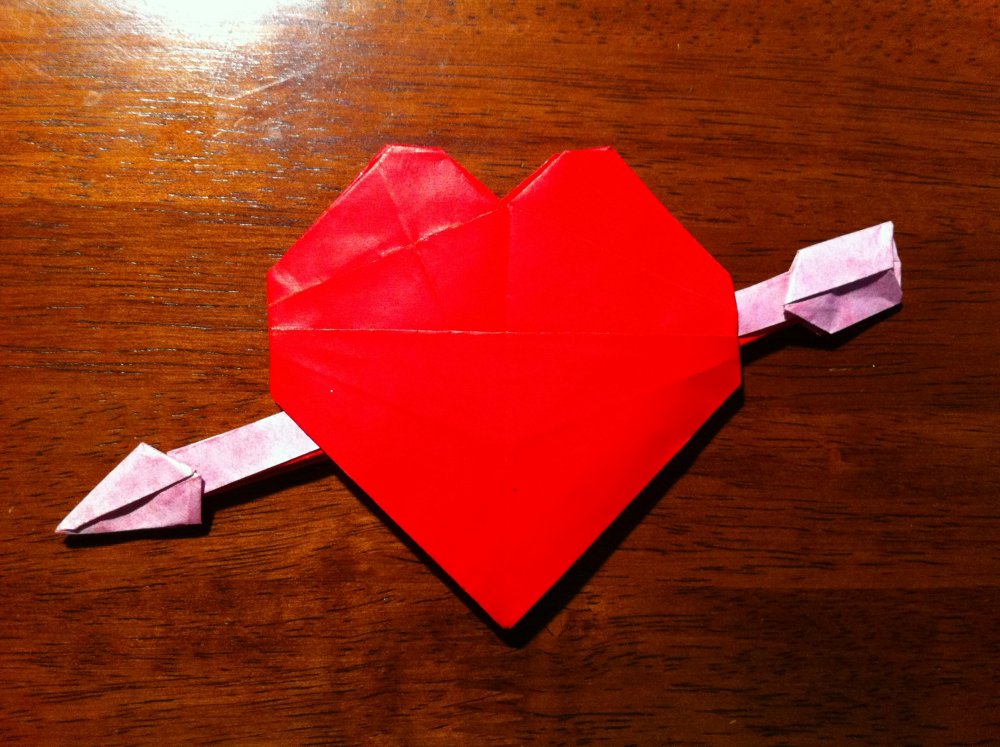 So I thought a schmaltzy, sentimental origami card was in order, so fashioned an origami "valentine" designed by Robert Lang (from "Origami Design Secrets", a fantastic book). I had not tried this model and wondered how it was possible to sculpt both arrow and heart from the one square of paper – lovely design. I then added a pair of interlocking rings designed by Jeremy Schafer and voila.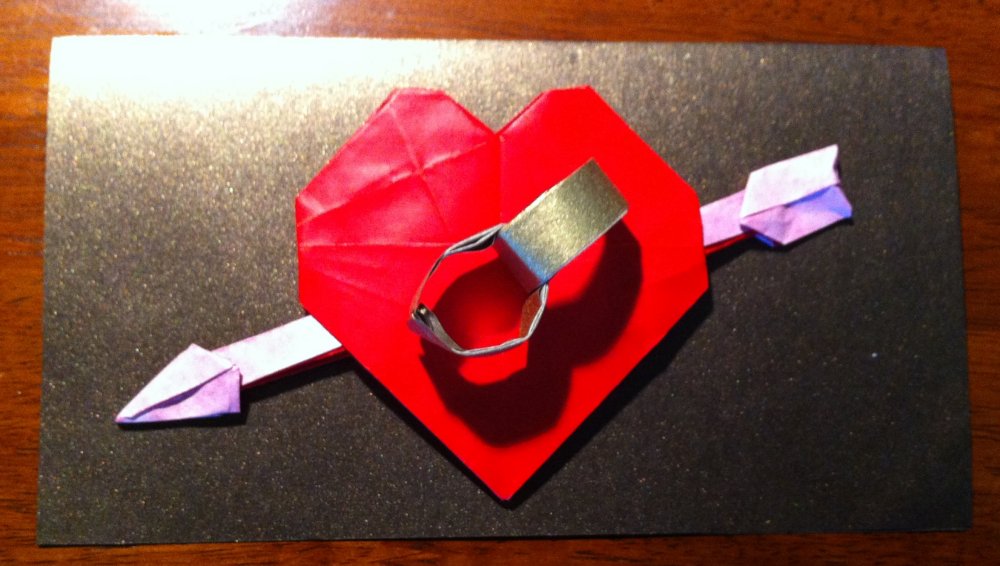 Some shiny cardstock, a printed parchment inner with verse and greeting and it is done.

Much to celebrate, some of that celebration will be done overseas. Win Win.