Being a member of a professional association has many advantages. I maintain memberships with Japanese Origami Society (JOAS) and Origami USA (OUSA) because they offer members fabulous access to new designs: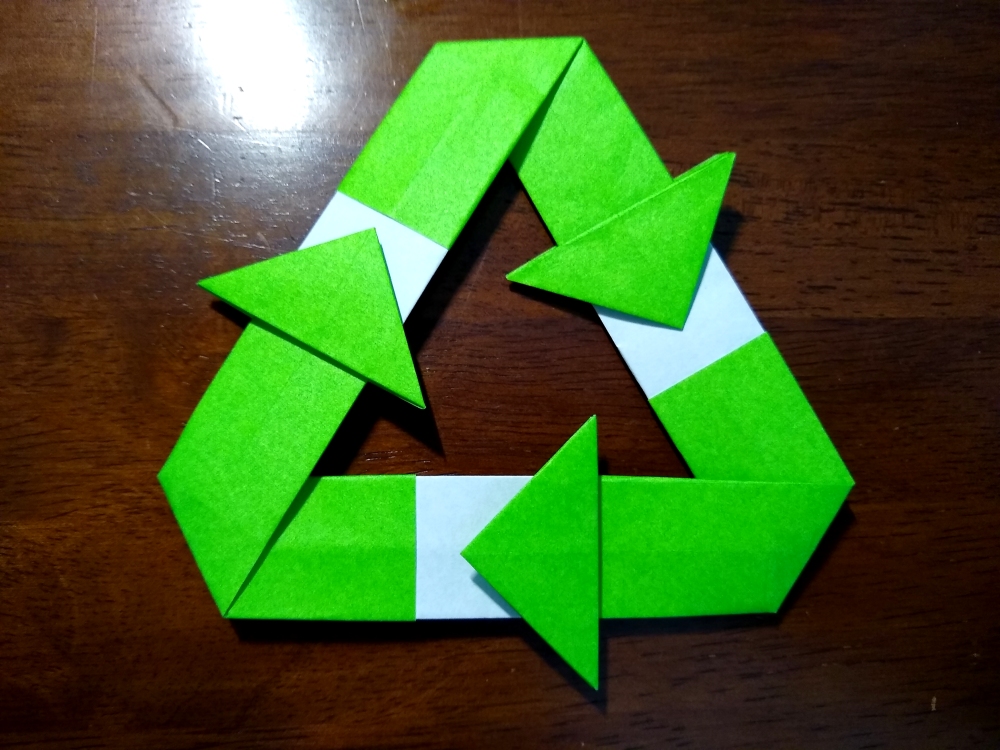 This is the recycling logo, internationally recognizable (although if you are observant I have folded a Möbius strip version of it). Designed by Sharon Turvey, recently the diagrams for this lovely model became available via "theFOLD" – one of OUSA's publications.
As a modular, this design is clever, it's careful definition of symbol and colour change faithfully renders the logo with relatively few folds. 4 different modules (2 different corners and 2 different white connectors) make up the model.
Continue reading