Cruising Reddit, I came across a CP and photodiagram describing a fold designed by Lysiuk Dzmitry: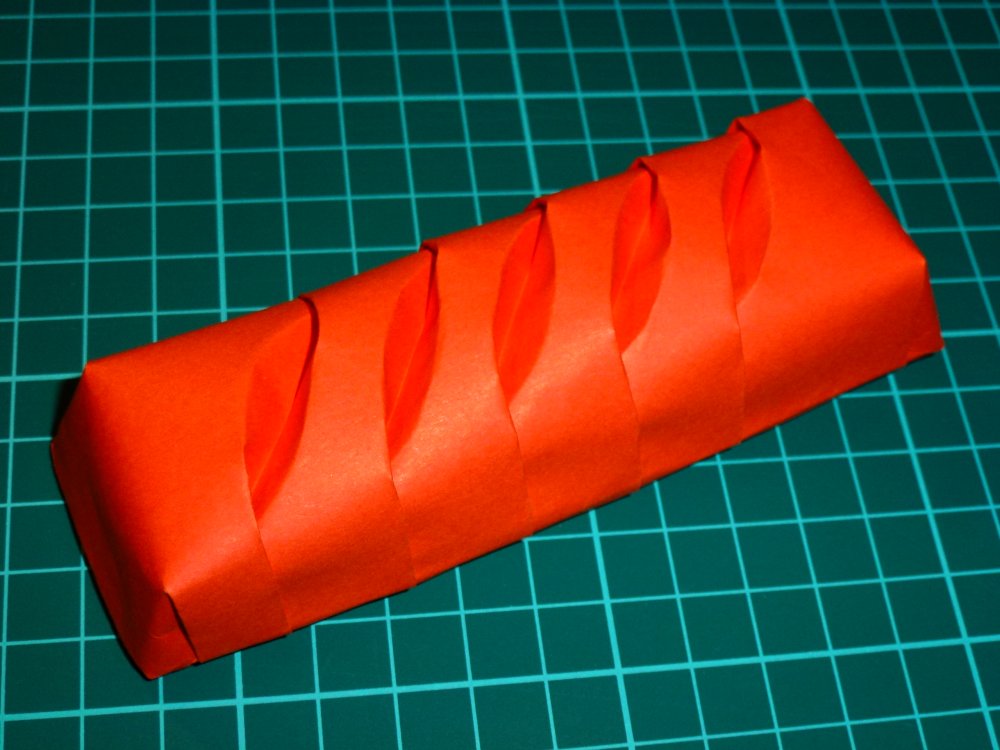 Being a breadmaker, I was drawn to the lovely little loaf – razor marks in the crust and nice squared ends.

I hand-scored the CP on a 2×1 rectangle, being sure to ONLY crease the lines needed (avoiding the gridlines), the gentle bending on score lines was lovely and the swirl-cut tessellation of the razor cuts is generalizible I think also.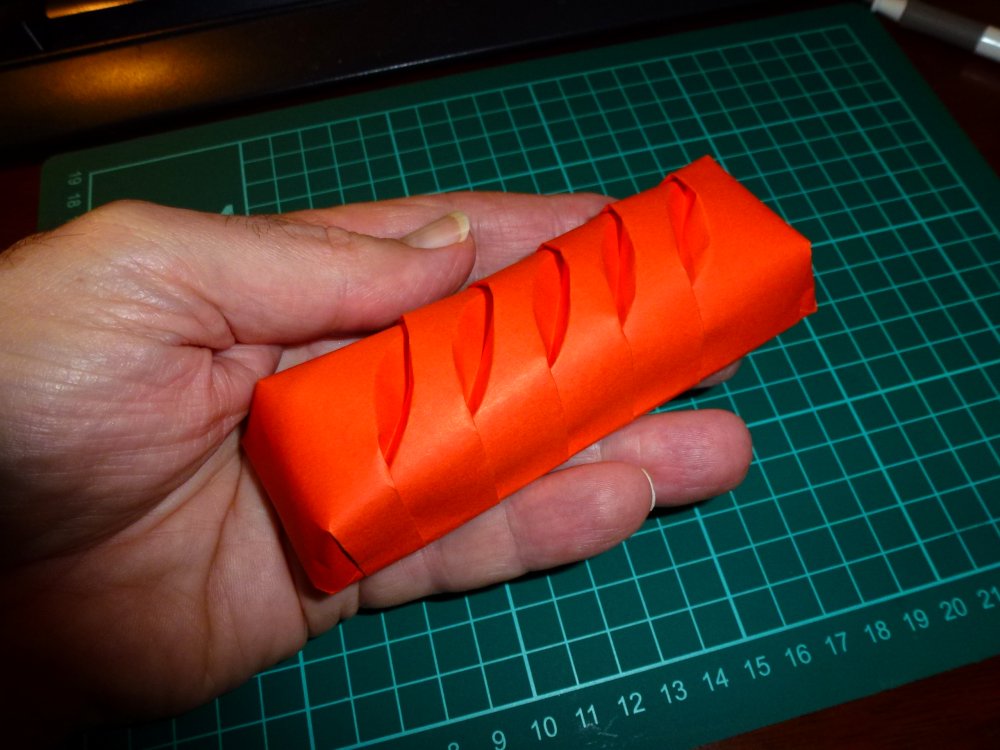 Held together by itself, and paper-tension, I can see this would be a fun fold with textured paper, and I can see how you could, with wet-folding, shape it into a traditional baguette shape with pointy ends.