On a high from a folding session taught by Sipho Mabona, I wandered virtually out into the virtual conference meeting rooms and sat in on a modular folding session, where I was taught the modules for a "Gear Cube" – 6 modules that make an intriguing structure: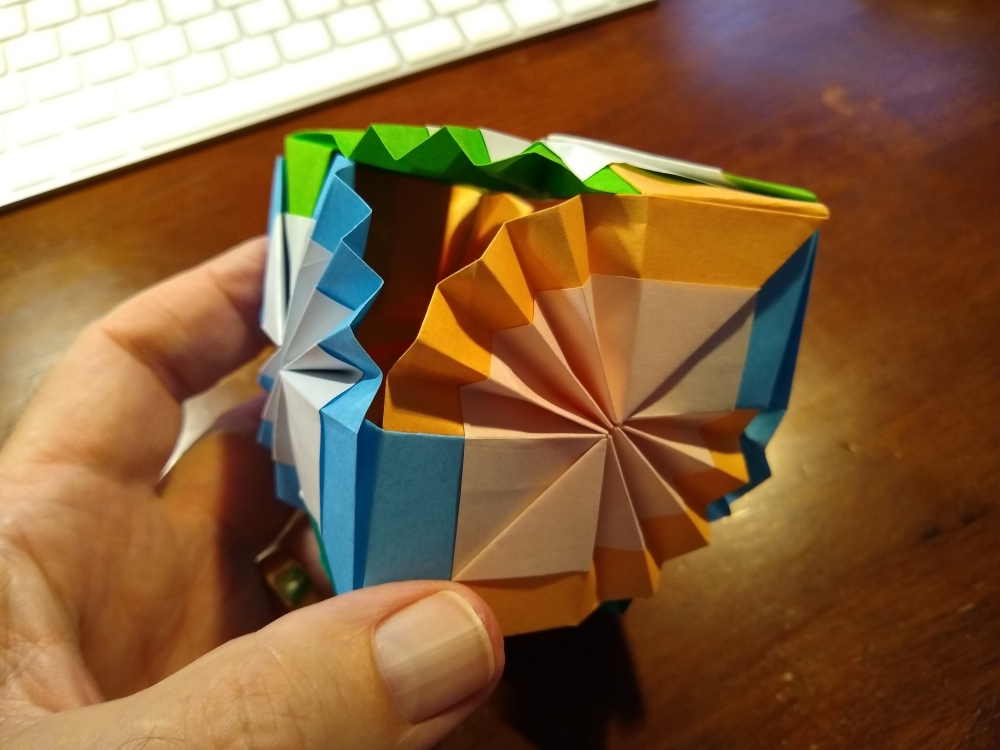 This is designed by Miyuki Kawamura, and I came in half way through an informal folding session, but picked it up fairly quickly.
I will probably fold this again, with bi-colour paper (all the same however) as I suspect the "gear" mechanism might look more interesting if they are all the same colour.
Apparently spontaneous folding sessions are a feature of Origami conferences – I have never been to one so I was delighted that people shared skills at all hours of the day and night – the Zoom/chatroom combination facilitated by "Gathertown" was fabulous.