So I have this line I sometimes use: "find some nice paper and I will make something for you":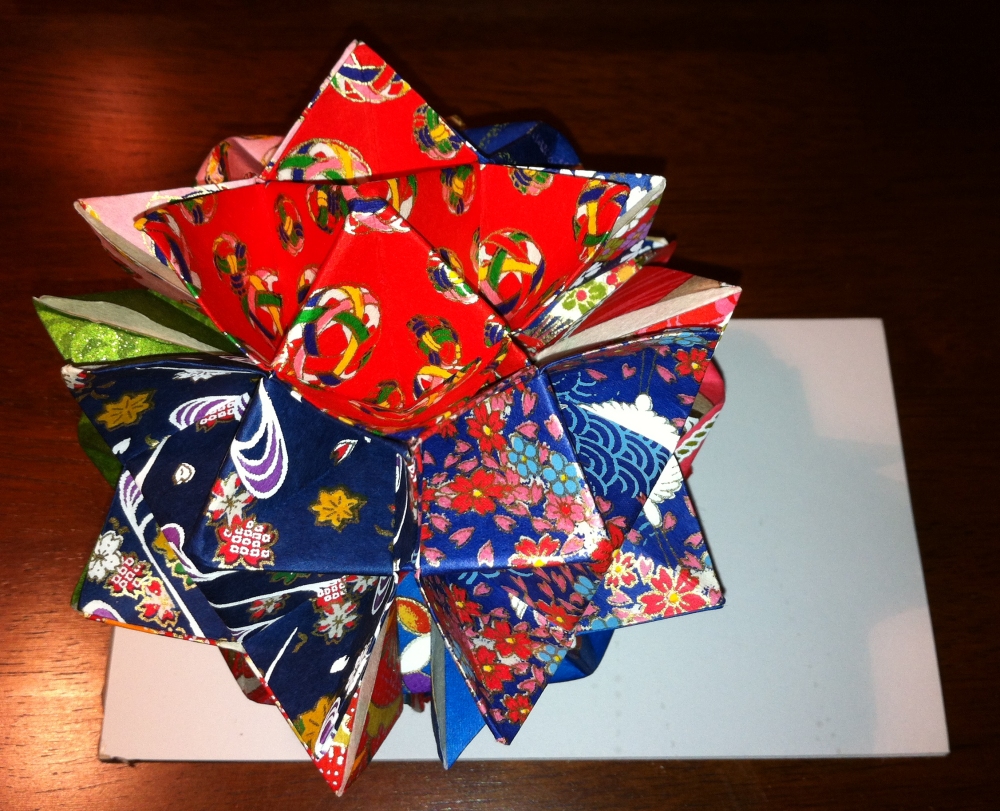 A friend (*waves to Jan*) found a packet of 15cm (ish) hand-printed Washi and teh challenge was on.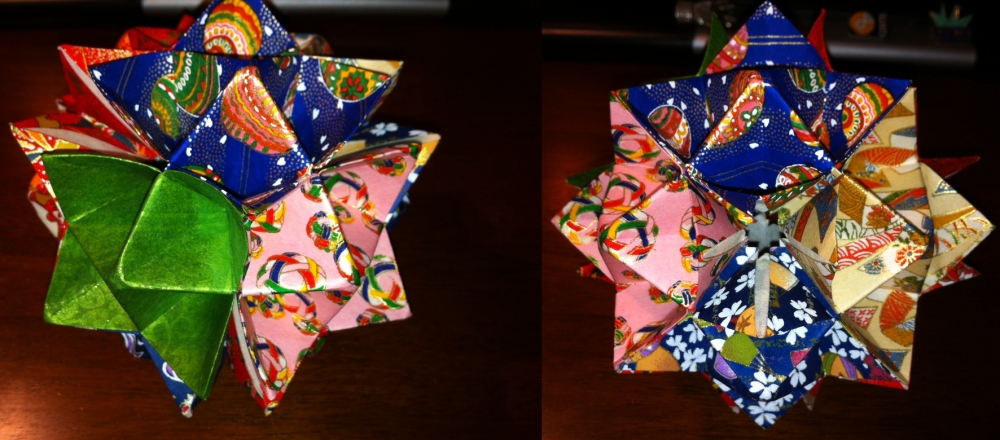 Because each sheet was different, I thought a modular might be a reasonable use of most of this paper, all in one hit. I had not folded the spikey ball before so did a little research.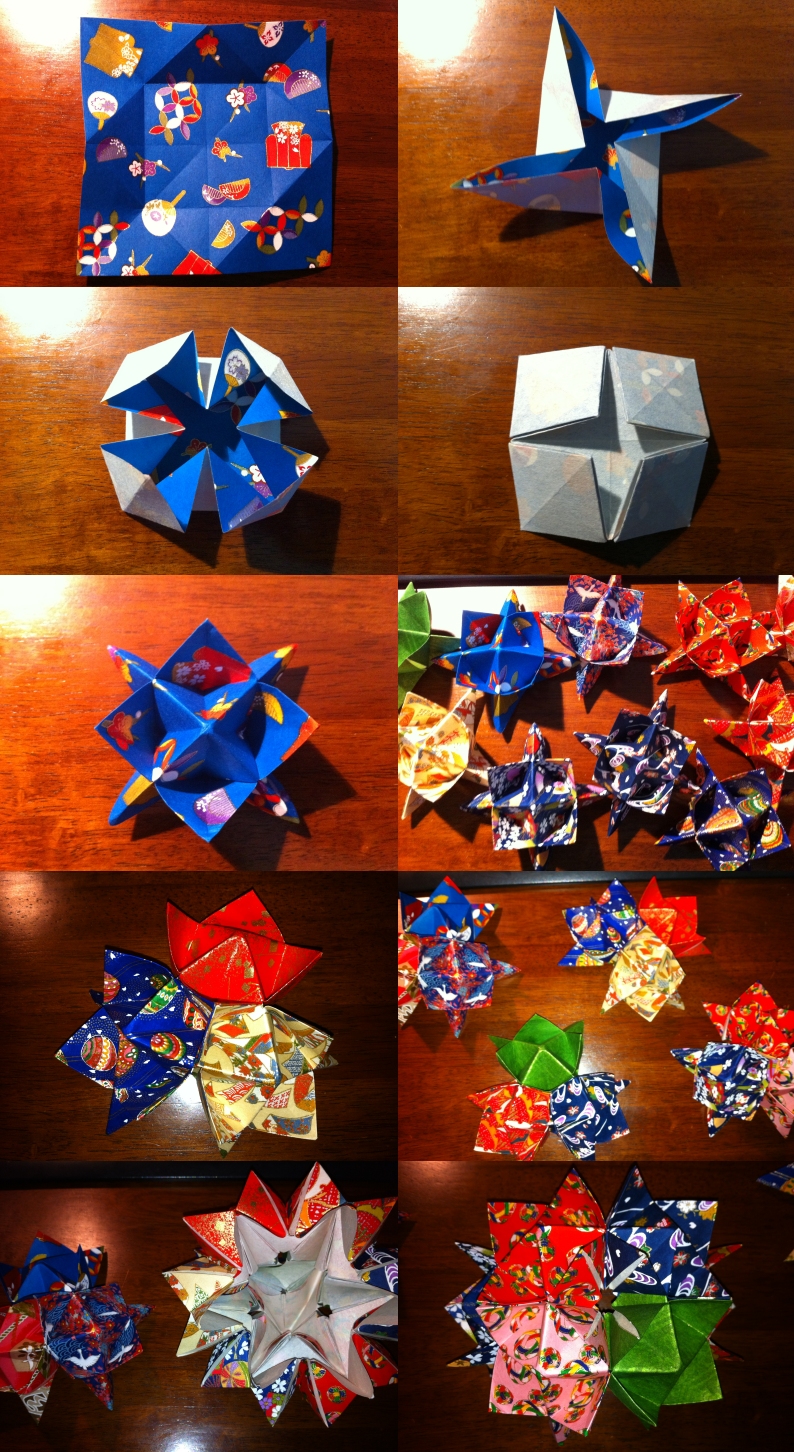 It seems a cuboctahedron is a semi-regular solid made up of alternating squares and equilateral triangles – neat as this module locks together in 3's, 4's (or I suppose more) so seemed perfect for the job. It is an odd module to fold – you essentially fold all the nice design away until the end when it sort of turns inside out and reveals the nice side of the paper again. Rinse and repeat 12 times and you have enough to make a ball (although I can imagine multiples that would make it bigger).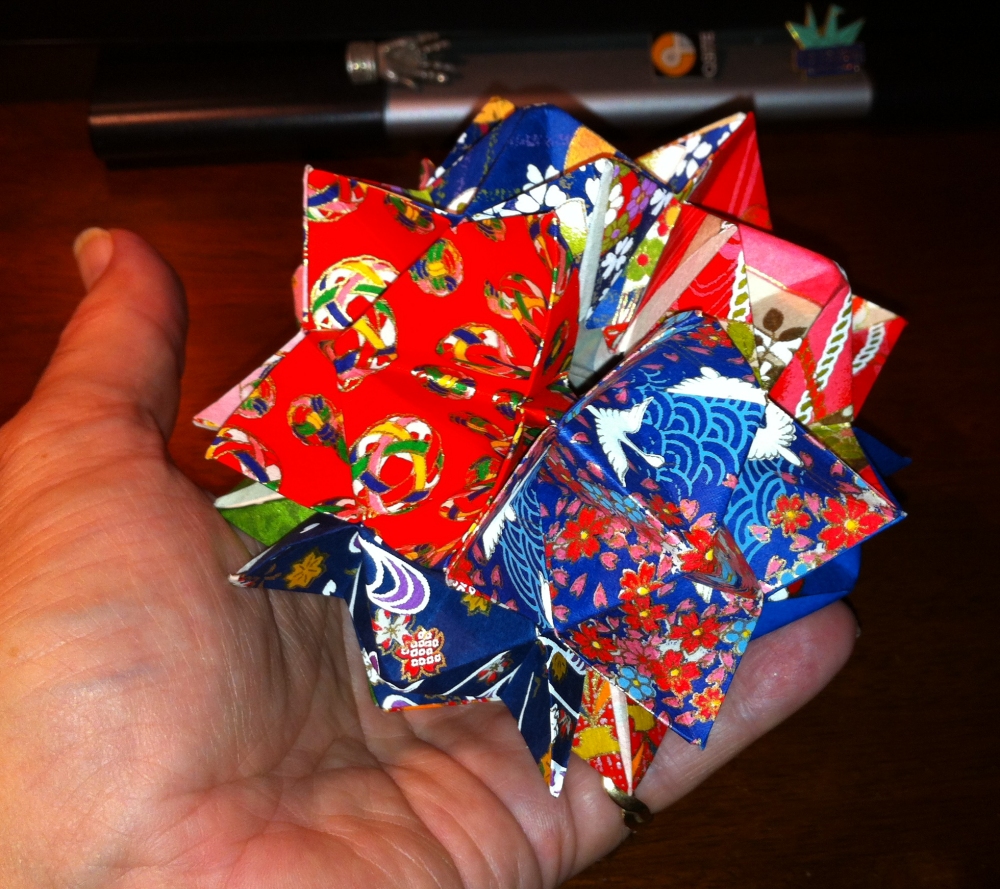 The result, a lovely little sparkly that I hope will look good on Jan's desk.