Apparently it is "Bacon Week" – why was I not told? I find out on Thursday that it has been bacon week and all this time I could have been celebrating bacon-goodness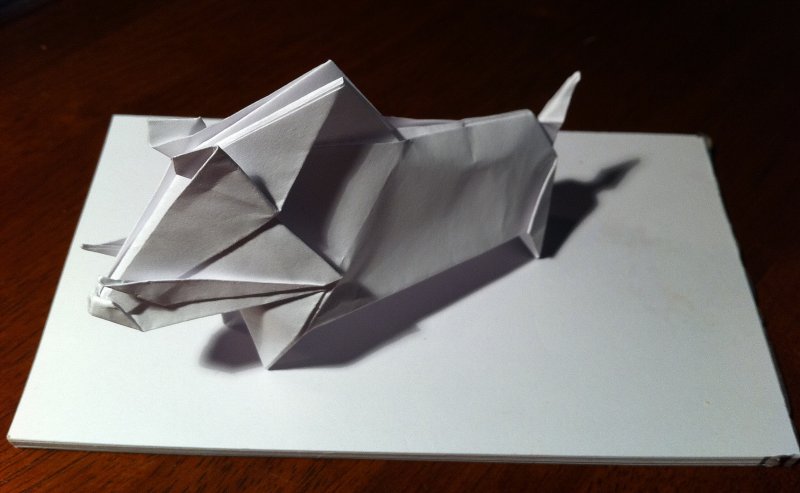 This is a little wild boar – I quite like the stance, the ears and the fact it also has tusks – it came from one of my Japanese origami books so do not know the designer, sorry.
I have a bunch of other pigs, more some other month.
(I made it to 70, yay me)