When trolling through the Spanish Origami Society website (as you do), I came upon a set of hand-drawn diagrams for a dragon. Designed by Francisco Ramon Navarro Sanchez, I thought it was worth a go for the designer's beautiful name, if nothing else: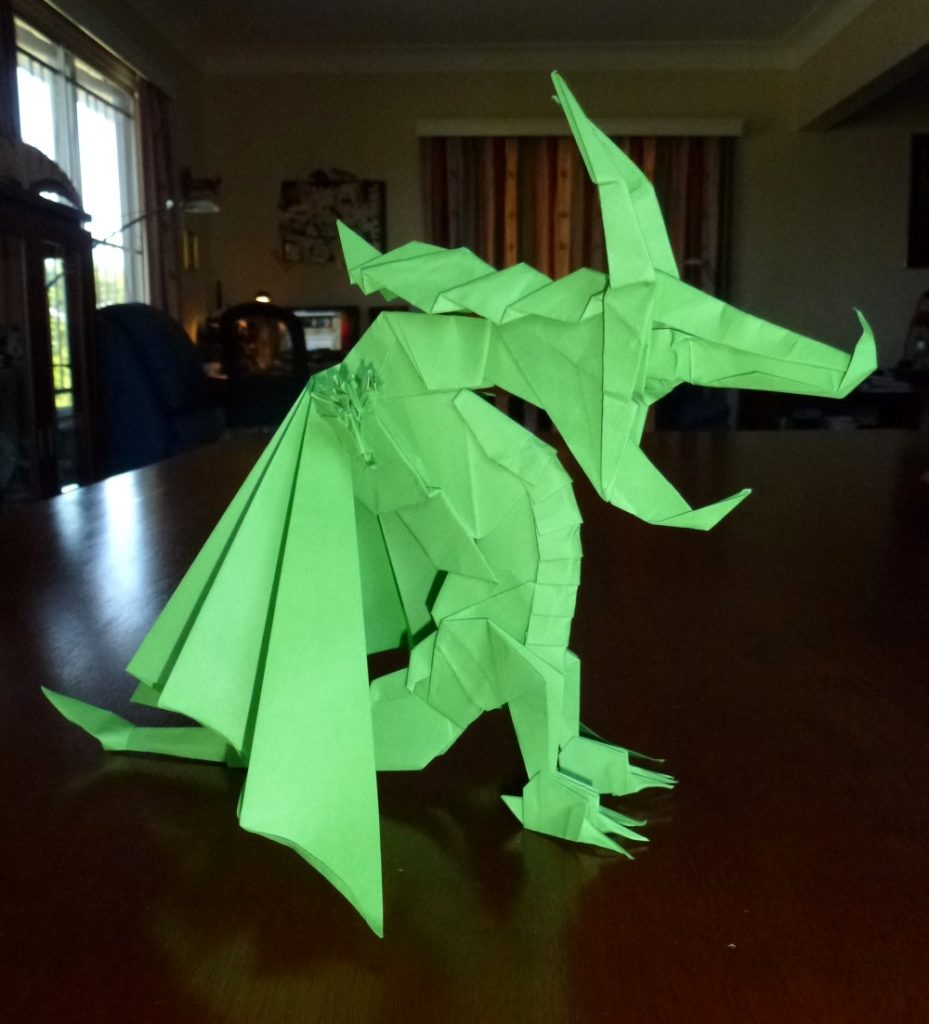 Made from many bits of paper, taken from A4 sheets, it ends up being a bit of paper lego with a shape I recognised from a meme first inflicted on me by some students years ago – "Trodgor The Burninator"
The "S" shaped body has lovely legs, clawey feet, fantastic (if a little T-Rexian) hands, voluminous wings and an open snarly face.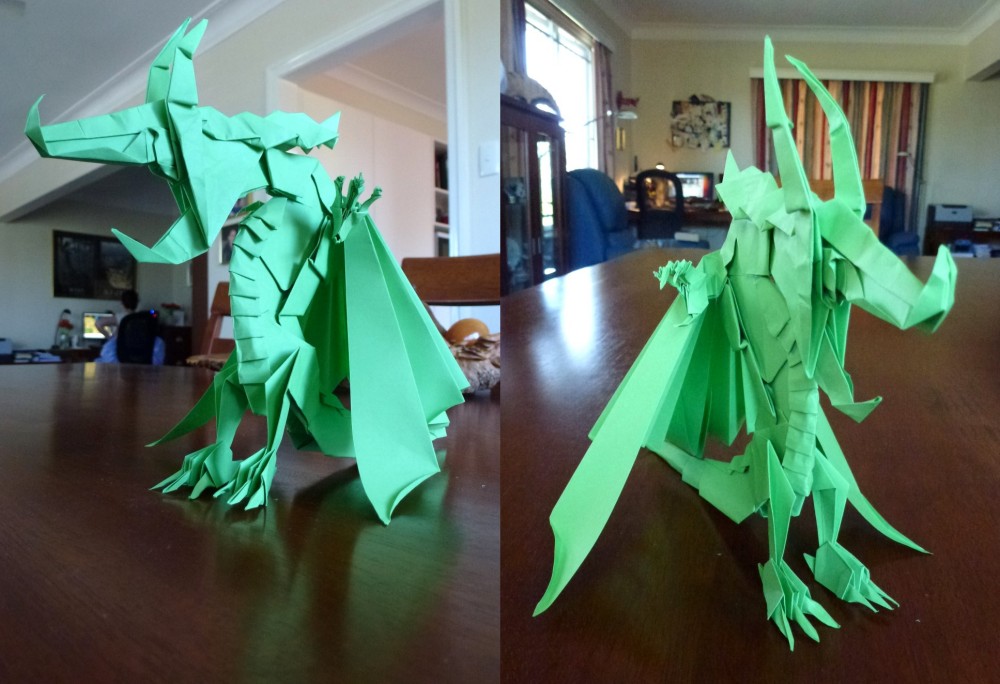 Peculiar to this model is the sections of scale and plate that are designed to cover up the ugliest of the seams and joints.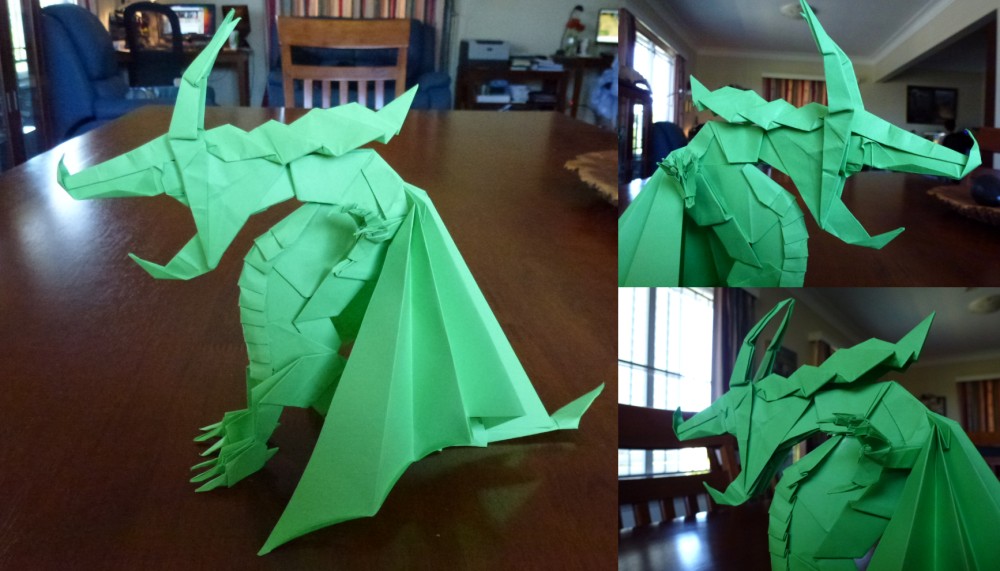 Using Google Translate, I managed to decipher SOME of the annotations, and it is support to sort of slot together but I found I needed double-sided tape to hold the pieces in place (yes, I know it is sort of cheating, but meh)

The end result is quite detailed, has lots of character and is probably how "Trogdor" would be if he was real, which he is not, so that argument is fallacious I suppose:P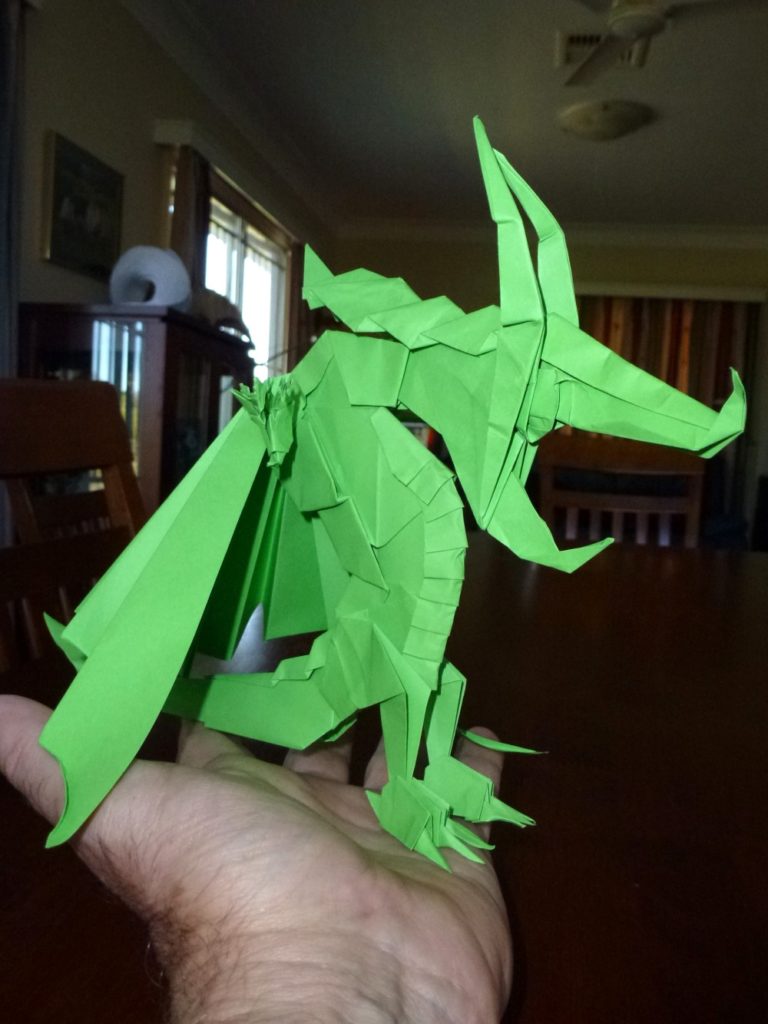 He is self standing, looks quite angry but is most definitely the most differentest dragon I have folded.