To be honest I am not a great fan of Zoos, but in the case of Knut, a little Polar Bear cub rejected by it's mother at birth, he would not have had 4 years of life in relative captive comfort.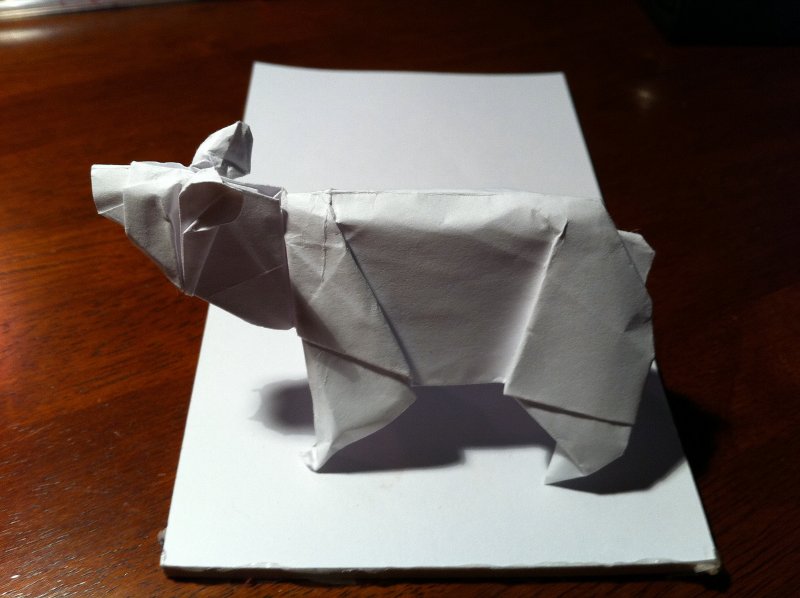 I have been wanting to try Robert Lang's Bear, from the book "Origami Zoo" for ages, this seemed appropriate, given the unexpected death of Knut yesterday (News Article). After you get past the odd proportioned rectangle (25cm x 15cm, cut from an A4 page), the actual design is fairly easy.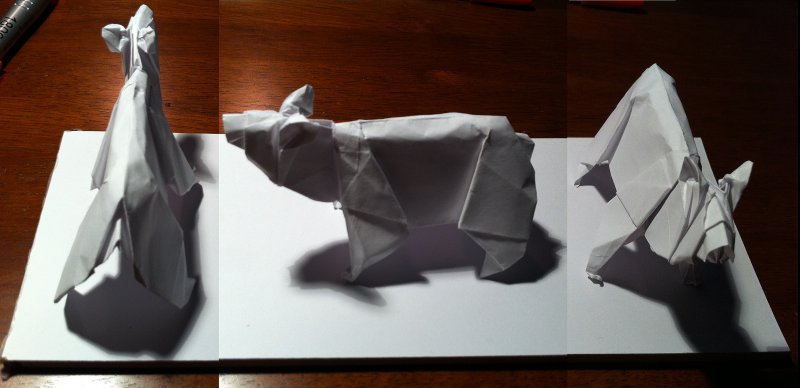 I really like the head, lovely ears and muzzle, powerful neck and suitably powerful legs (I even sneaked some bear claws in there – Mr Lang, there was paper, why not hey?). Although actually a brown bear, in white he looks suitably polar.
Happy with this model, as a first fold it could not have gone better.