Currently, in Queensland, there is a project to weave one million stars: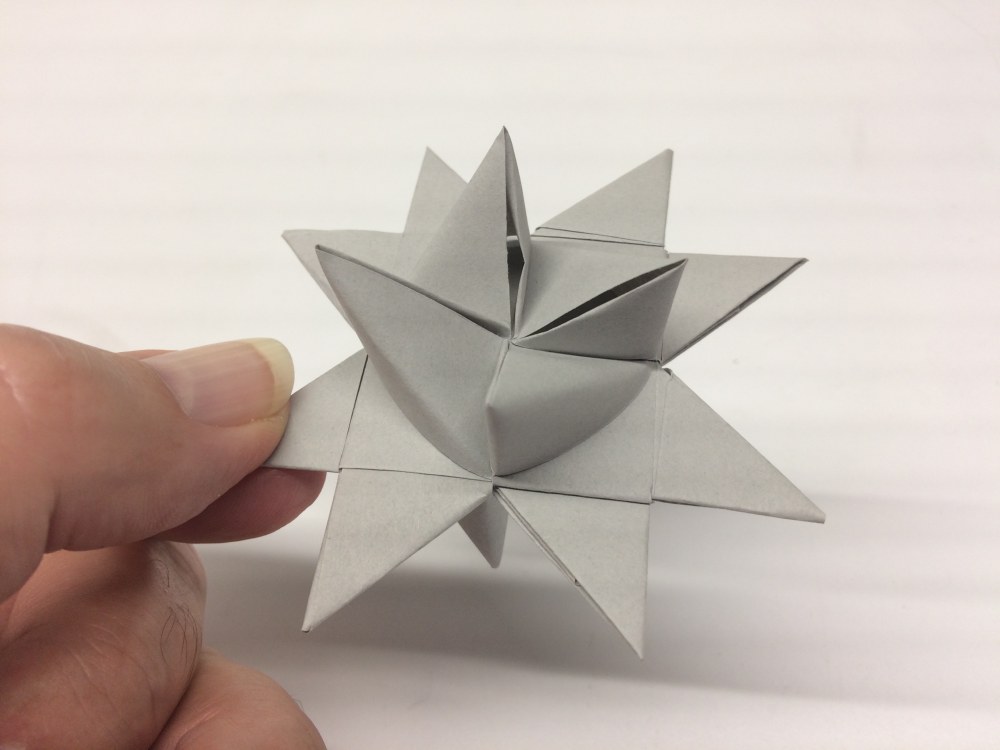 This is a Froebel Star, one of the million forming around the state.

Made with 4 long thin strips of paper, it is more weaving than origami, but interesting none the less.
This is the full weave – making a 2d star more 3d, and uses a littl emore paper than the flat one, but interesting in its own right.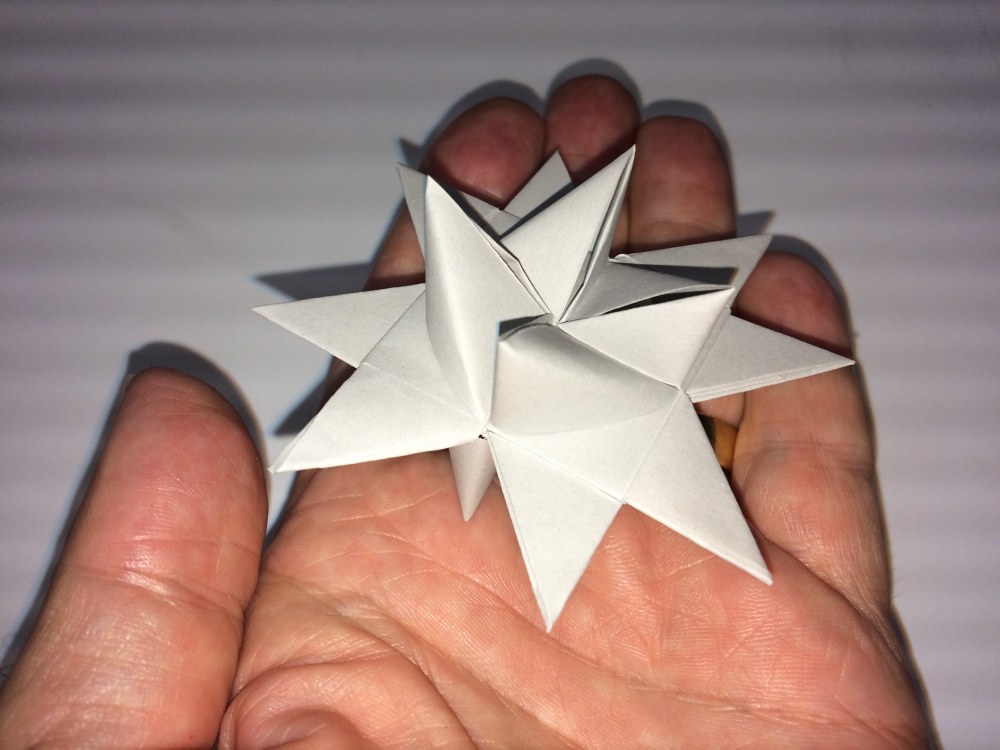 I am thinking of joining the One Million Stars project – who is with me?