I have been wanting to try this model ever since I saw it: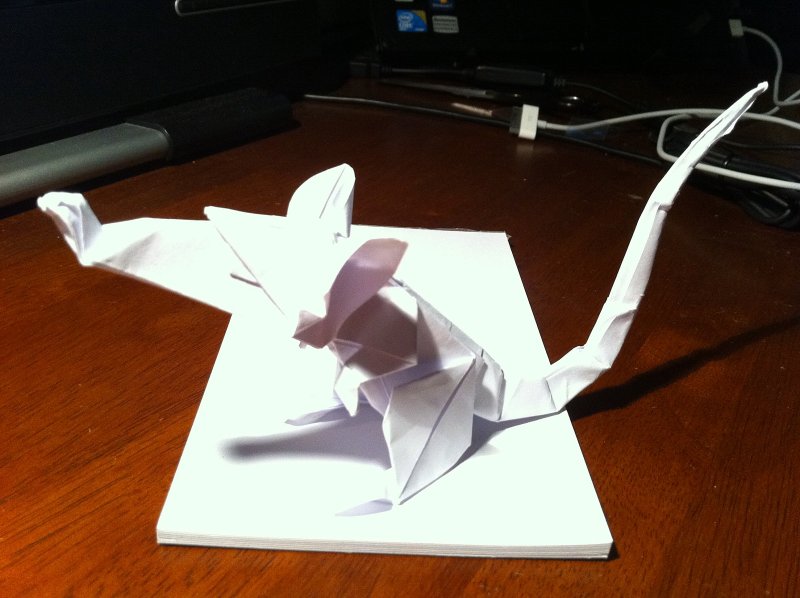 Eric Joisel designed a lovely, character-filled rodent that was fun to fold. Paws, claws, a stoned/bemused expression on it's face and lovely ears and tail – what more could a rat want?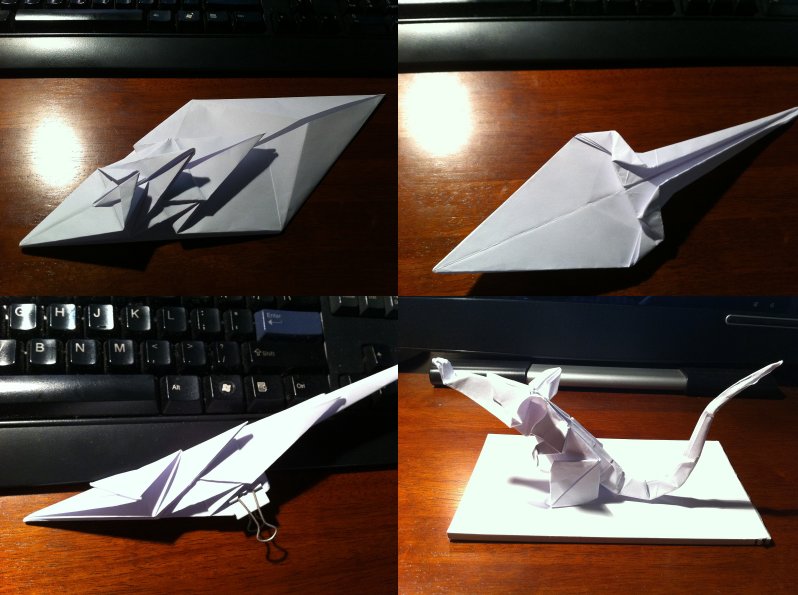 You can fold this yourself – Eric, as part of his legacy, publically shared the instructions for this model at http://www.ericjoisel.com/ps_assets/pdfs/rat.pdf
Why a rat? Well, My son turns 23 today – HAPPY BIRTHDAY MATTY – he spent the last 2 years or so of his life studying rats in Macadamia plantations as part of his Honours program but I bet the rats he had to deal with are nowhere near as cute as this little fellow.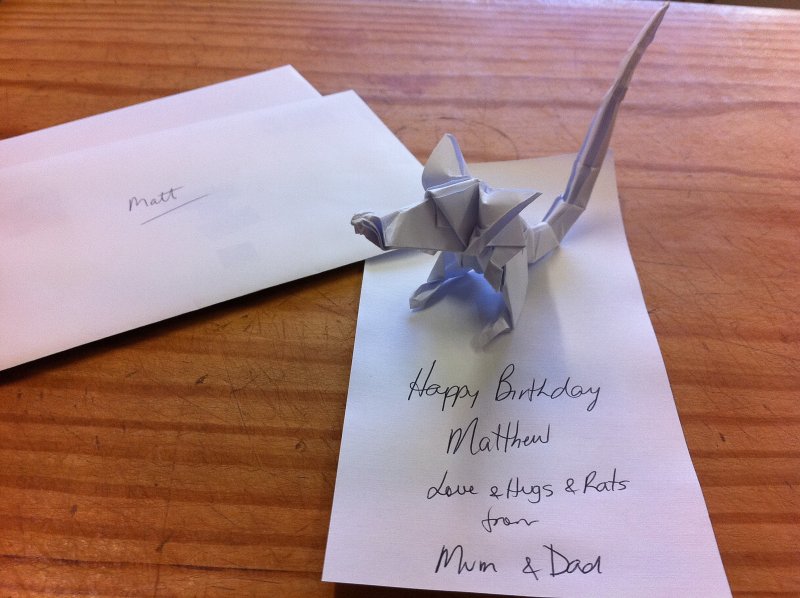 Hopefully he will find it when he wakes up this morning.