First day of the new month, one superstition seems to be to say "White Rabbits" as the first thing you say that day – not sure why: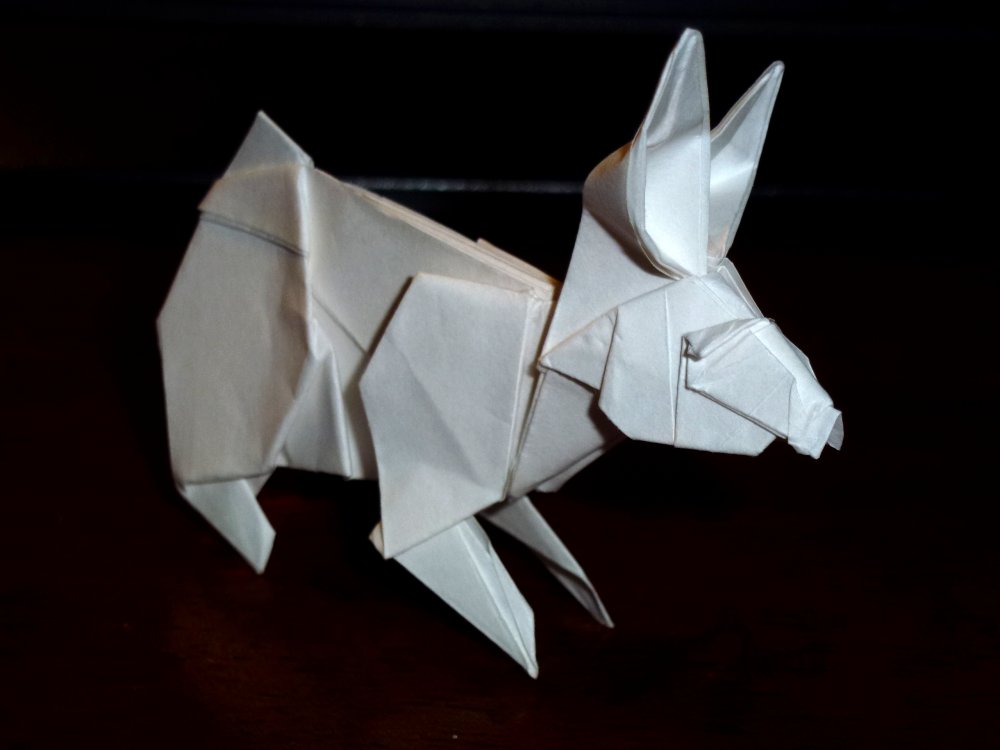 This is Fernando Castellanos' rabbit, taken from DOT2, and it seems, designed to be folded on a MUCH larger sheet of paper than this.

Armed with tweezers and a 17cm square, this design is clever and dense. In places the thickness/scale made shaping much more difficult than it would be folded larger but it is clear the shape of this bunny is terrific as it is still recognizable this tiny.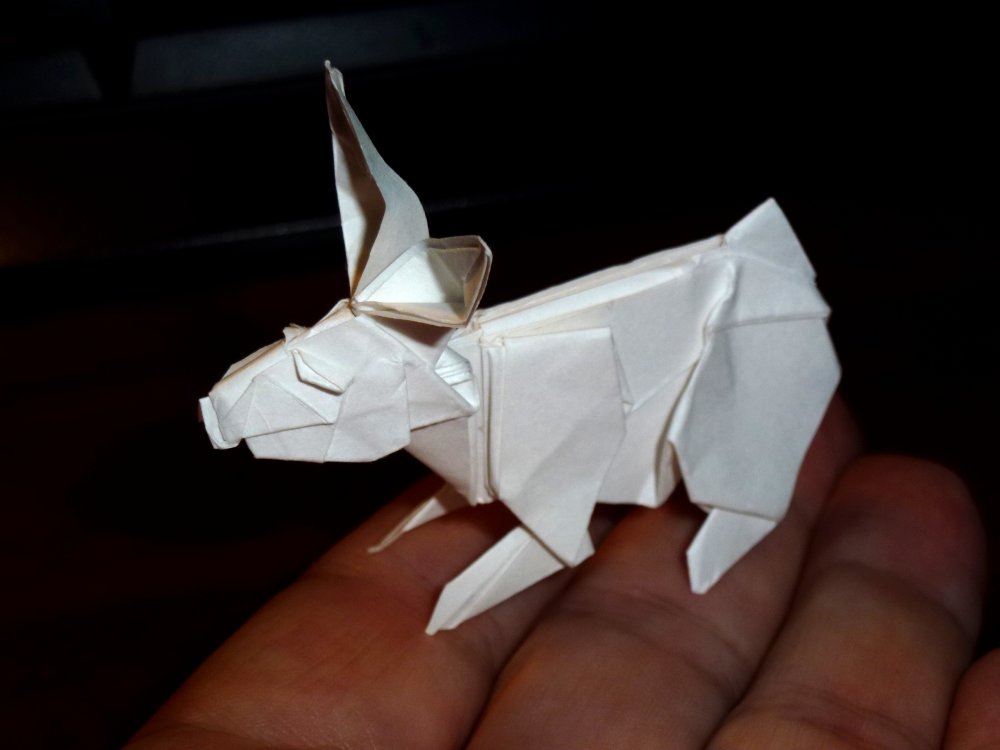 I _wanted_ to re-fold my +favourite rabbit (Ronald Koh's) but the 365 challenge is to fold things I have not yet folded, this is a nice alternative.