I am always on the look out for well designed Kangaroos: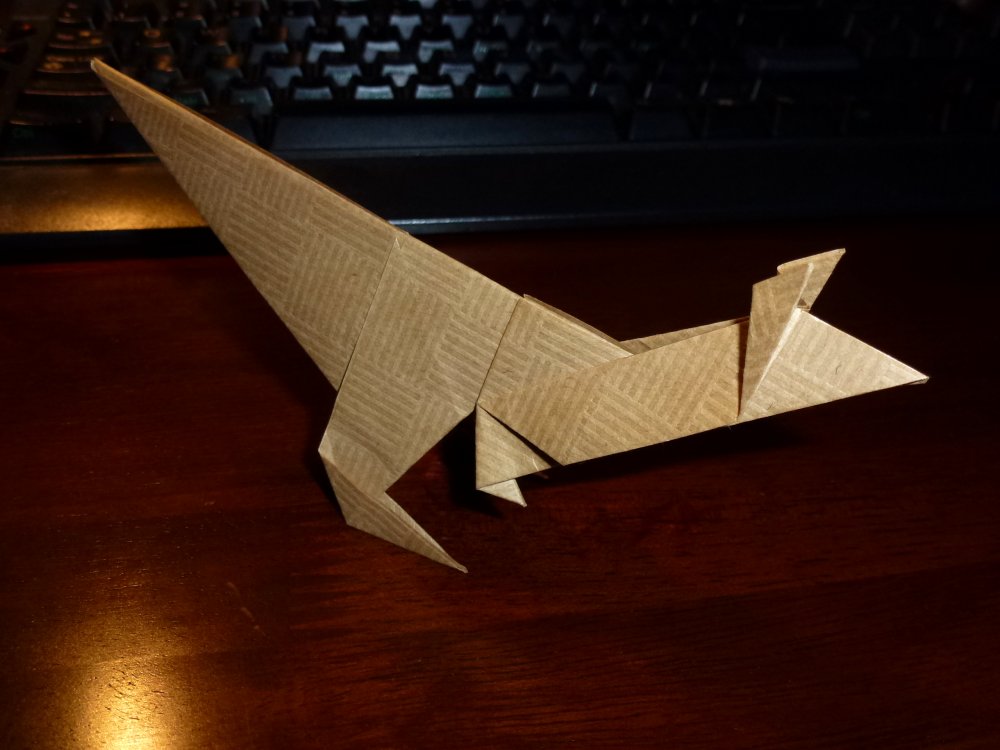 Interestingly, the best ones are often designed by people who do not have them around. This delightful 2-part model is designed by Kunihiko Kasahara, from the book "Origami Made Easy".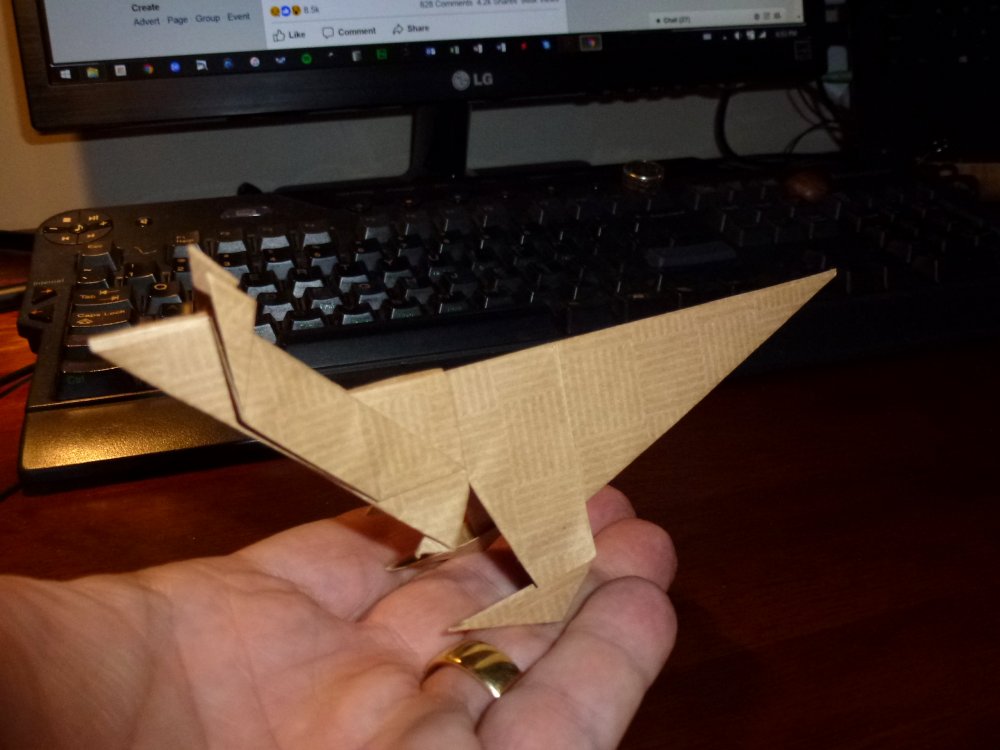 I like this a lot, it's proportions are pretty good and I think it could stand some modelling – maybe turn the head and style the tail a little. Prolly a keeper for travelling.