Origami has featured in cinema in many ways. The Blade Runner franchise uses origami figures to accentuate certain story points and the most recent movie features an elderly "Gaff", in a retirement home, folding a sheep: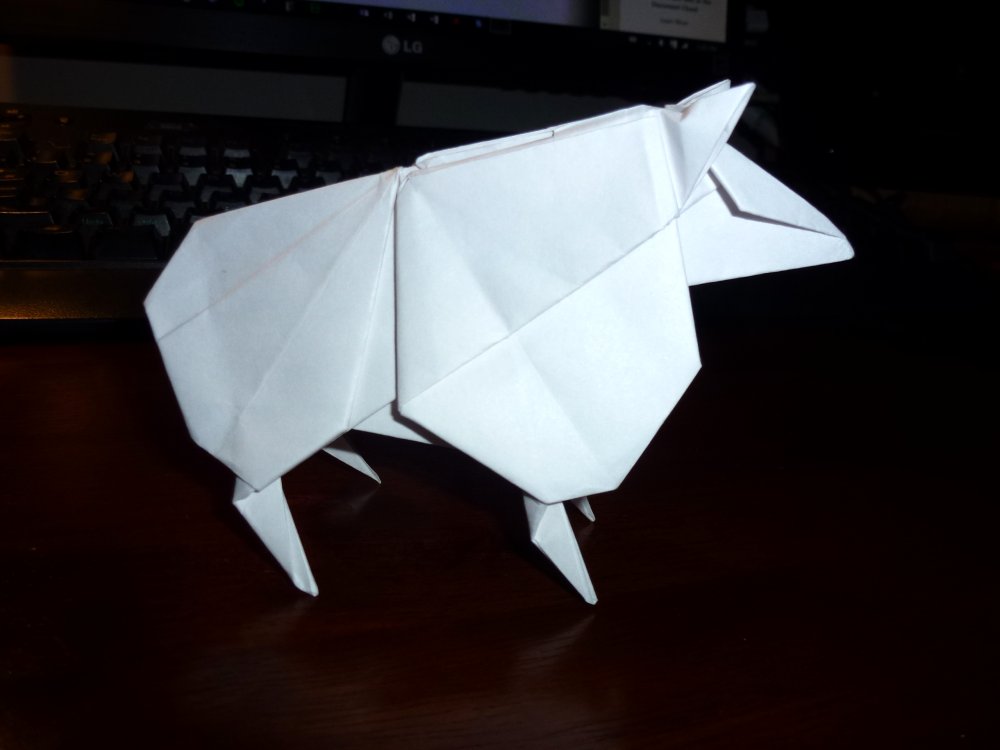 After some research it seems the model was a tweaked Jun Maekawa model. tweaked because the original has curled horns that would make a quick-shot less clear on screen.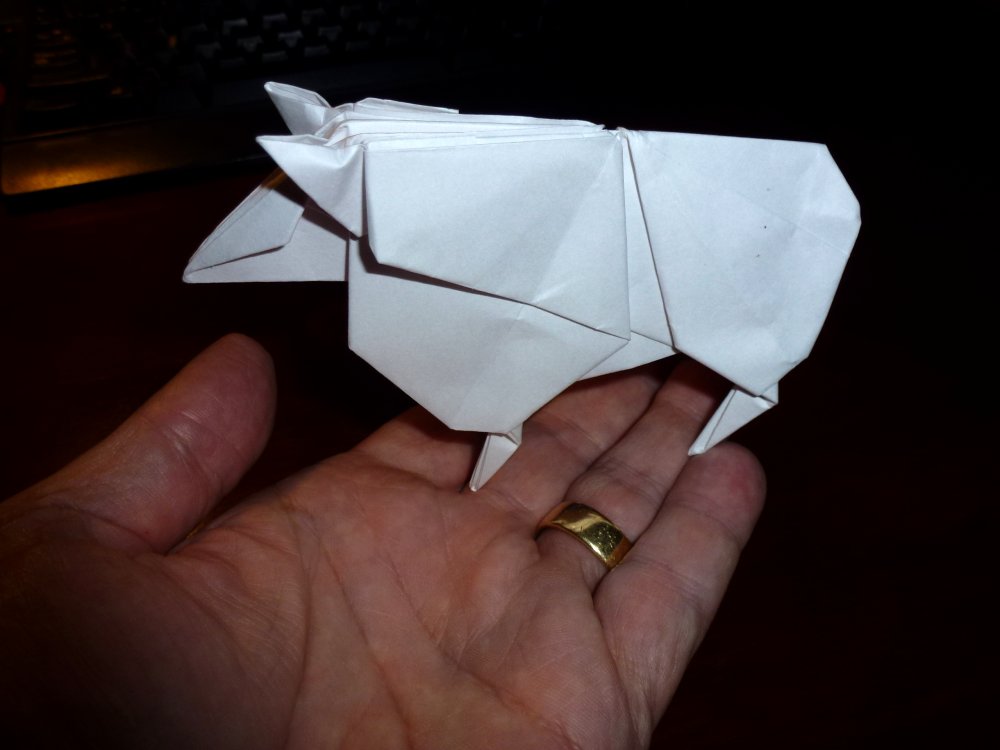 This is my rendering of that sheep. Happy with the result.