The poppy has become a symbol of remembrance, reverence and honour: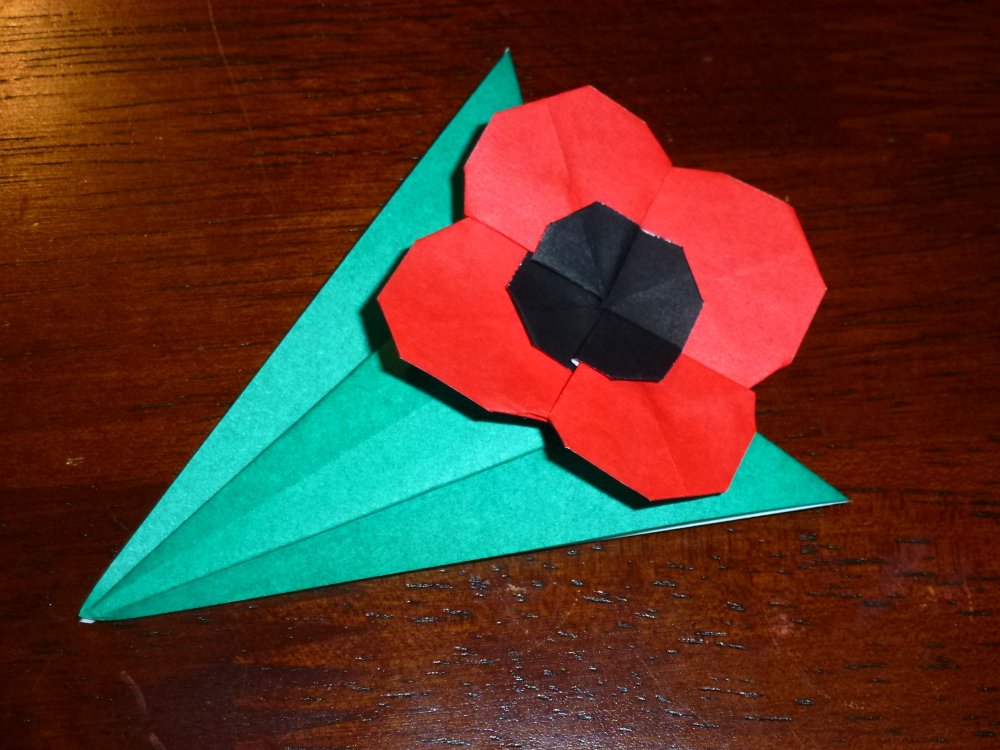 A humble flower capable of thriving in the harshest of conditions, flourishing under duress with a beautiful, if short-lived ephemeral flower. Something existential to learn here for all of us.

This is my variation on Gay Merrill Gross's "Pocket Posy". I think it makes a much better poppy than anything else I have seen, so offer it to the origami community as a "keeper" model for this time each year.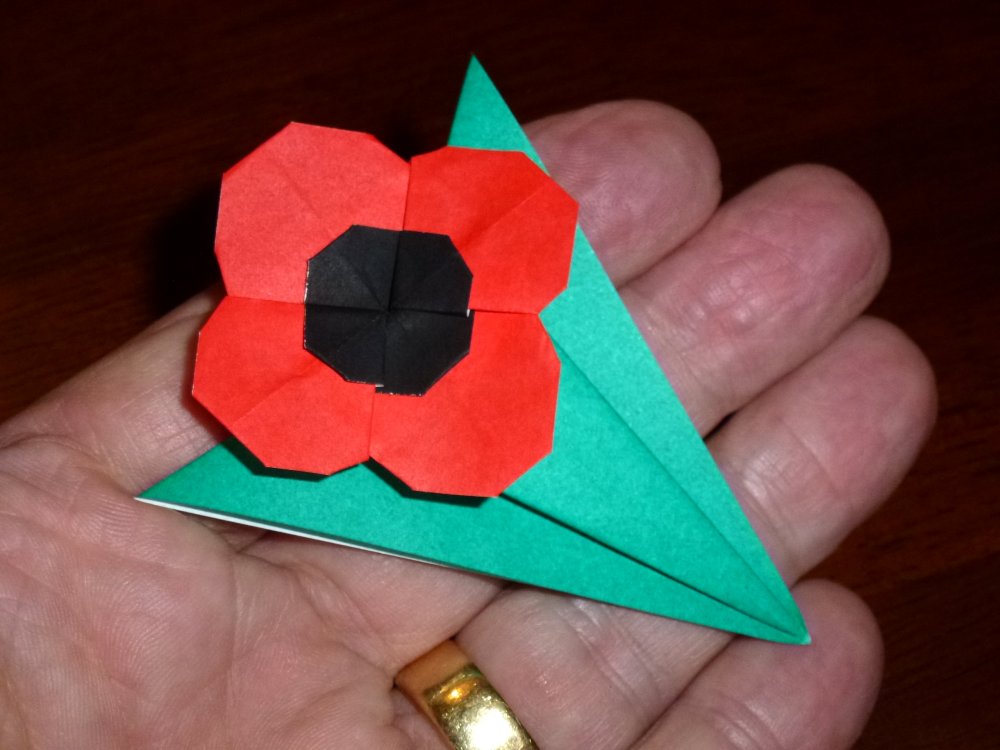 Lest We Forget.