When looking for a simple fold, one's attention naturally falls on a torturous corrugation-based model that takes an age to fold (not):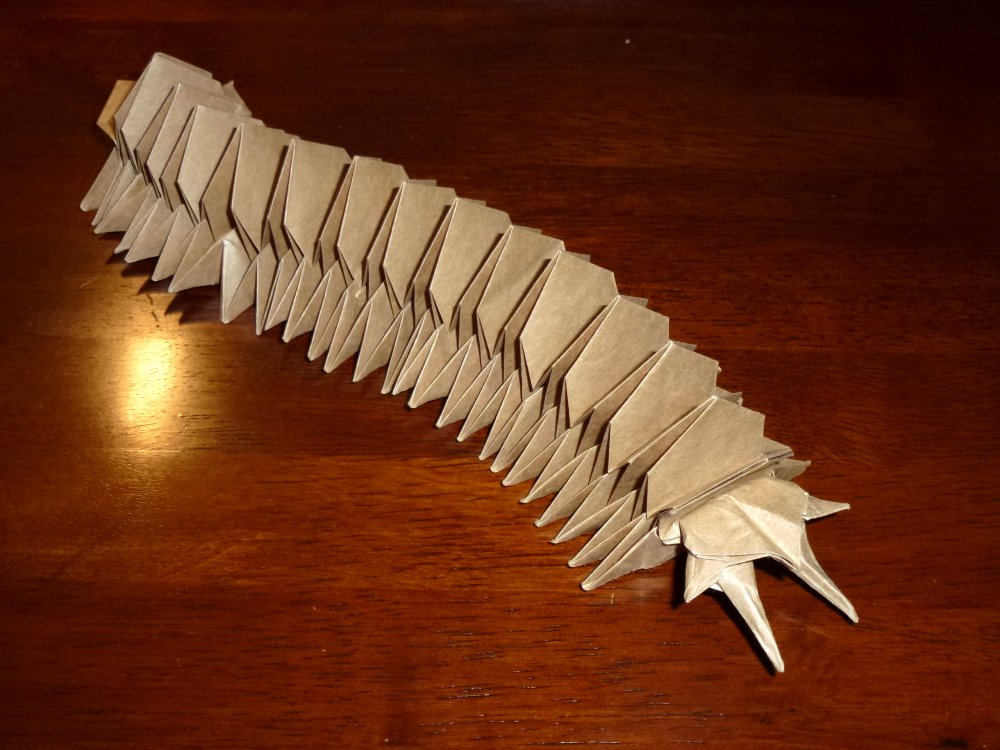 This is Maarten Van Gelder Caterpillar – an exhaustive corrugation executed on an 8×1 rectangle (although I think it would be more effective on even longer paper).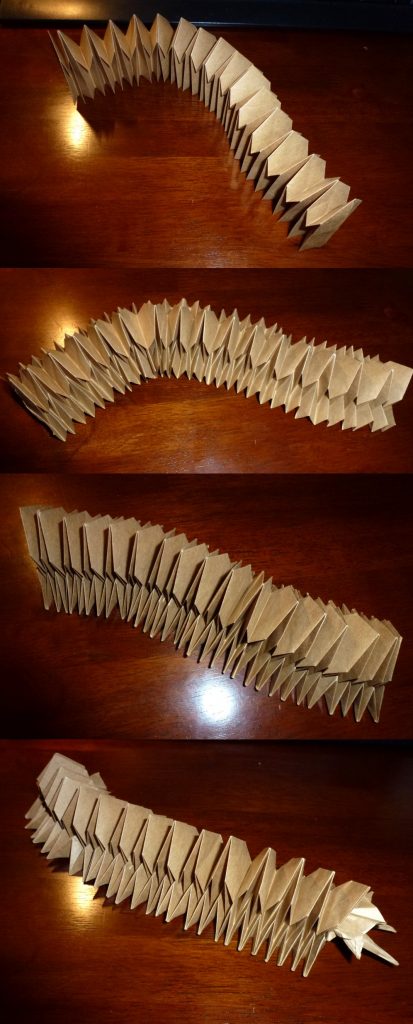 The series of collapses, sinks then reverse folds and then some shaping at the ends is exhausting, the result is fun to play with as it flexes and twists and turns in ways that these photos fail to capture.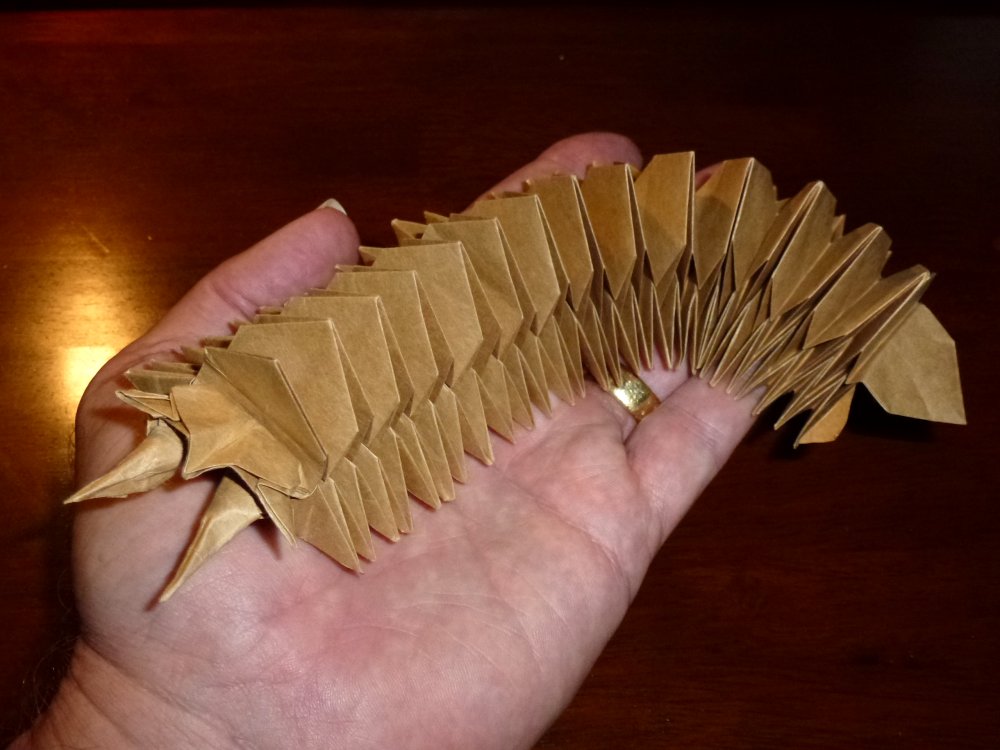 I found the diagrams for this on a Russian Origami Society website, thank you Google translate.