The "Hare and the Tortoise" have a lot to do with what I was involved in today: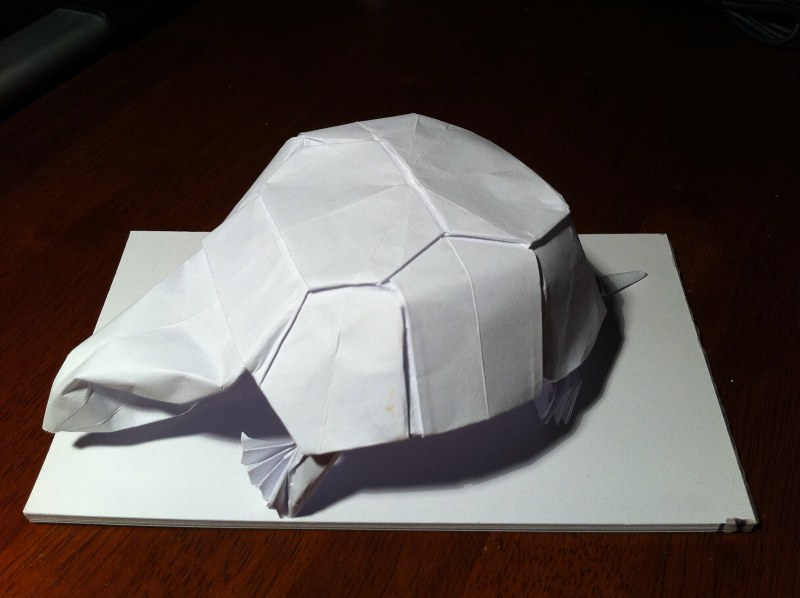 Our school had their inter-house cross country run. I was the far checkpoint and saw some hares and a LOT of tortoises – you get that, they are teenage boys after all.
This lovely turtle caught my eye for the shell, a delicate pleating pattern held in sort of 3d by side pleats, nice. It has all toes, a cute tail but the head (as diagrammed) is rather featureless, sadly – should I fold it again I think I would re-work the head completely as there is plenty of paper there to so some nice features.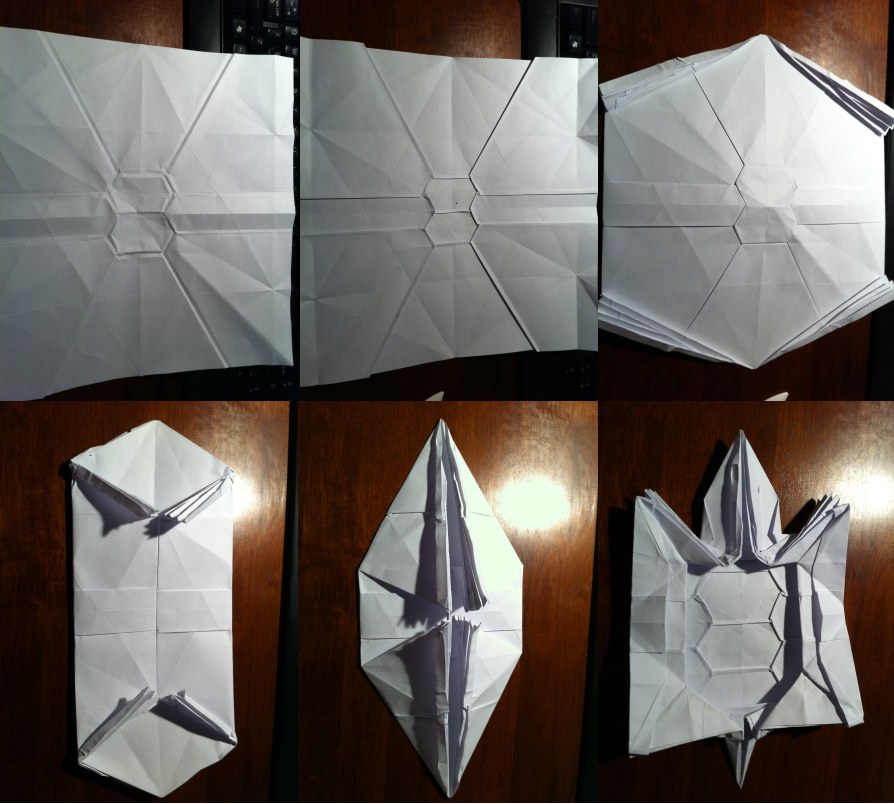 Designed by John Szinger, you can have a go at this yourself here