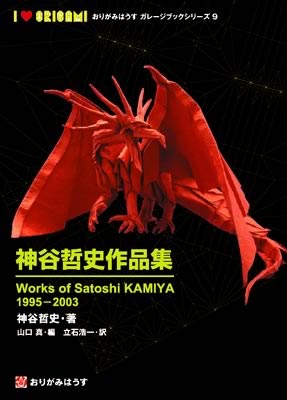 So I have a birthday looming, have always admired Satoshi's work, plan on attempting the ancient dragon later in the year and wanted to try some tissue foil (chose white) so thought why not.
The Origami-shop.com is well regarded in the origami community so I have signed up and it is all good. They have a huge range of things I would love to own.
I had long admired a volume entitled "Works of Satoshi Kamiya" and found it at 56.83 euro – excellent value – very happy, just awaiting international post and it will be mine.