In a bid to calm down and relax after a brutal week at work, I took a 60cm square of red/natural Ikea Kraft paper and started folding… and folded, and folded and folded.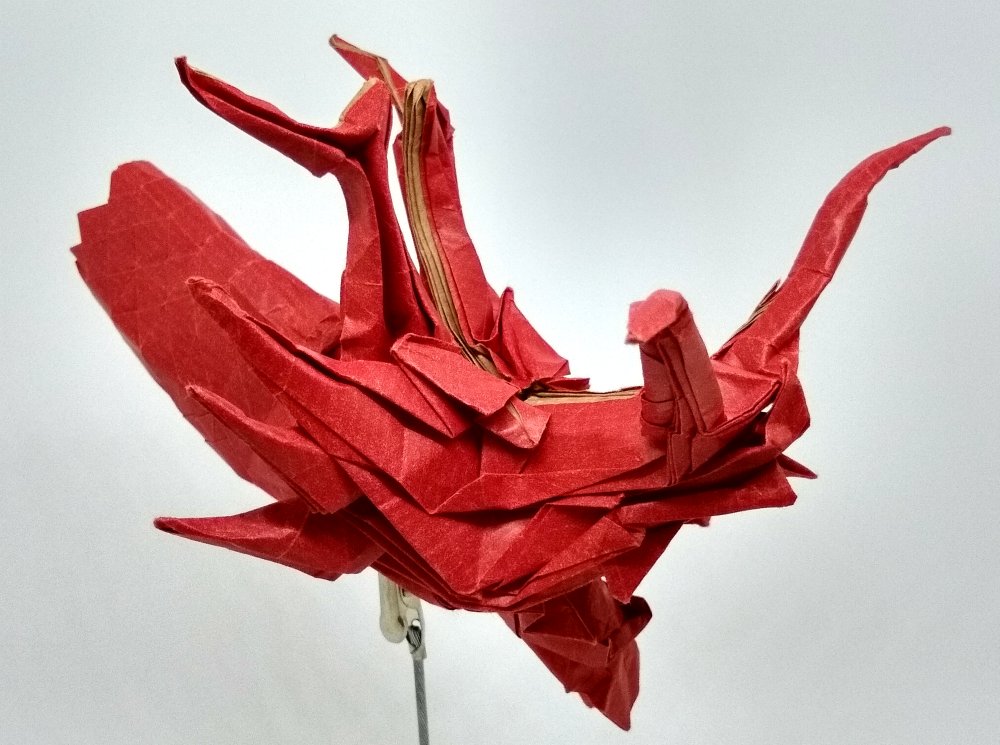 I have been lured back into the fold (as it were) of Ryu Jin folders (nerds who attempt to fold Satoshi Kamiya's devilishly difficult dragon series). Having already folded a 1.0, 1.2 and 3.5, I noticed that I had never attempted a 2.1.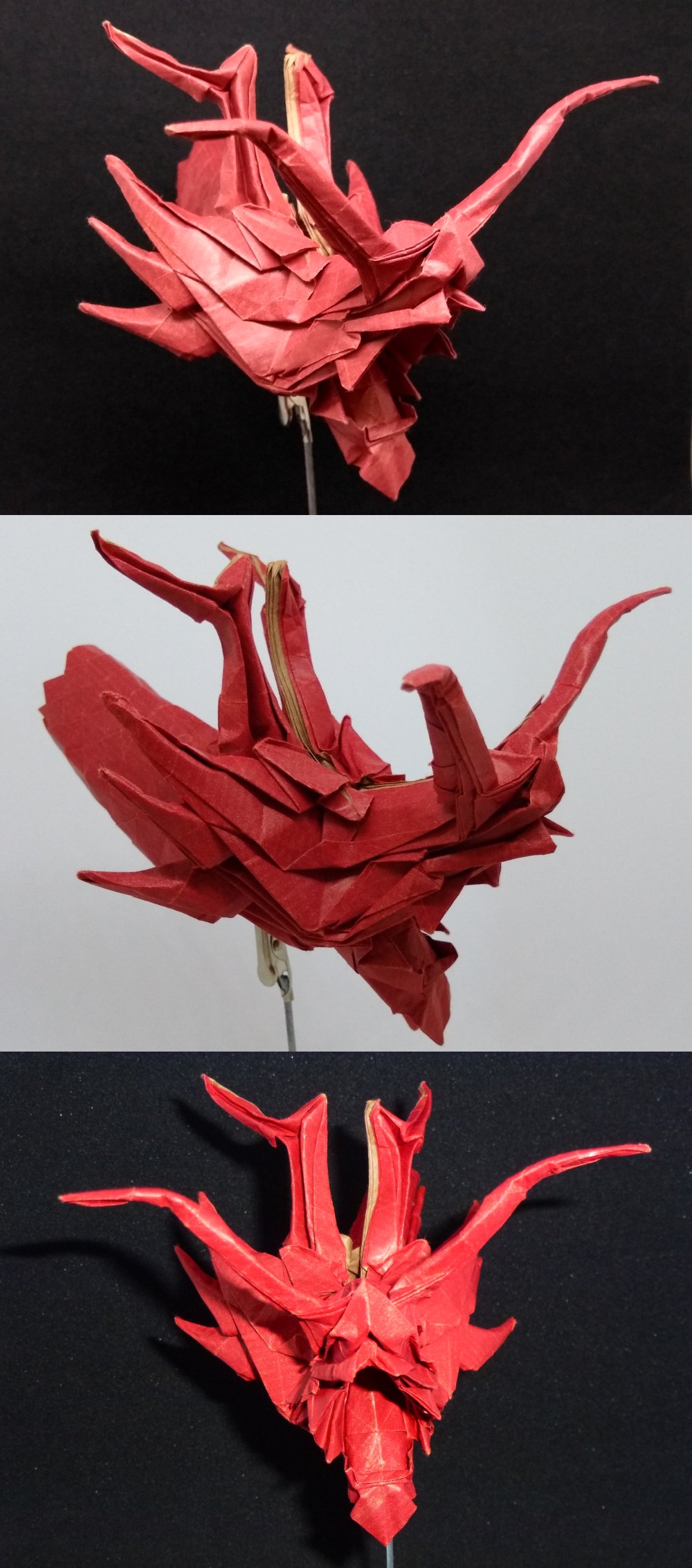 For the uninitiated, the numbers indicate refinements, with the 1.0 being vaguely dragon like and the 3.5 (the culmination of this design process) being the most astonishingly detailed design imaginable.
Continue reading