Some folds are quite the journey, Ryu Jins are no exception. I have already folded the 1.2 and the 3.5, but had not tried the 2.1, relegating it to the "when I have time" pile: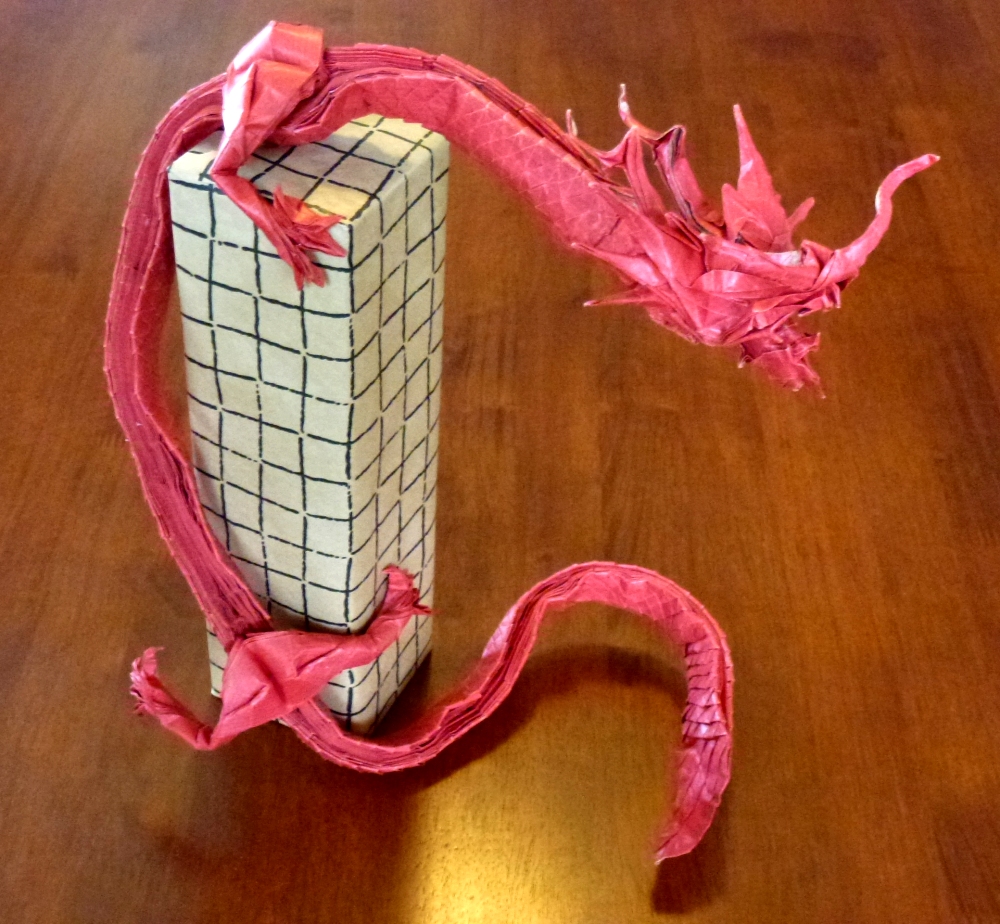 Holiday time is a time of recharge, paper folding therapy is my thing so I embarked on the super-duper-complex journey with HUGE bits of paper. I decided to fold it in 2 halves (two 140 x 70 cm rectangles of red duo Ikea Kraft paper).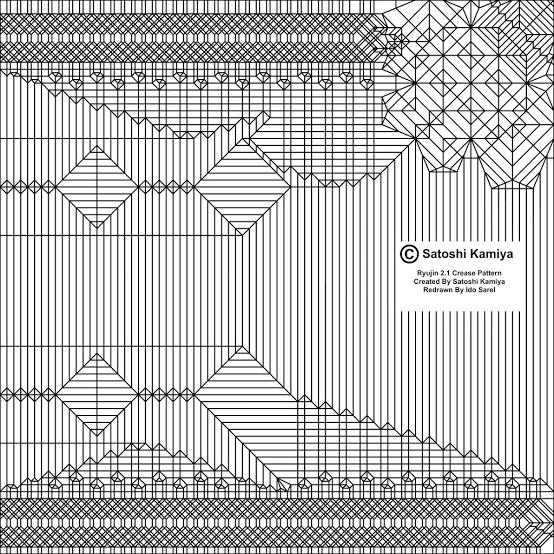 As a bit of paper engineering, Ryu are masterpieces of fitting so much on a single square. The 2.1 is laid out in a similar morphology to the 3.5, with 2 halves of the model on opposite edges of the paper. The Ryu 1.2, in contrast, uses the diagonal and is symmetrical about that.
Continue reading