My second test fold from a book by Tetsuya Gotani, this time a "Nollentonk":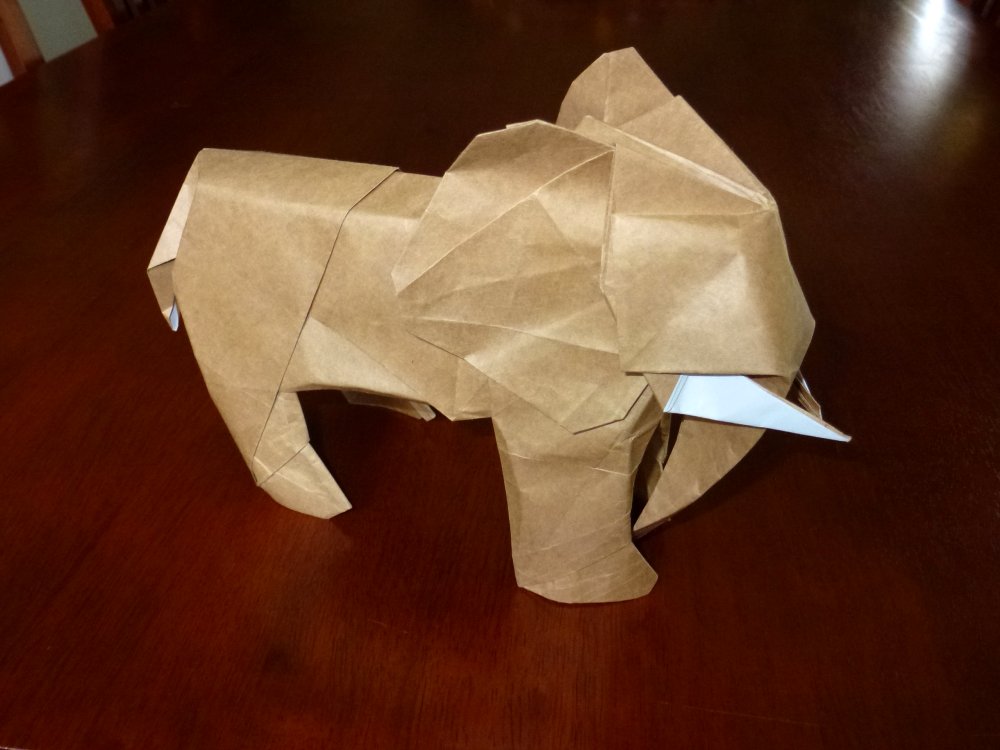 I say "Nollentonk", only because my sister, when young, used to call elephants nollentonks – not sure why.

This lovely folding sequence carefully hides white right until the emergence of the tusks via a clever colour change. The morphology of the model emerges as distinctly elephantine fairly early on and some of the moves that isolate features are delicious.
Continue reading