I have the honour and privilege of being asked to help edit a new origami book by Tetsuya Gotani. The first diagram I did was of this beautiful Styracosaurus: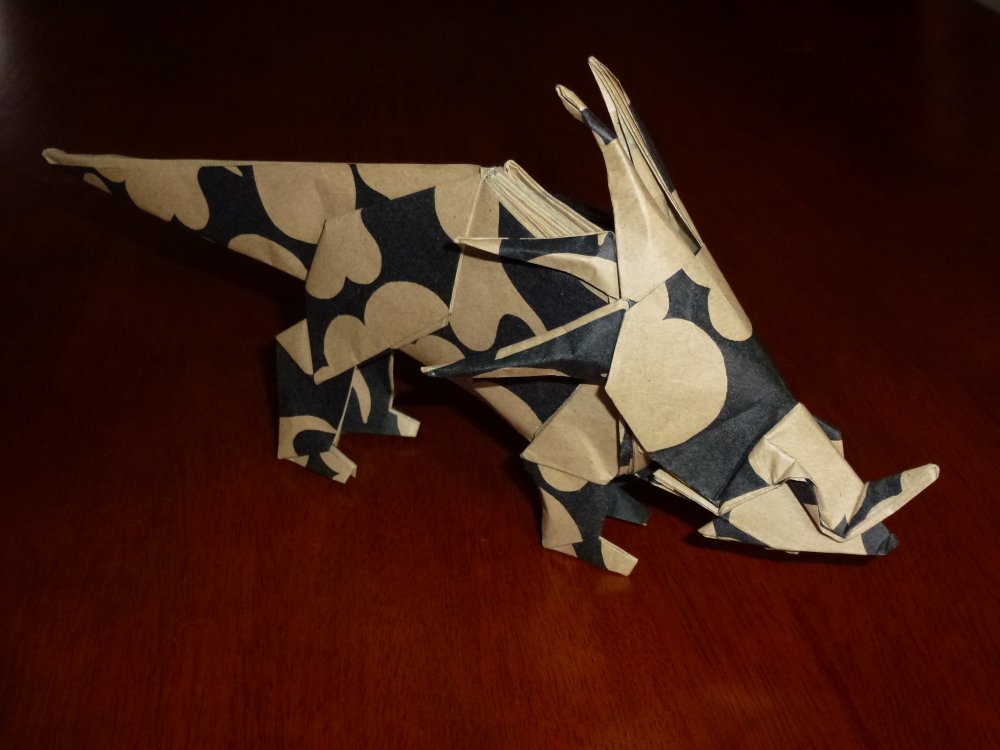 I started with a 60cm square of patterned Kraft, and after a bunch of collapses to make a bewildering collection of isolated points.

You then arrange things so the head has a lovely collection of horns, legs are meaty and in proportion, lovely thick body, expressive face – genius design.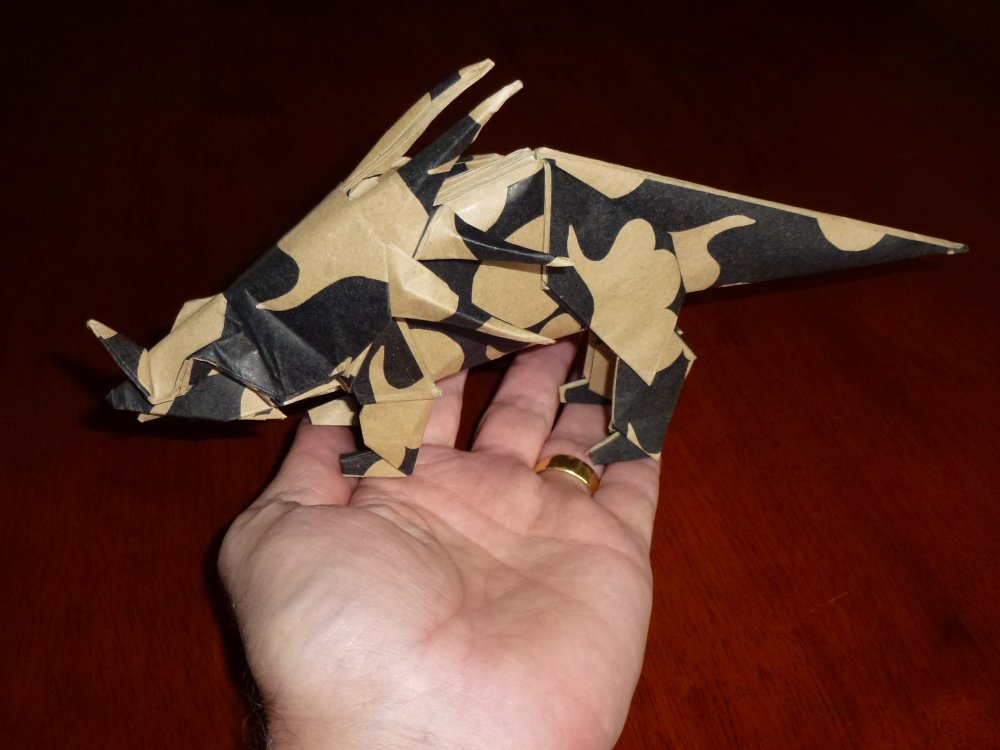 I like the faux cartoon feel of this dinosaur, and think I know a little boy would would love to play with it also. I hope to be able to edit more diagrams, I think it is possibly something I am good at (it certainly plays to my strengths).