The last few months a lot of my free time has been consumed by supporting a team of students as they prepare for a robotics competition: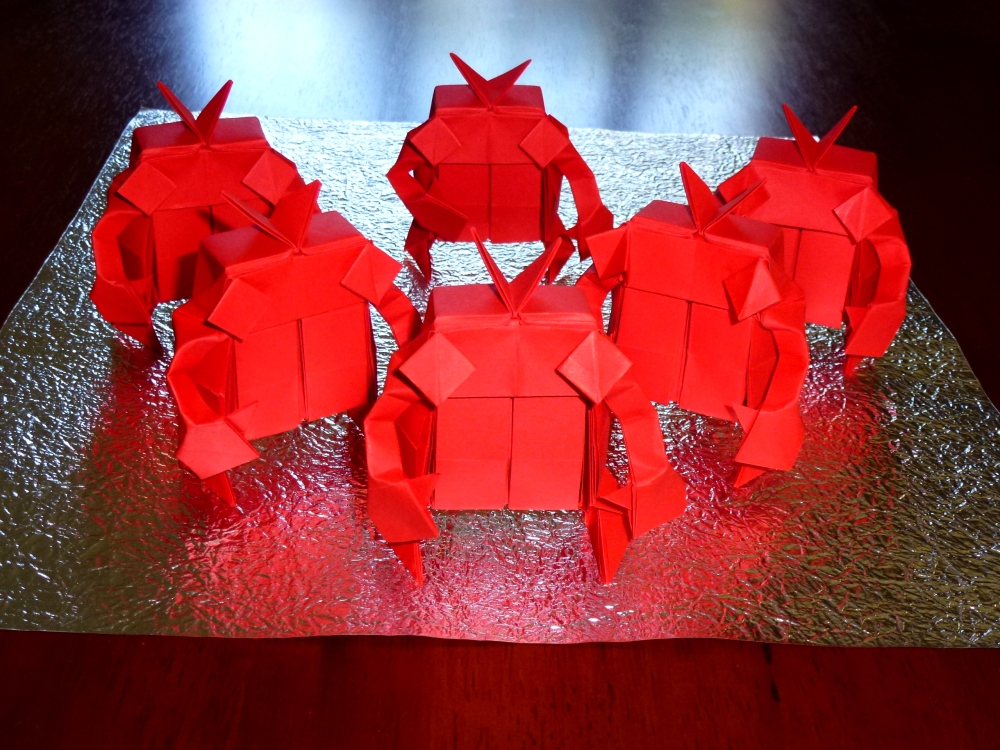 Yesterday was the Queensland finals of the First Technology Challenge (FTC), and our team did really well. They designed, built and programmed a robot, affectionately known as "BROBOT", coming second in the state.
I could not be prouder of the team, so decided they needed a souvenir. This is the cutest little robot I could find, designed by Shunsuke Inoue, and I am astonished I have not blogged this fold before, it is such a fun fold.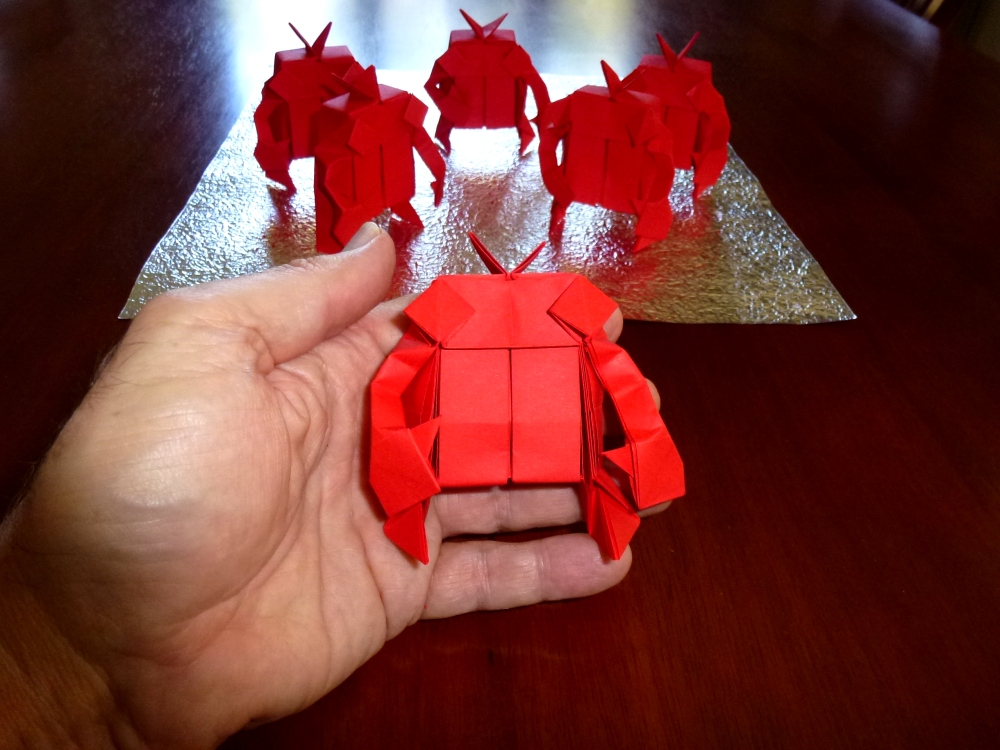 You take a square, divide it into 1/16th grid, then boxpleat the bjebus out of it to tease antennae, eyes, arms, legs and a lovely little stubby body.
I hope they like their award.