For those people not in Brisbane, it is unseasonally cold today so I thought that it might be appropriate to try a Joisel model: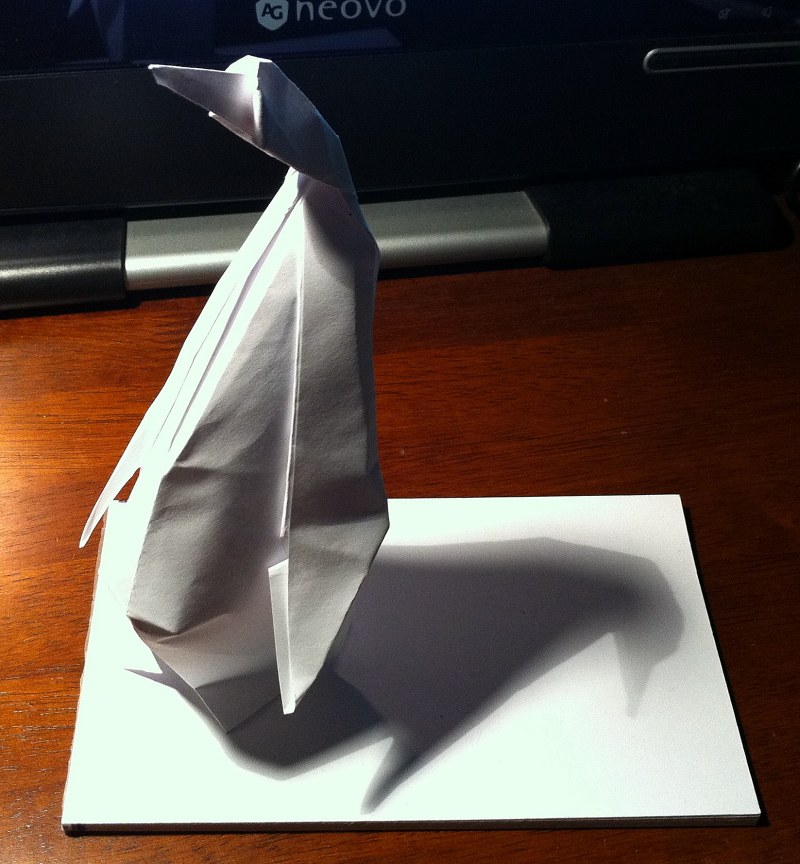 This delightful model has very few folds, yet emerges with a fairly normal posture, plump belly, lovely fins and figurative feet.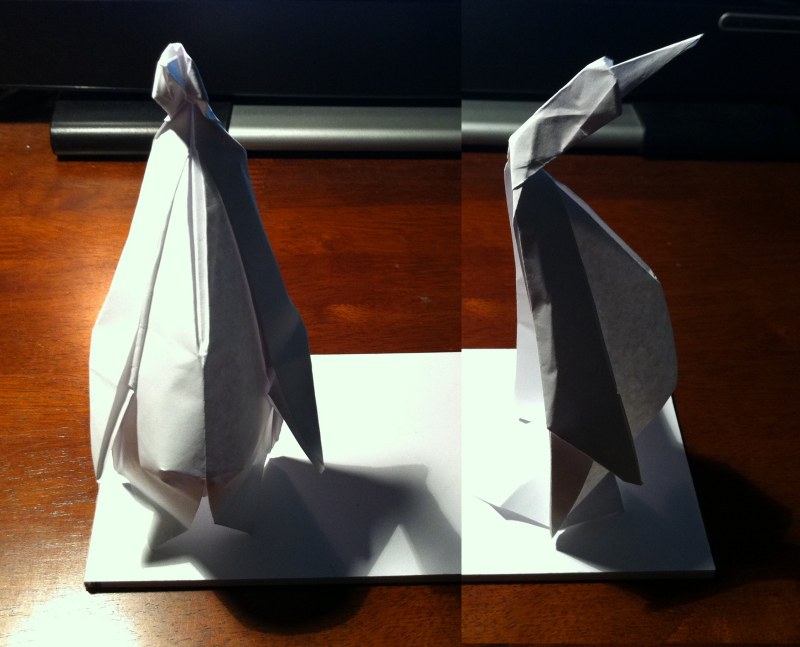 Joisel is a master, each fold well thought out and I always enjoy folding his models – this model is a nightmare in thirds – most divisions are thus, and really difficult to get right.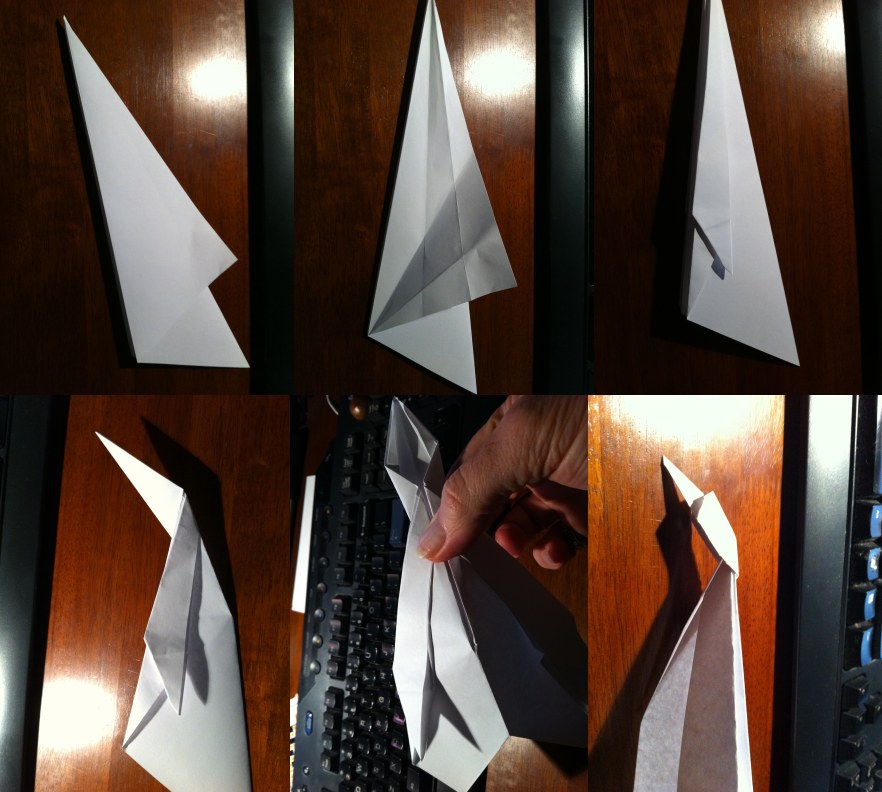 On a day like today, this little penguin would be well at home.