wow, no I mean WOW! I saw this box-pleating exercise and initially put it in the "yeah, prolly not" pile, but dug it out after I found a roll of nice butcher's paper and wondered how it would fold: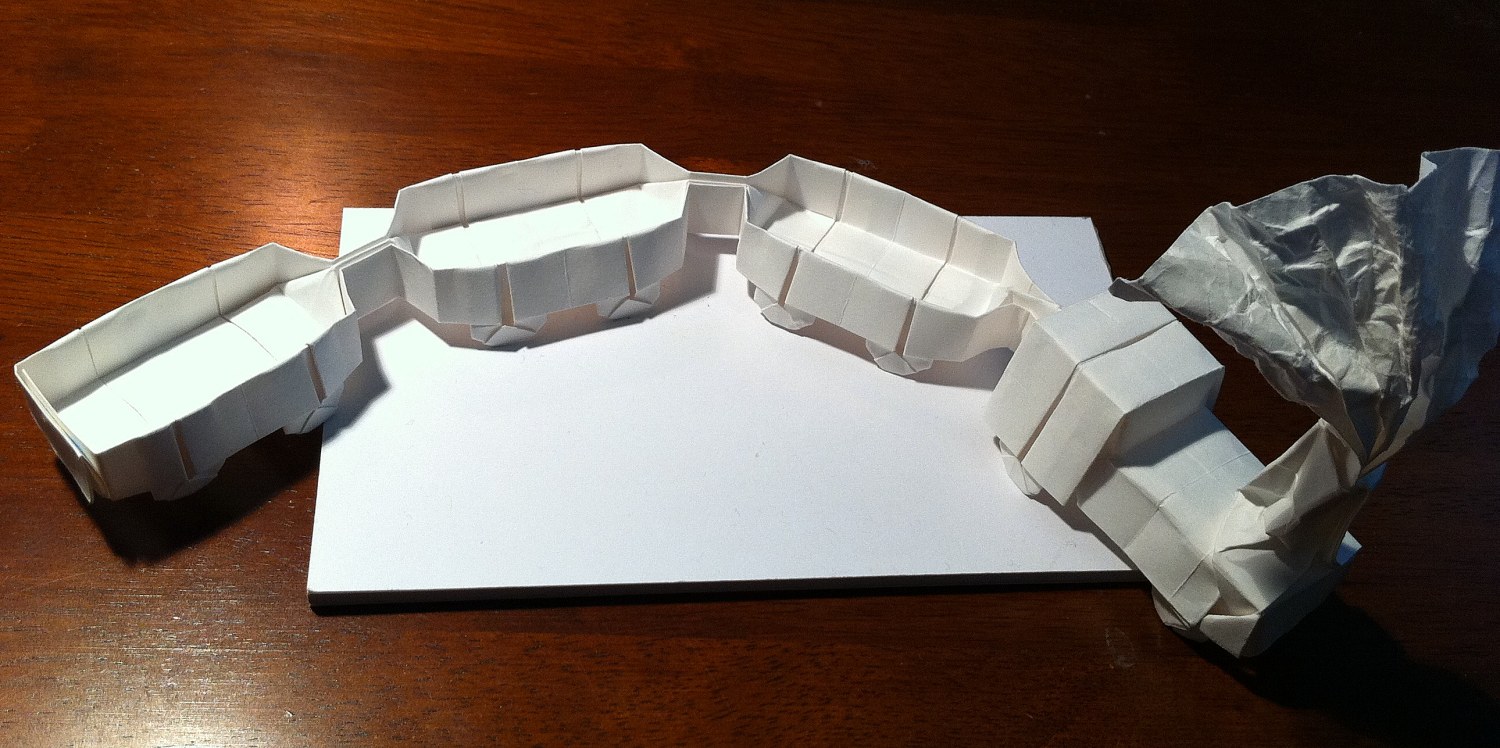 Train carriages, engine complete with smokestack and lovely billow of smoke – far my favourite vehicle to date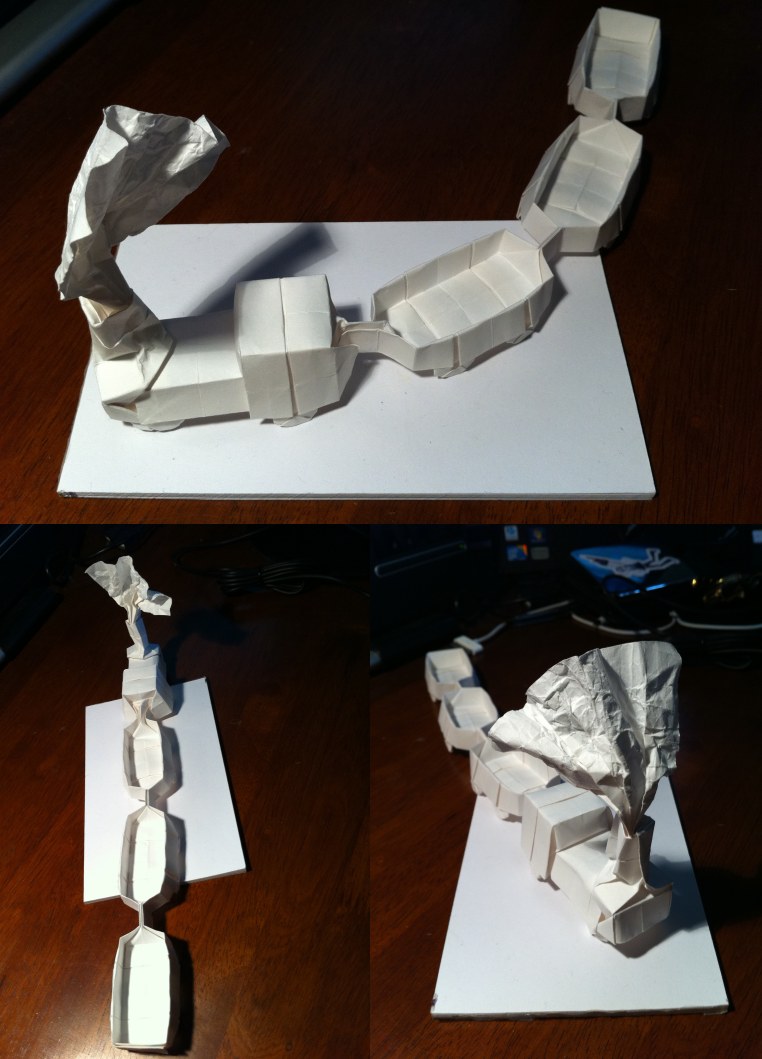 An exercise in eighths with a 10×1 rectangle, each square initially divided in 8 horizontally and vertically, then collapse, pleat and crimp from there. The paper was 1m long and 10cm wide, meaning the smallest crimps were 5mm, making it lucky I have a bone folder really as my fat fingers were hopelessly inadequate.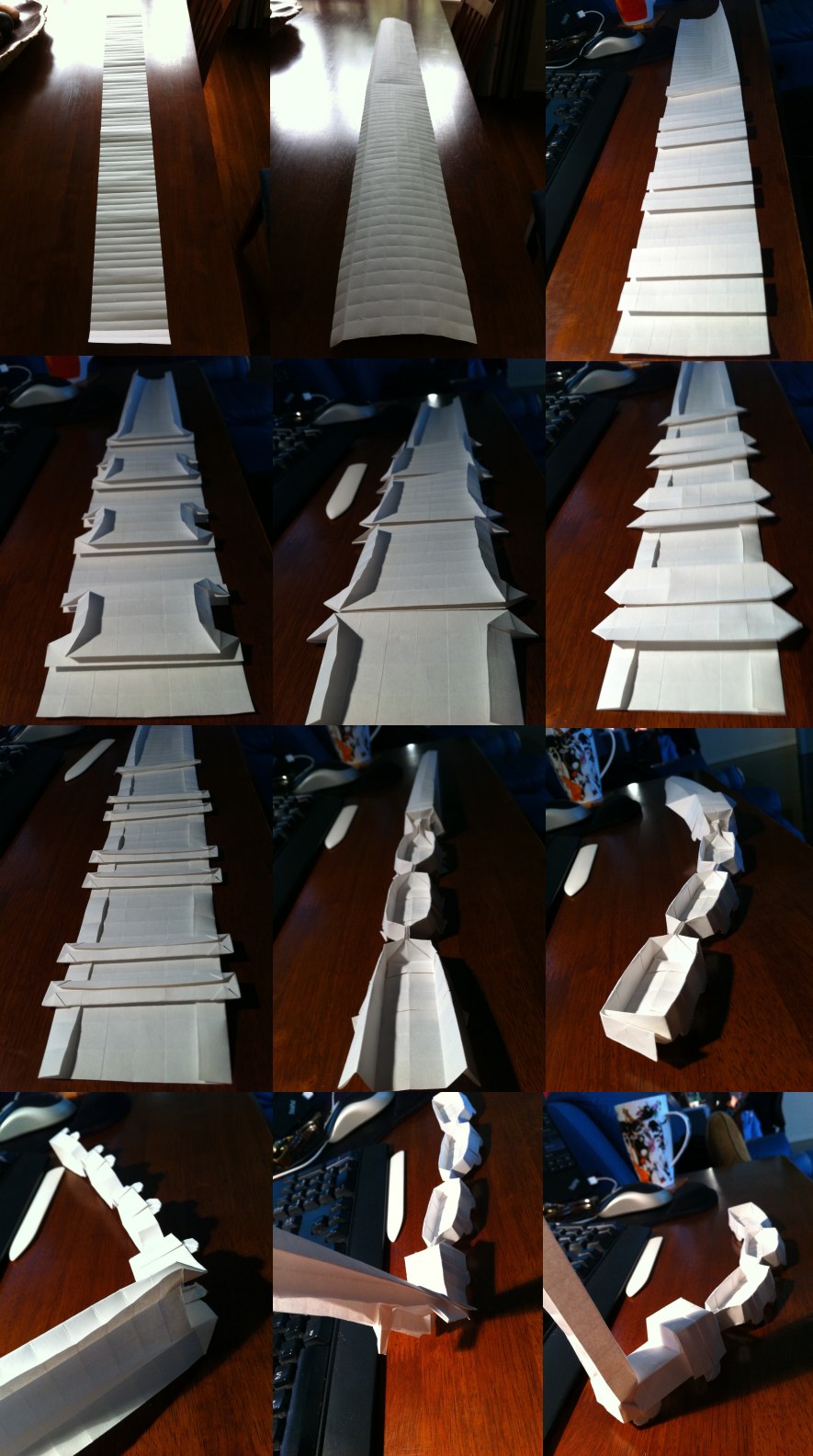 I really like this one, proportions and technique. I added a "crumple" to the smoke – I think it works well. Must investigate crumpling (a real origami movement, some lovely stuff there also).
You too can have a go: train
Should I decide fold it again I would go longer – add another carriage and a caboose at the end. Quite chuffed with it, although it was not really that complicated, just a bit of planning prior to folding. You may applaud politely now, thank you.