Manuel emphatically suggests "Is no rat, is "Siberian Hampster, man is shop tell me" he insists – it cracks me up every time: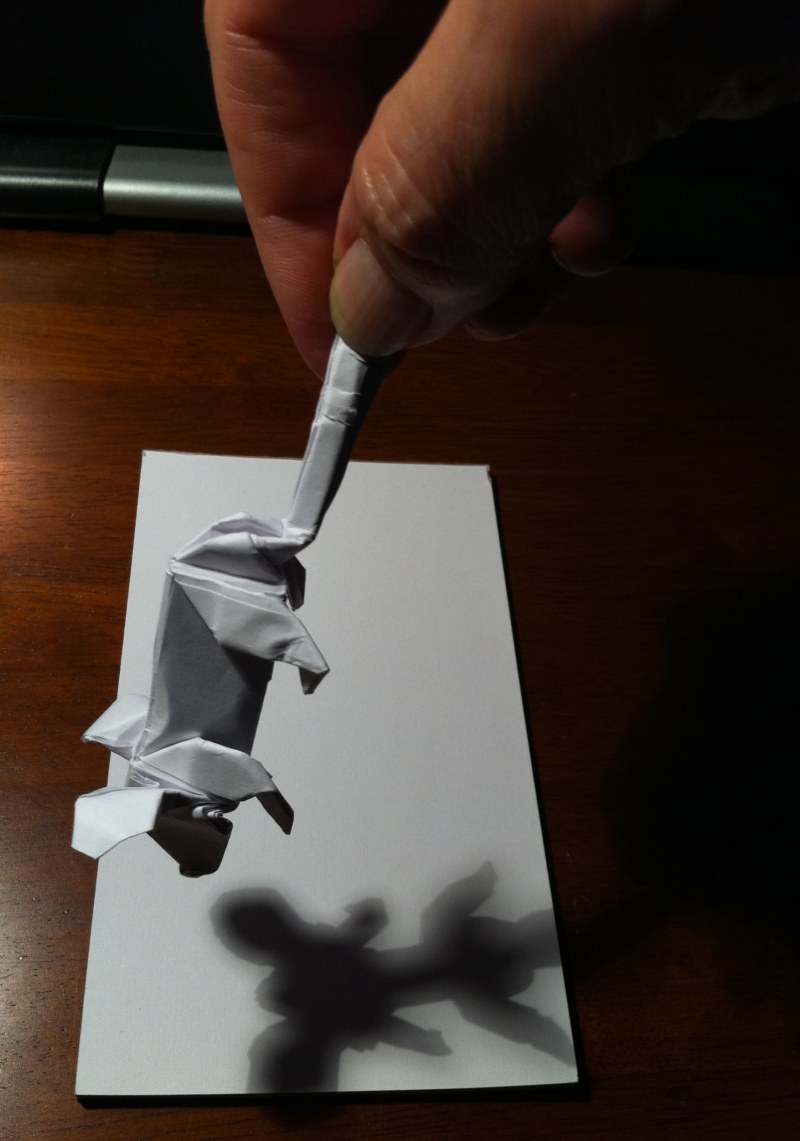 Fawlty Towers is not a show I can watch anymore, but a beloved memory is Manuel's pet, "Basil" the rat, so I made one.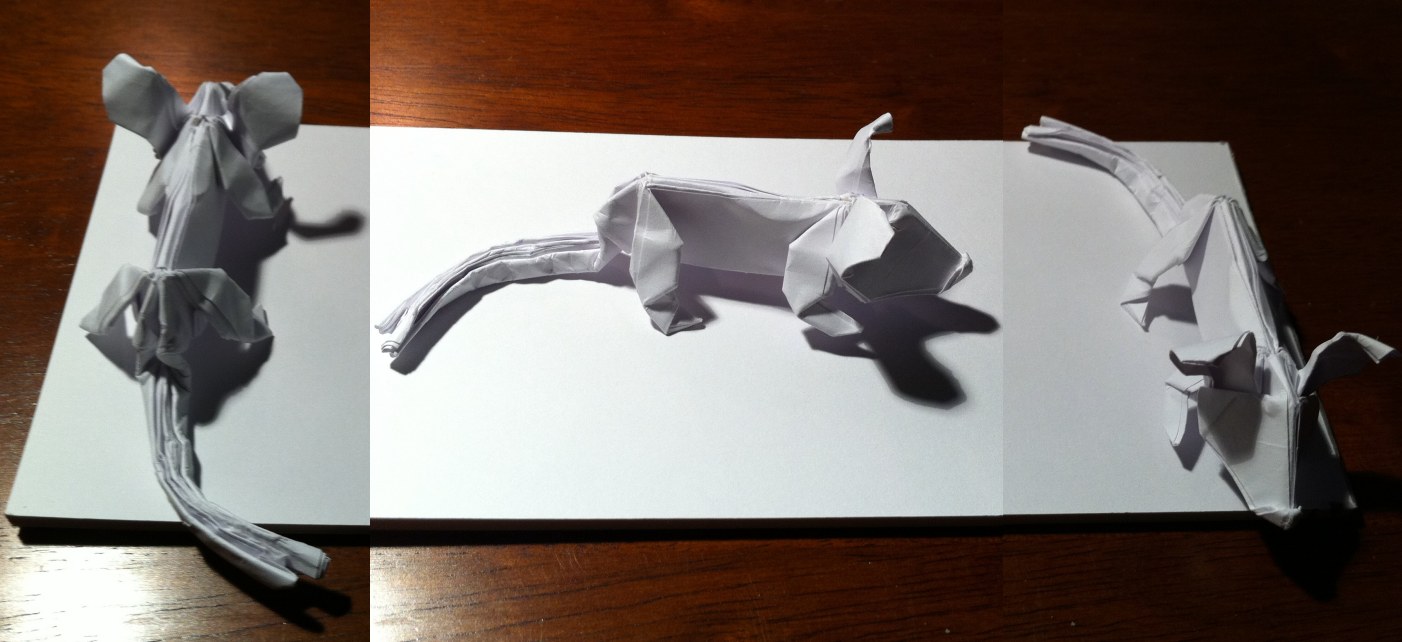 Curious and torturous fold this one – I stopped understanding the instructiosn and sort of winged it in all honesty – the Spanish with poorly drawn diagrams did my head in a bit, but I think I rescued a rat-like object from the chaos.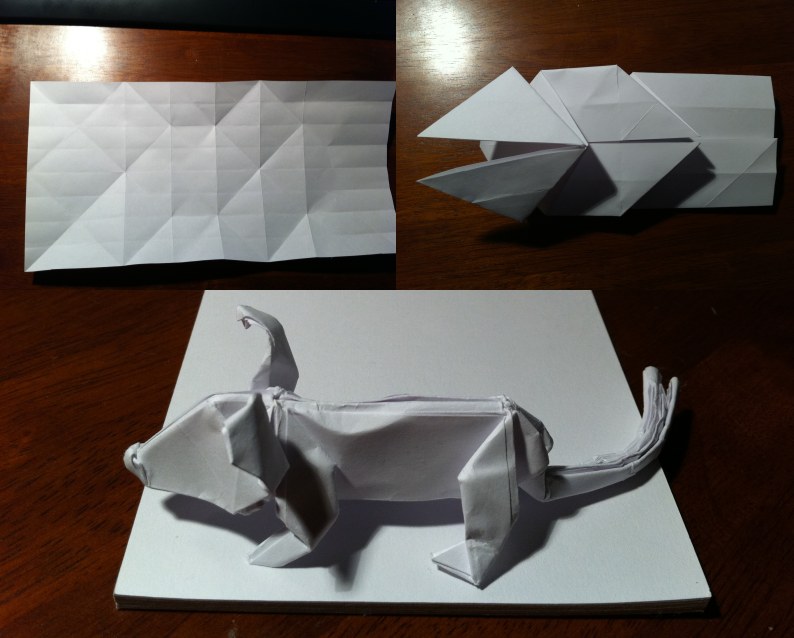 A deliciously complicated collapse does most of the work here, then it is mostly shaping – I made the mistake of using a 2×1 rectangle from an A4 page – it needed to be much larger, but you live and learn. When I fold this again I will be armed with the knowledge of what ends up where.
I can see much potential in this model – lots of paper for a nice tail, lovely head and ears, plenty of paper for legs – this base is a keeper.