Now I was told it was Canada Day on July 1 by Peter and Jen, and they kindly asked me to fold them a moose (after seeing a picture of the finished model on google) … if it was not too much trouble.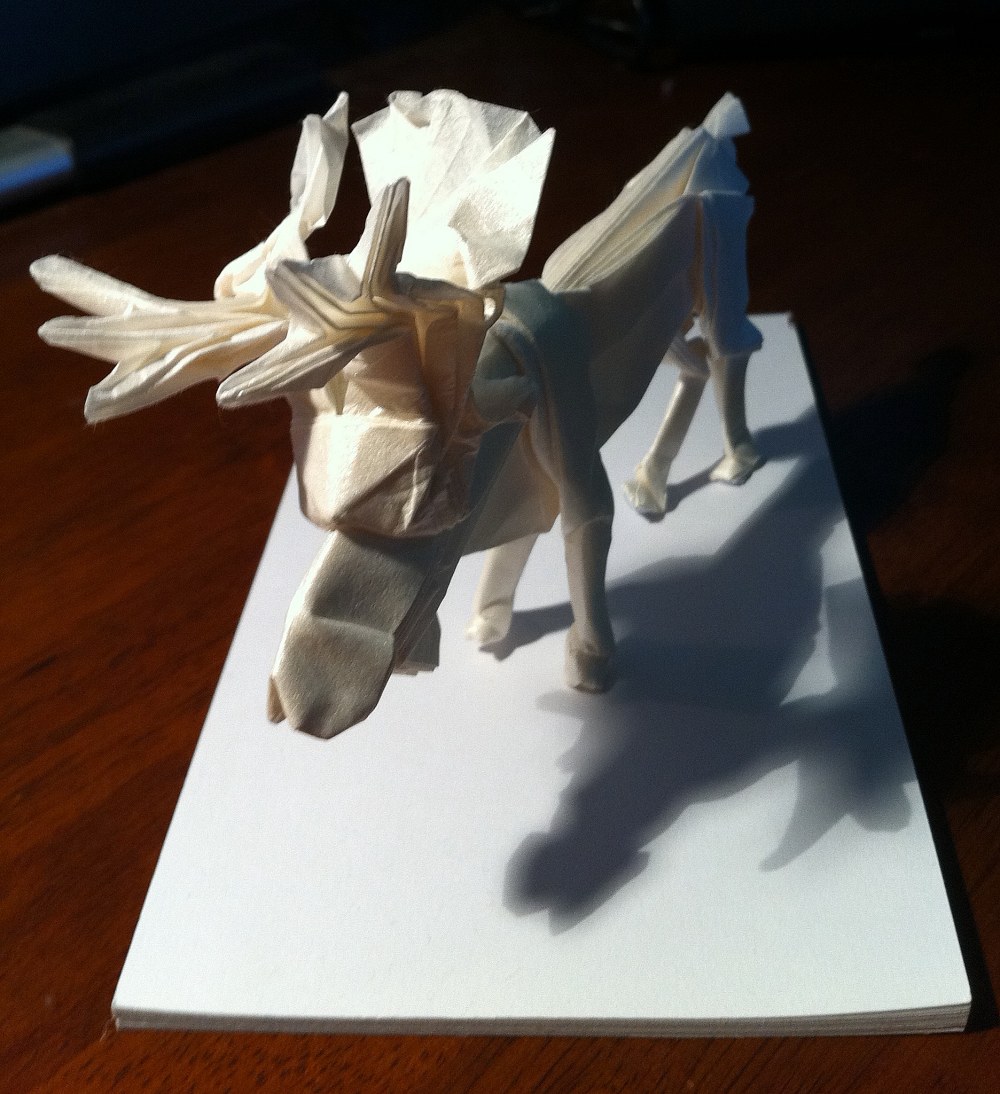 Fortunately i had a copy of "Origami Design Secrets" by Robert Lang, which has this as a penultimate box pleating example (typical a mathematician would take the simple art of box pleating to this length), so I thought "why not, can't be that difficult" – lol.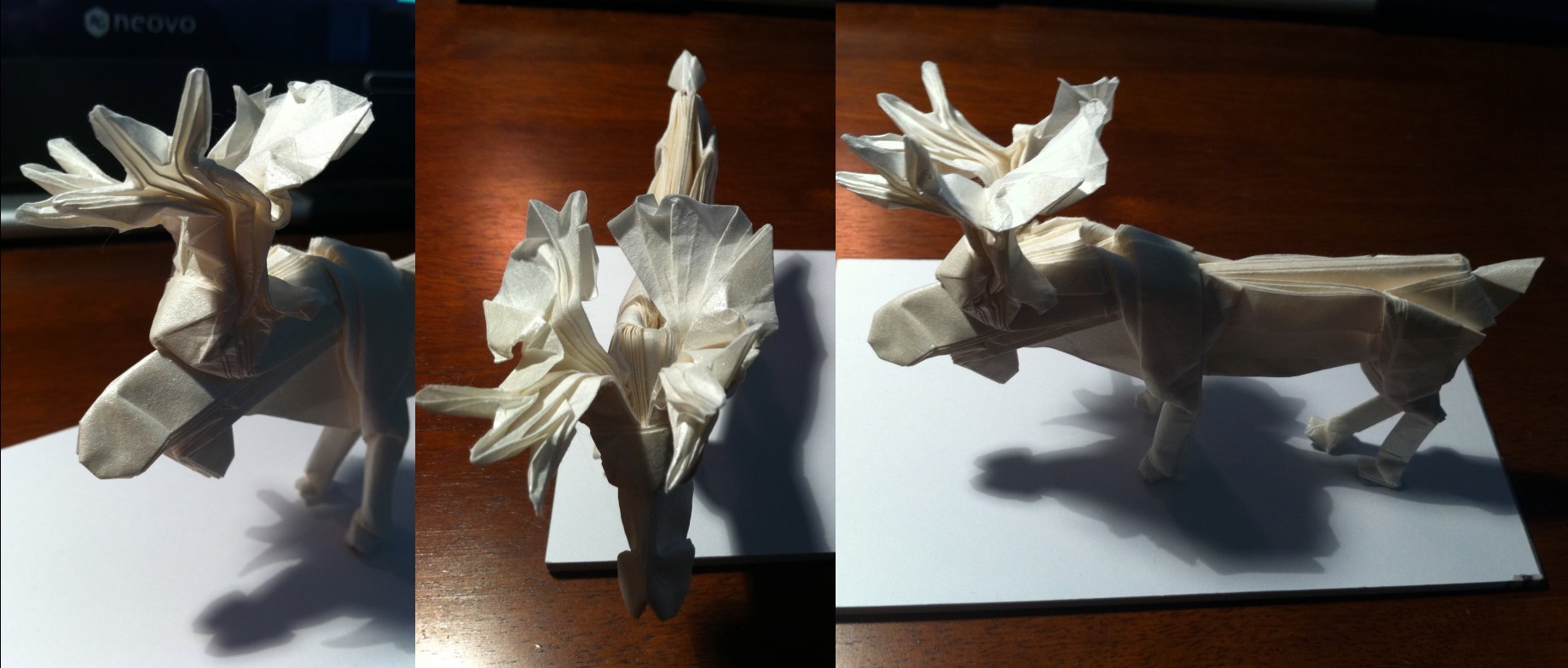 Now I had some "tissue foil" I had shipped from the origami shop, and was itching to try it out to see how it takes folds. I must admit it is different to what I thought it would be – this is cotton-based, metallic thread impregnated opalescent paper is not a paper and foil sandwich, so will keep looking for a supplier.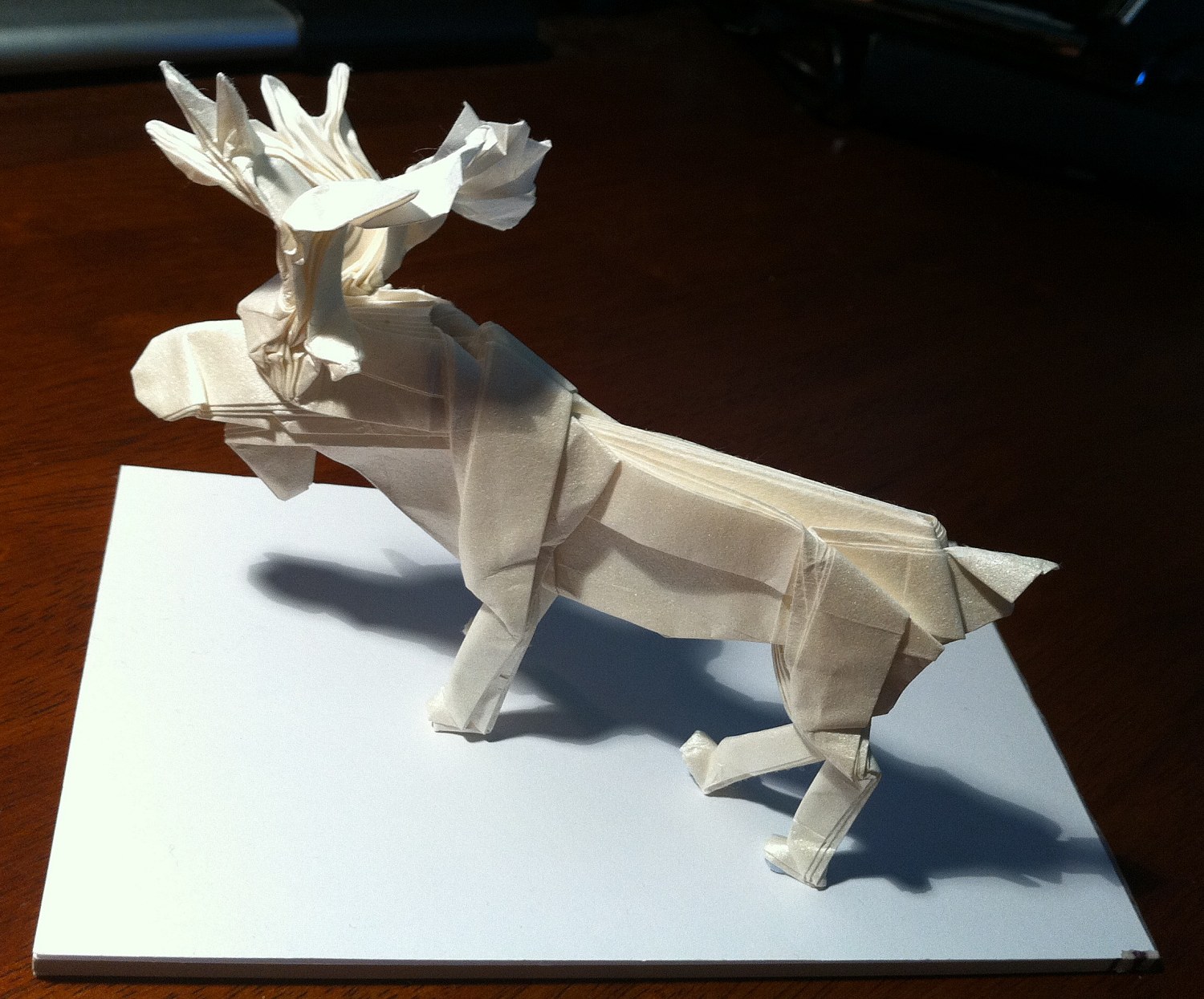 Wow, no I mean WOW! – what a difference good paper makes on the fold process – no splits, tears, paper fatigue (except on the folder). I am impressed given the length of this paper torture session and the lengths to which the square was crimped, distorted, pleated, reversed and teased. I began to realise this model was epic after nearly 2 hours of PRE FOLDING was necessary before the first collapse – at one points folding 64ths along one edge – thank goodness for large format paper.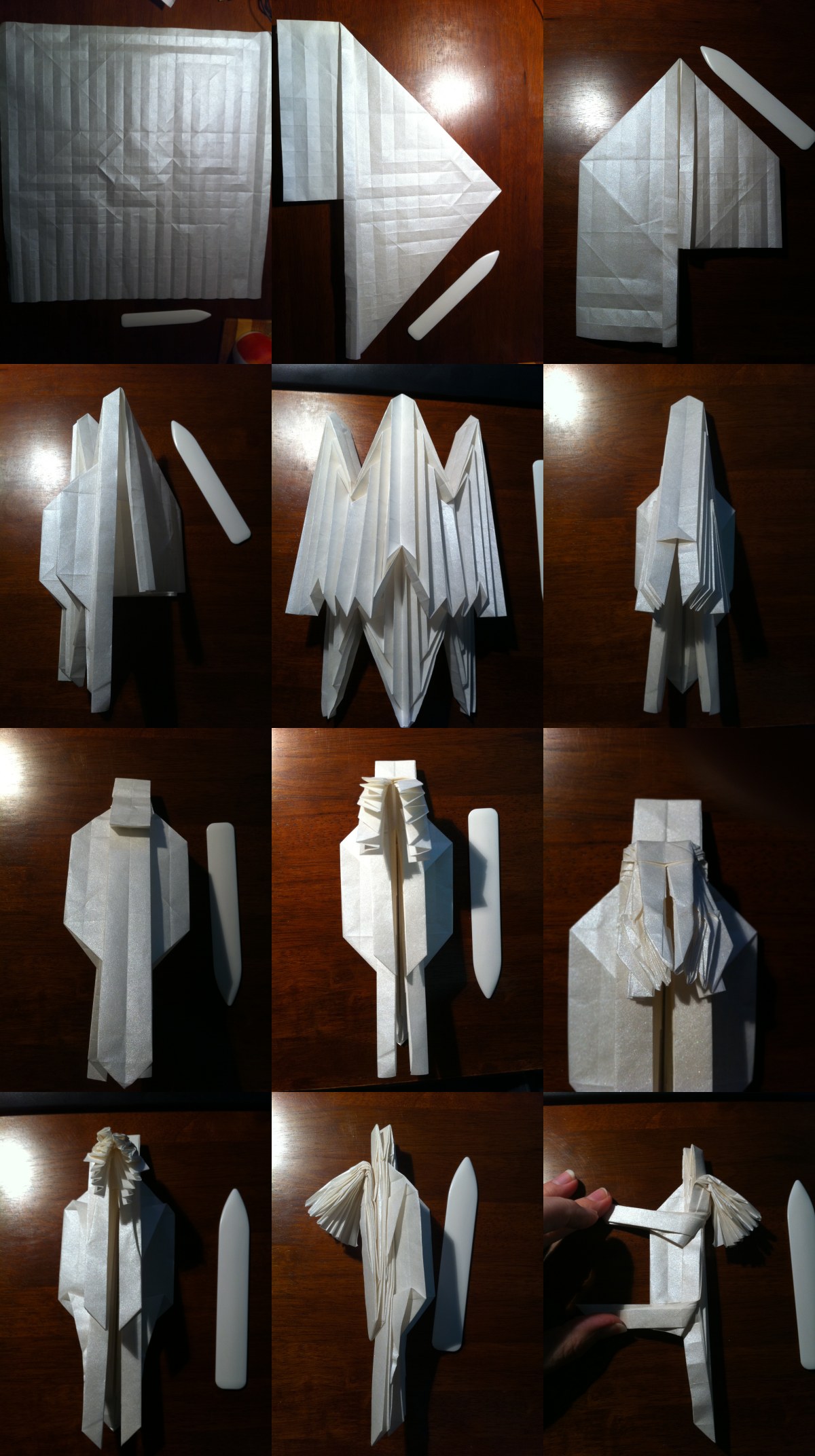 I started this at about 8am – after a bowl of Porridge (with maple syrup – it is CANADA DAY remember) and finished the fold prior to photographing the posed model at 12:45pm!!! 3 cups of tea, 2 panadol and 3 albums of Lawrence English sound art and it is done.
HAPPY CANADA DAY Peter and Jen – thanks for the challenge.