Now I am not an experienced modular folder, but this is relatively new to me and yee gods it is interesting. Having Parent-torture interviews tonight I got home in time to do the final assembly for this little beauty: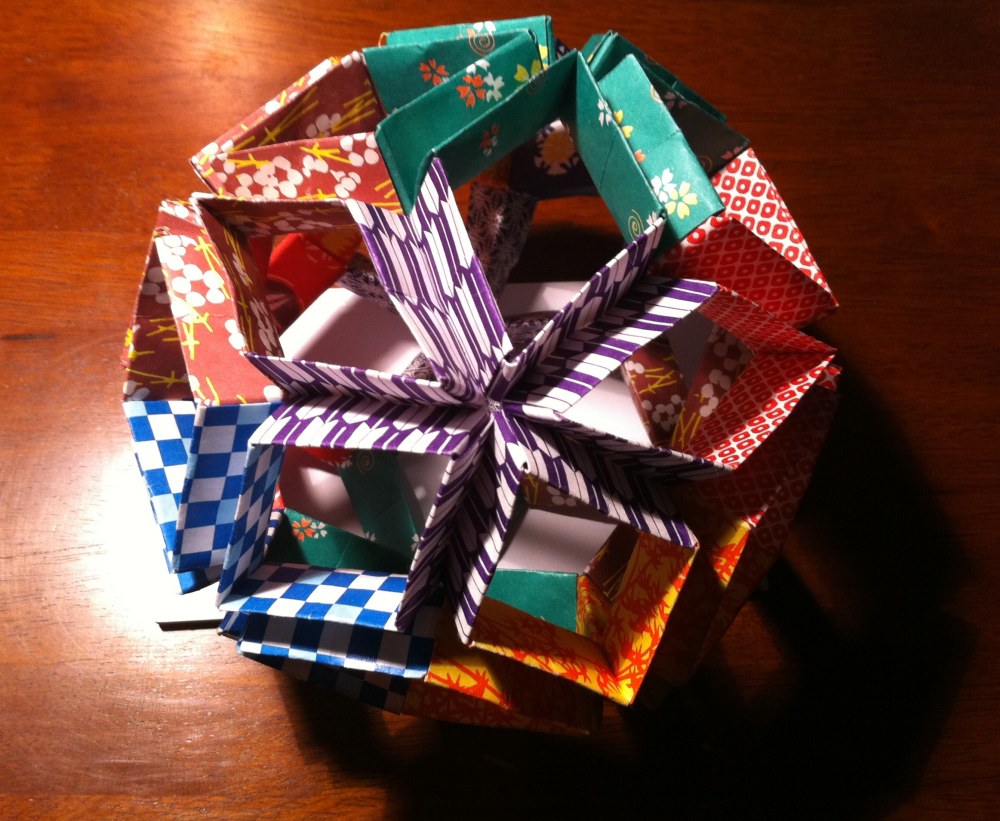 Designed by Jorge Pardo, it takes 60 – yes children, that is right SIXTY squares of paper in delicious and bendy ways.

Each module is fairly easy (if a little fiddly) to make, coupling them takes nimble fingers and a bone folder to lock the layers – bunches of 5 make stars of a spoke, each spoke unit connects to each adjacent one via 2 arms, it more or less forms itself.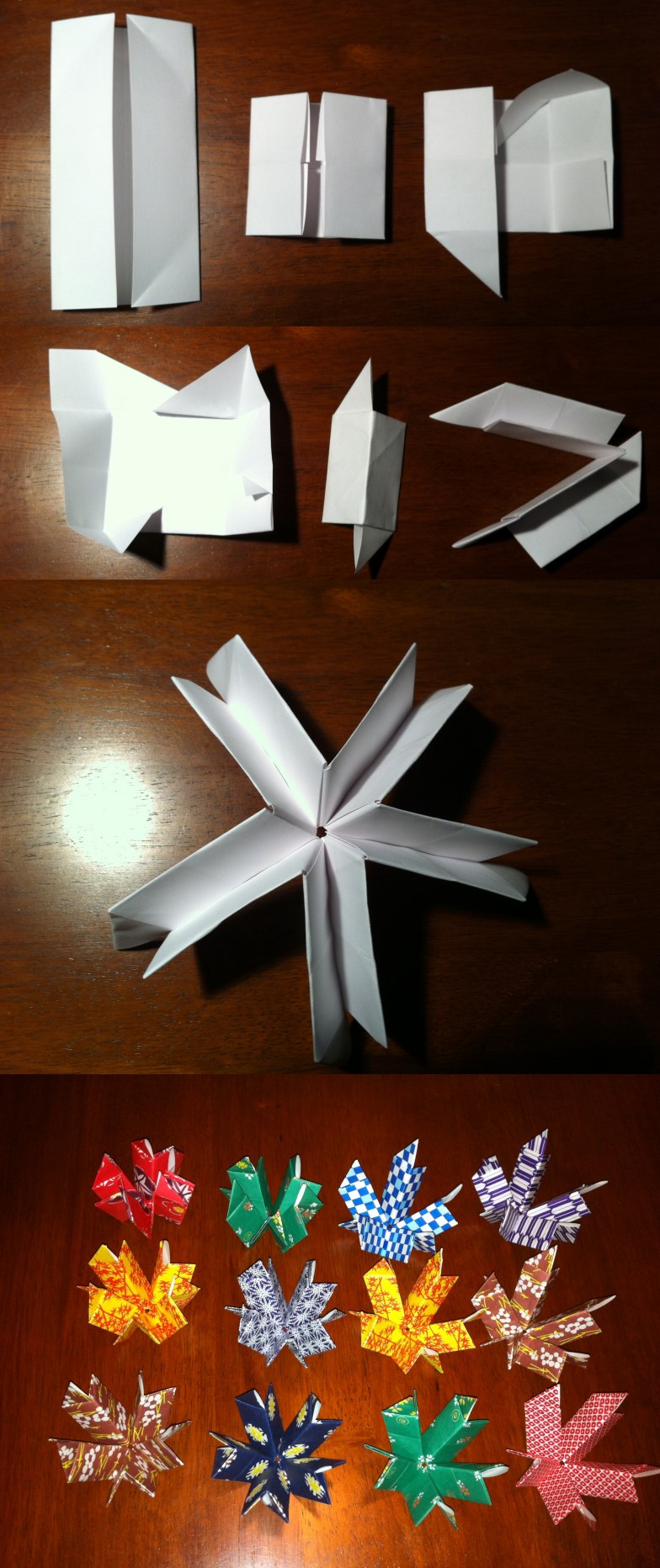 This has taken me ages, literally hours – over the last few days inbetween other models but it is hoopy. My FIRST FOLDS were white, but I decided a while into the model that it had to be done in colour, using small Washi paper squares provided by Mary Cassidy made the job easy (thanks Mrs Cass!).
You may applaud now.