This weekend marks the 20th anniversary of a technology that changed my life – The World Wide Web: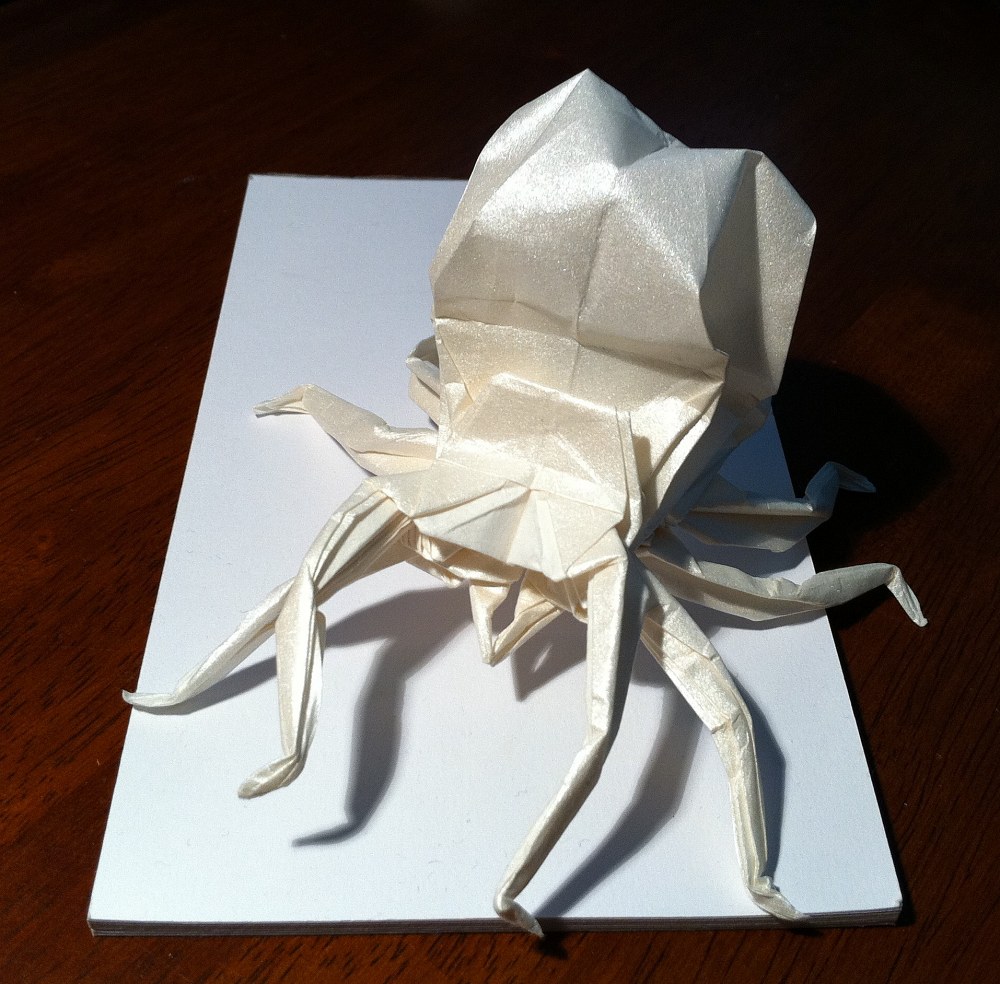 Tim Berners Lee posted the first web page ever and the model of online information sharing was changed forever. I thought a SPIDER was appropriate to mark the occasion and an Australian one to boot – given a large network of networks in Oz joined the world wide network of networks to form what we now know as the INTERNET (I am old enough to remember when there was no net).

This was a torturous fold – fiddly beyond measure and I am so glad I started with a large format sheet of tissue foil instead of even attempting it with copy paper – the legs are like 12 thicknesses, thinned down (proving that Mythbusters were wrong). Beautifully thin legs, plump inflated body and ferocious looking fangs – it is really creepy.
The instructions were almost completely diagrammatic, with only occasional random spanish annotations so I had to improvise, or look forward/backwards to work out what was happening in a bunch of places.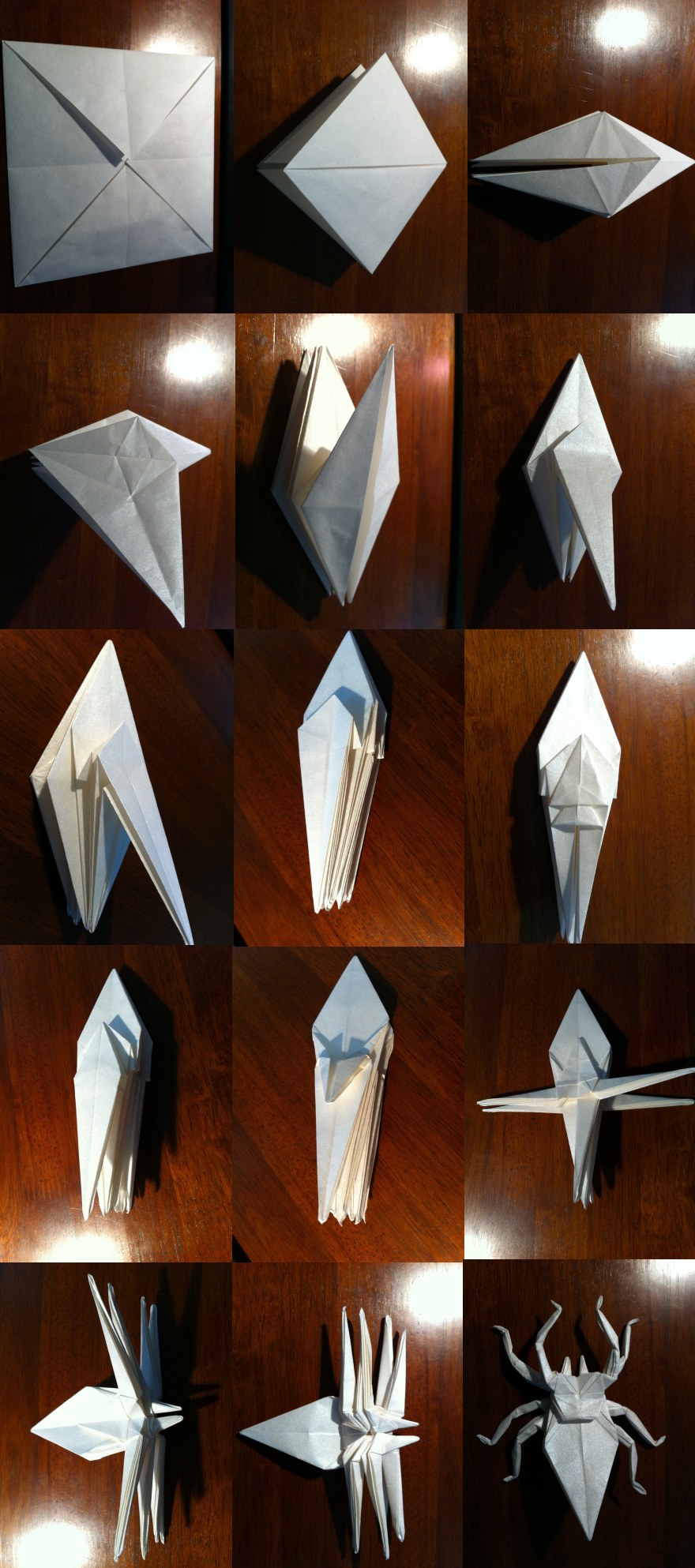 There is something vaguely creepy about putting a spiders head in your mouth the blow up the abdomen, even though I knew it was paper it just felt creepy. The instructions were deceptively complex – I have grown to hate the "repeat" symbol which hides hours of work. I am really quite chuffed however with the result and think it looks suitably like a redback spider (we have them on the northern side of our house), the typical front bundle of legs behind a large abdomen are quite distinctive. It is a variation of the "Black Widow" designed by Manuel Sirgo