When I first saw this model, in "Origami Design Secrets" I knew I wanted to try it: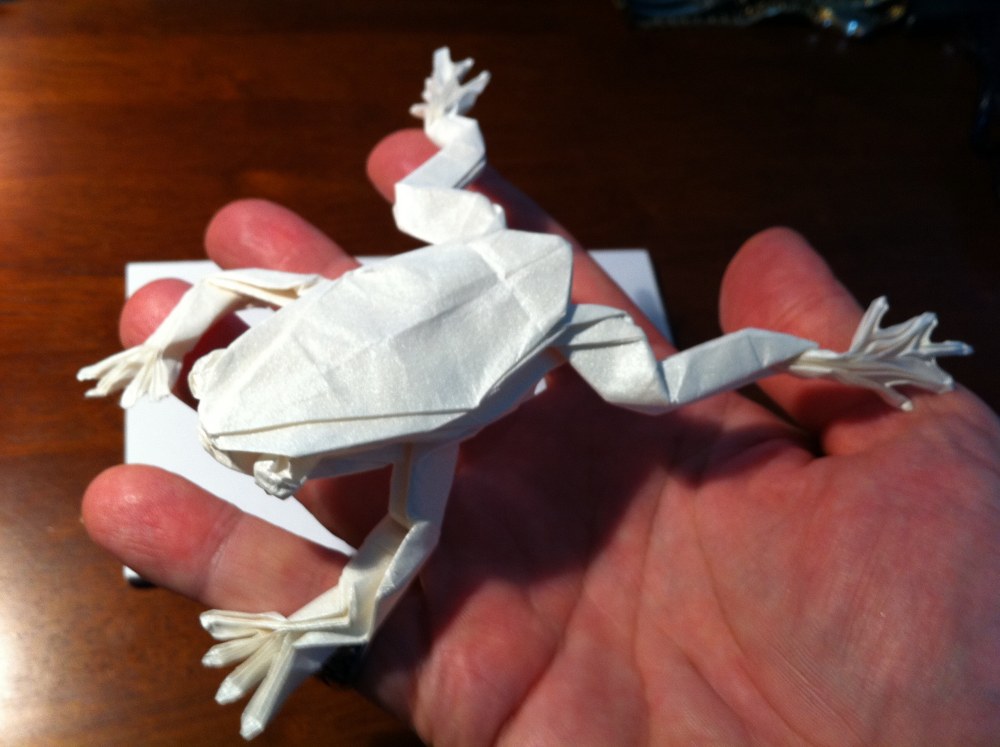 Such a torturous but interesting fold, initial pleating followed by some amazing swivel and sink folds to get the body differentiated from the legs, this is my pose for this model – I like that it looks like ti is crawling and I thought much more interesting that being symmetrical.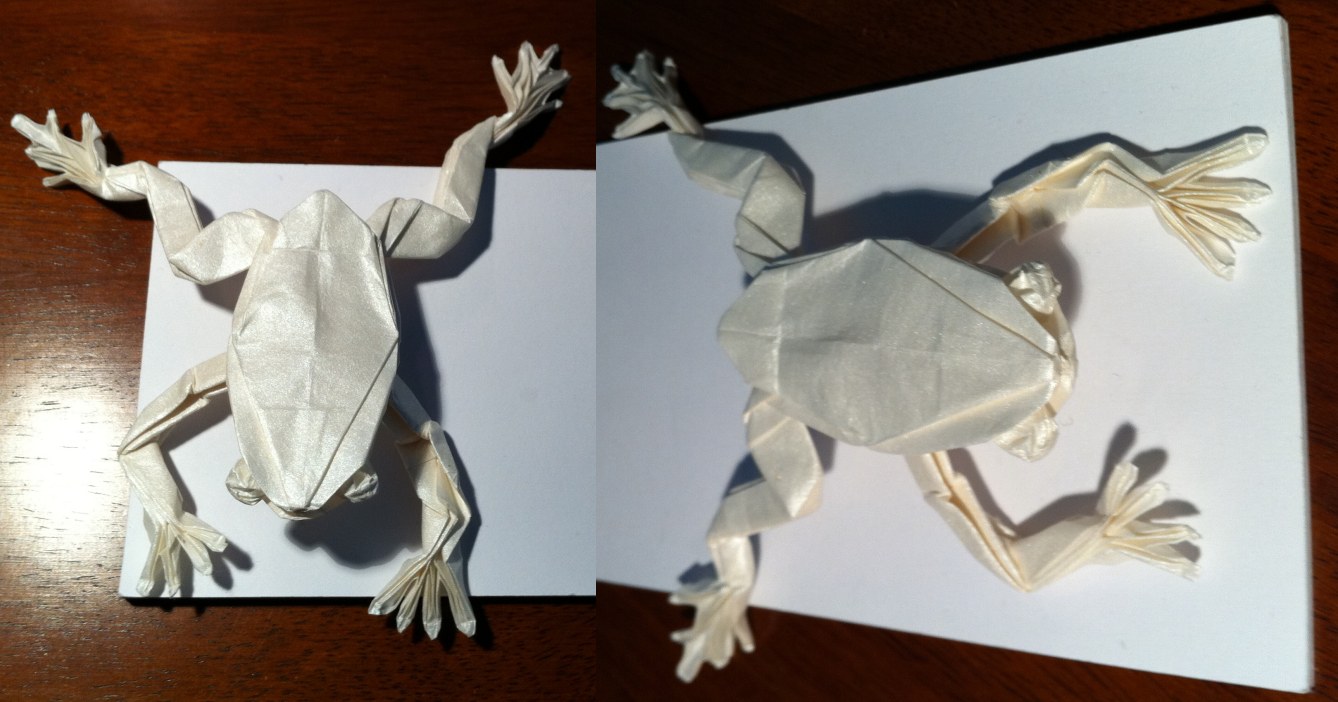 there is much to be in awe of with this model – I am and I managed to fold it; the toes, the eyes and the overall accuracy of the morphology are simply amazing – more proof that Robert lang is a maestro mathematician and true artist in his designs.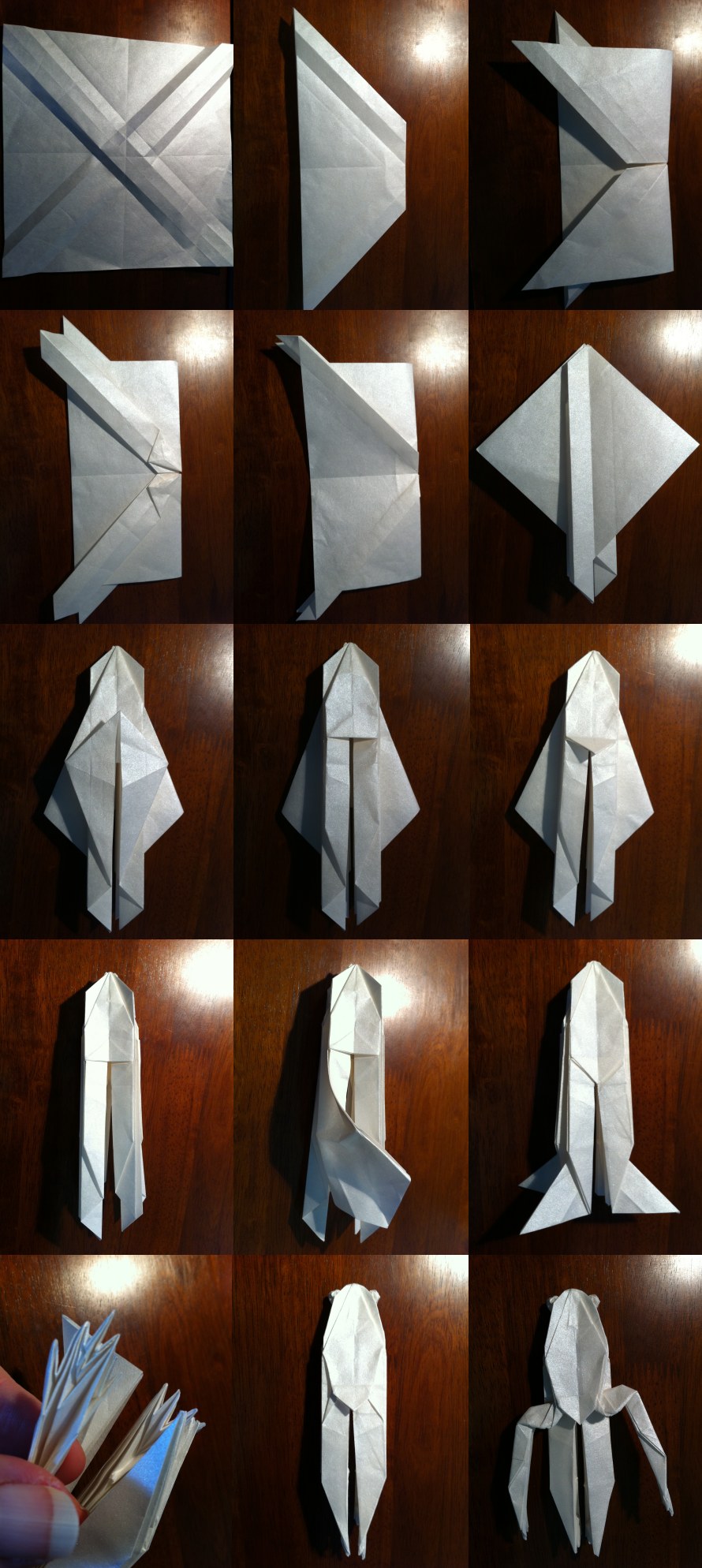 This model took ages as I was fastidious with my folding, accuracy mattered but wow, no I mean WOW! What a difference good paper makes – I did not attempt this with copy paper – there is a spread/sink/swivel move that would shred the paper early on so I used a sheet of tissue foil and am glad I did.