Now I am an out and proud "Lord of the Rings" fan – loved the books, liked the movies – the standoff betwixt Gandalf the Grey and the Balrog was such an amazing bit of cinema: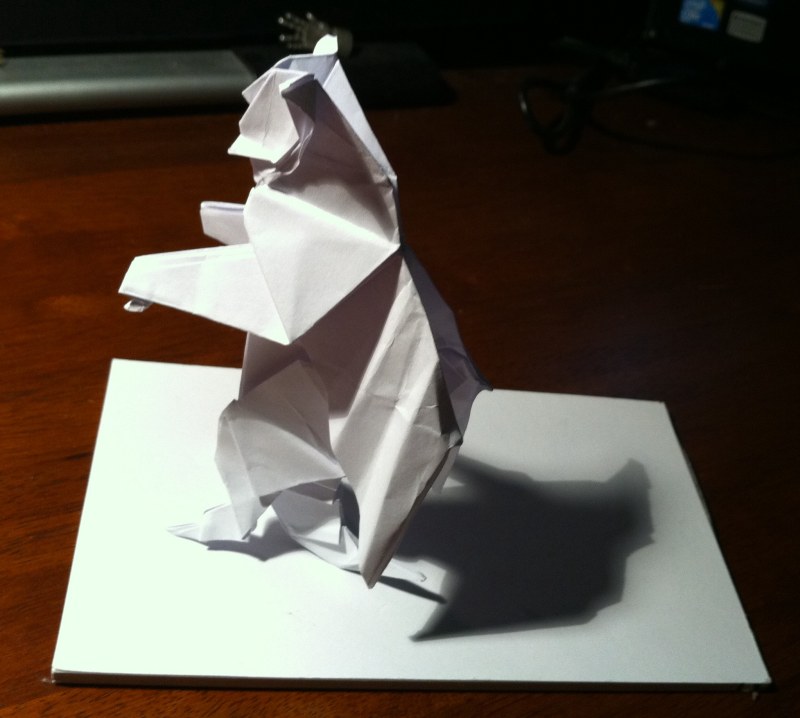 This here is a (sort of) Balrog – pity the photos do not do it justice. Nice leathery wings, a grimace on his face and sort of snarly hands and a lovely tail.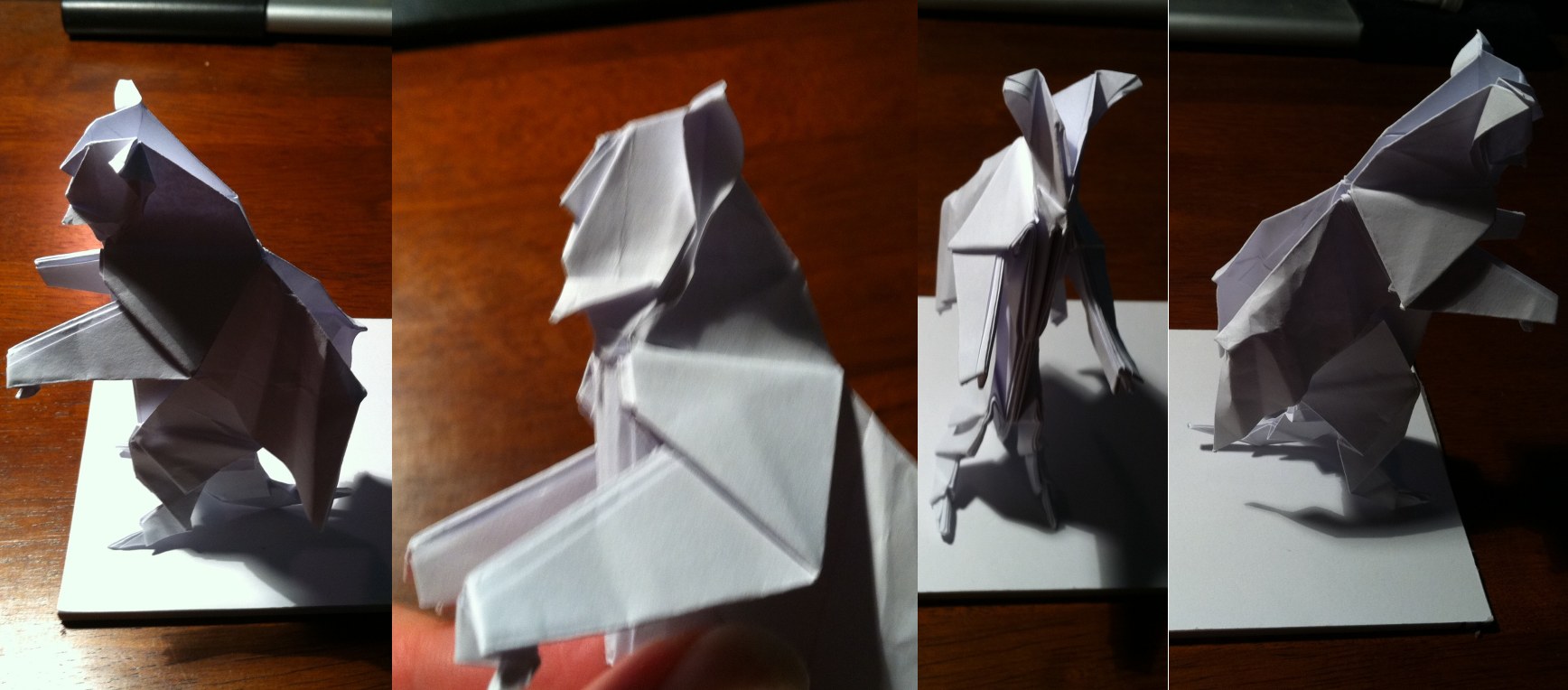 I am writing exams at the moment and the phrase "you shall not pass" is something I try to keep furthest from my mind whilst doing it – I am sure my students would hope that is the case also.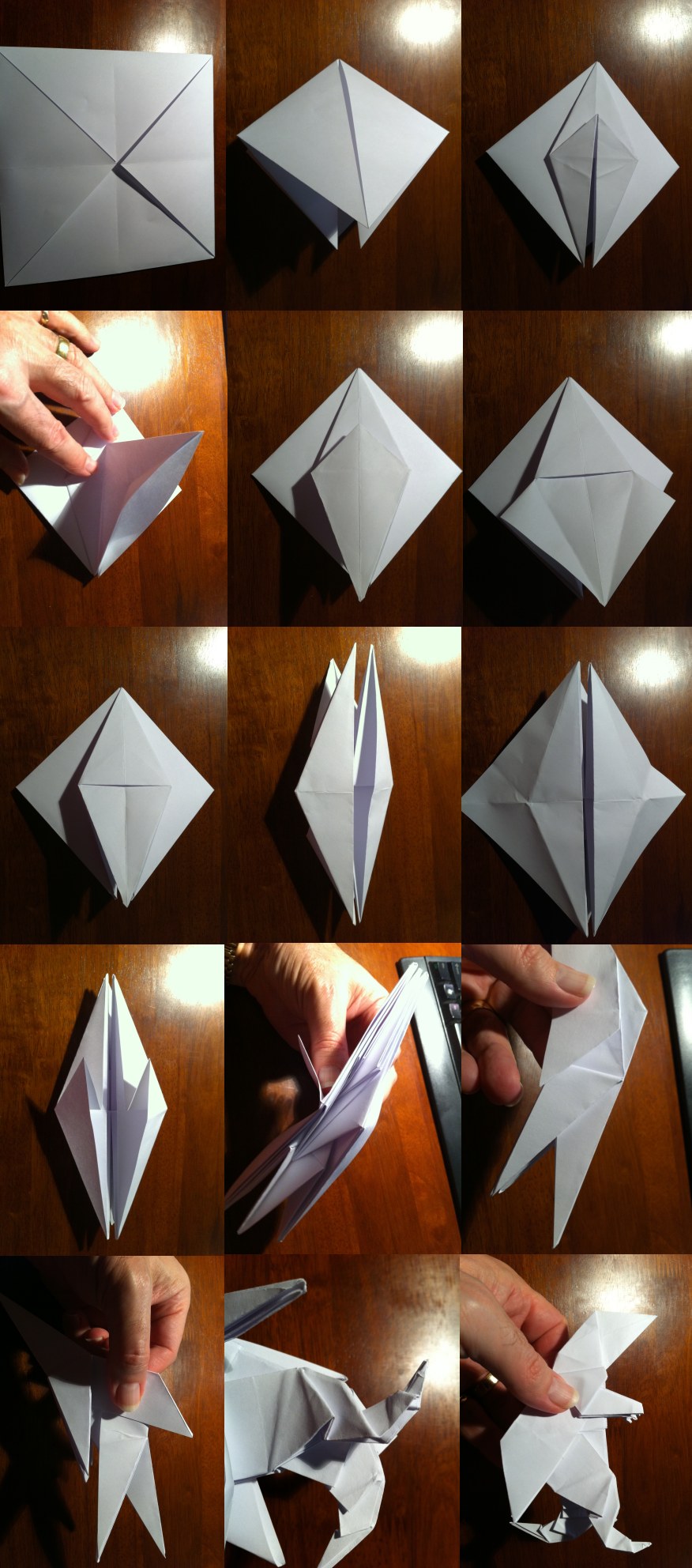 Some interesting teasing of a blintzed preliminary base that is crimped and petal folded in interesting ways – the base that results I can see huge potential in as it has 8 symmetrical flaps asking to be bent into something else – must have a play with it. I found the instructions for this critter on the interwebs and have NO idea whose model it is – anyone help me out? … anyone out there?