There is a yellow bird that features in Final Fantasy called Chocobo: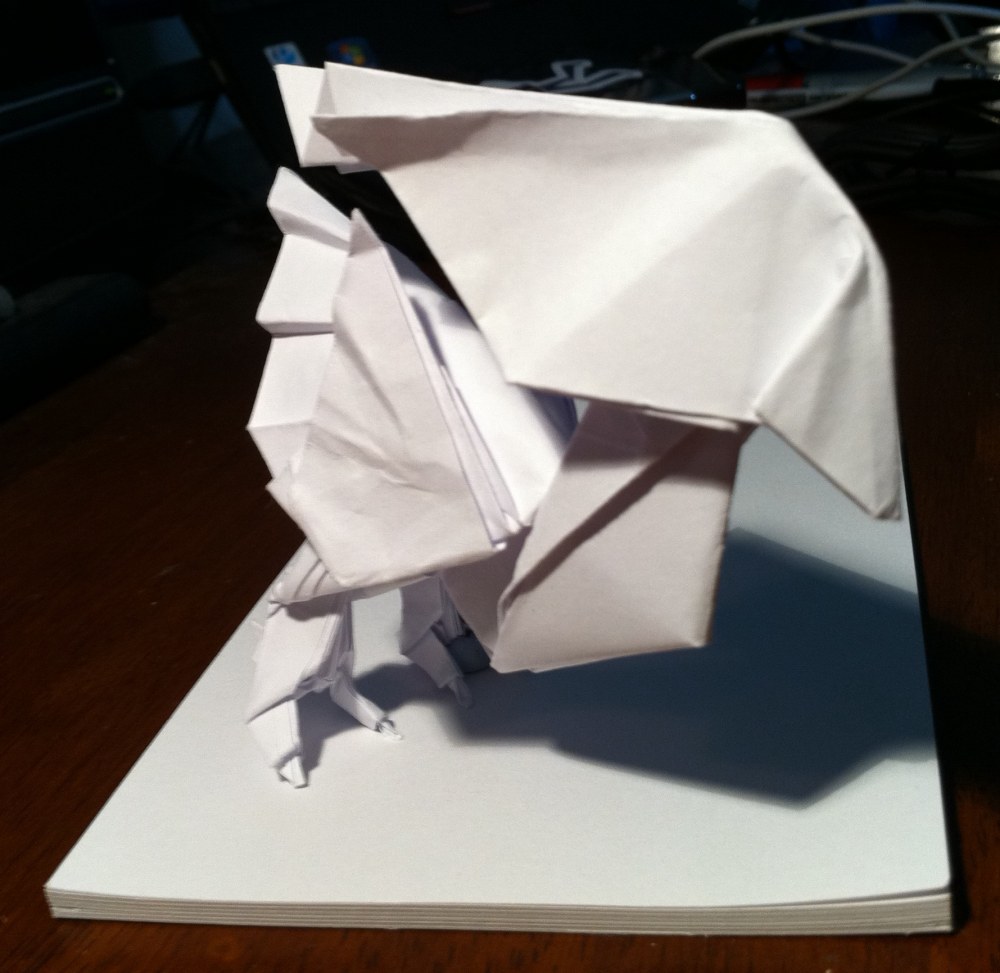 Satoshi Kamiya calls it a "yellow bird" and advises not to attempt this model in anything other than tissue foil – reviewing the instructions I figured I could (maybe, perhaps, possibly) nurse copy paper through the torturous process and so set about to push an A3 cut square to it's limits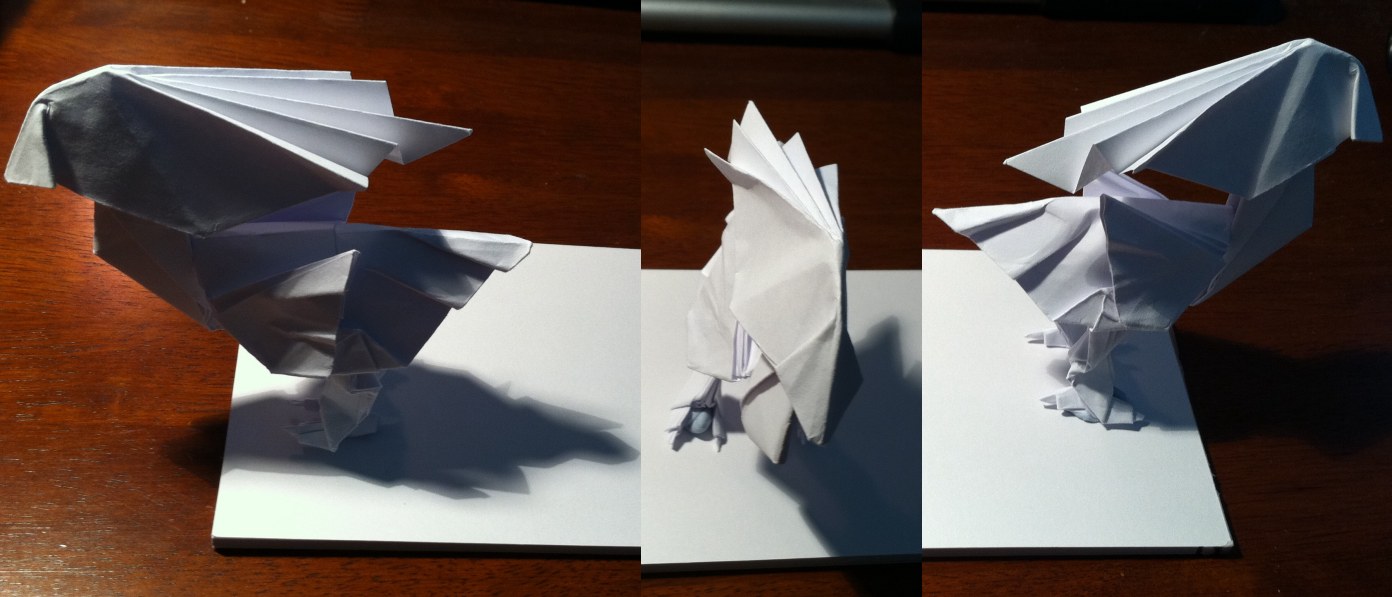 I am so chuffed that I succeeded, managing to complete all folds, using plain copy paper – yes, that IS an achievement and yes, you should applaud now!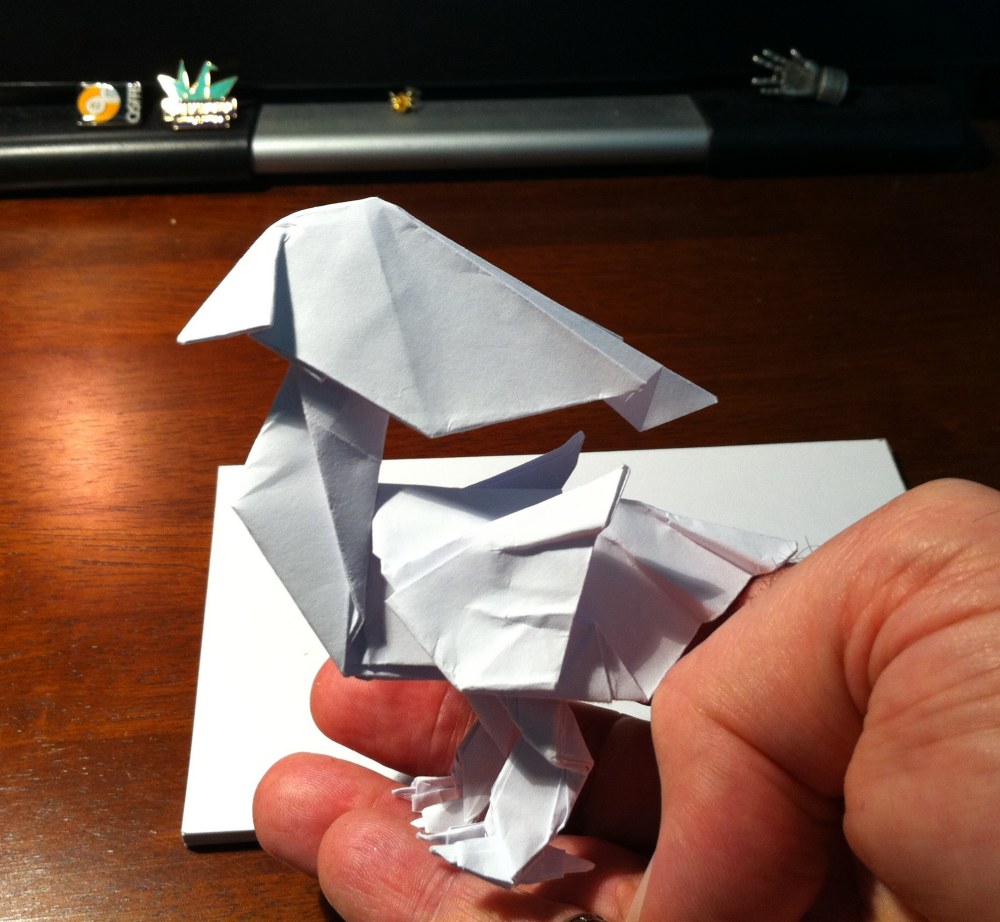 Based on some interesting box pleating, sinks and swivel folds, the tweety bird shape evolves rapidly – look at the feet, even beautiful claws, feathered wings and a tail, very pleasing

This is the second model I have folded from "Works of Satoshi Kamiya", I am working my way towards the "Ancient Dragon" (yes Josh, soon, soon, sheesh!). I had my good paper out for when I finally admitted defeat but, who would have guessed it worked first fold – yay me!