Now I have been on a mission to find and fold Alix a giraffe for her birthday (Happy Birthday Alix!) and the model had some criteria: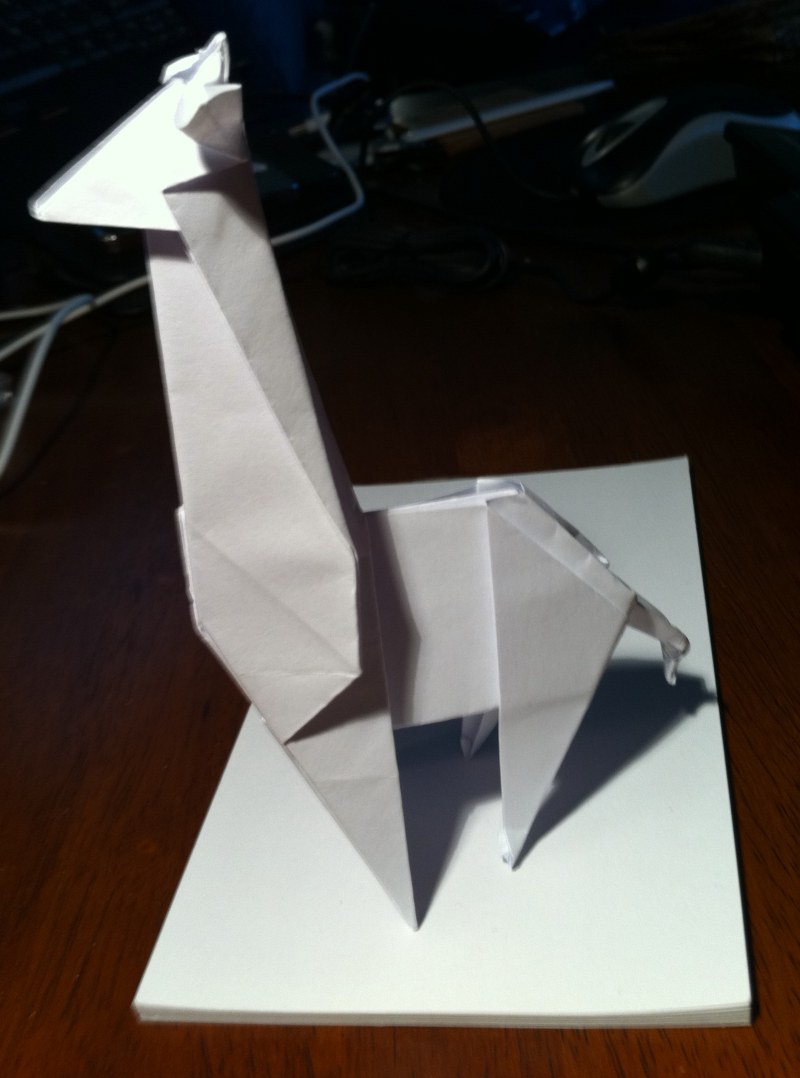 * it needed to look "giraffey" – so many do not
* it needed to be achievable with  square of cardstock I found in a Landsborough scrapbooking shop (don't ask) – the giraffe hide was tough to fold, so the model had to be simpler- No margin for error, you cannot re-fold this stuff as the design is only screen printed on so cracks when you fold it
* it needs to stand freely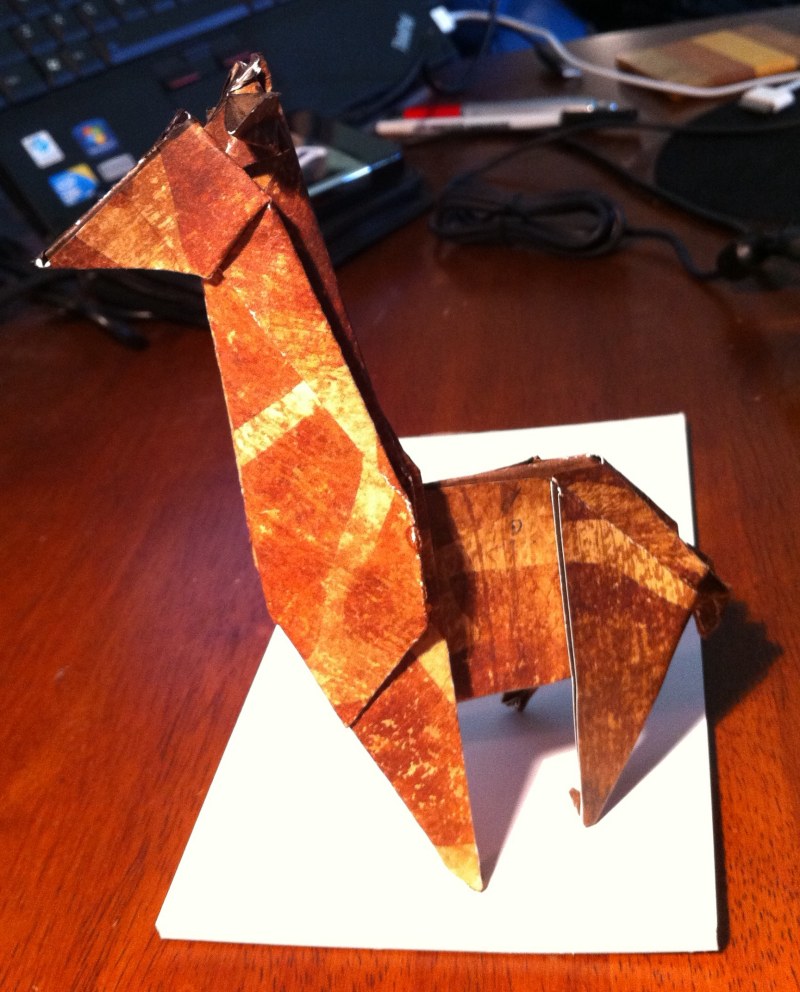 Voila! We have a Giraffe – I found these instructions on the interweb but no credit was given to the designer – can anyone help me here?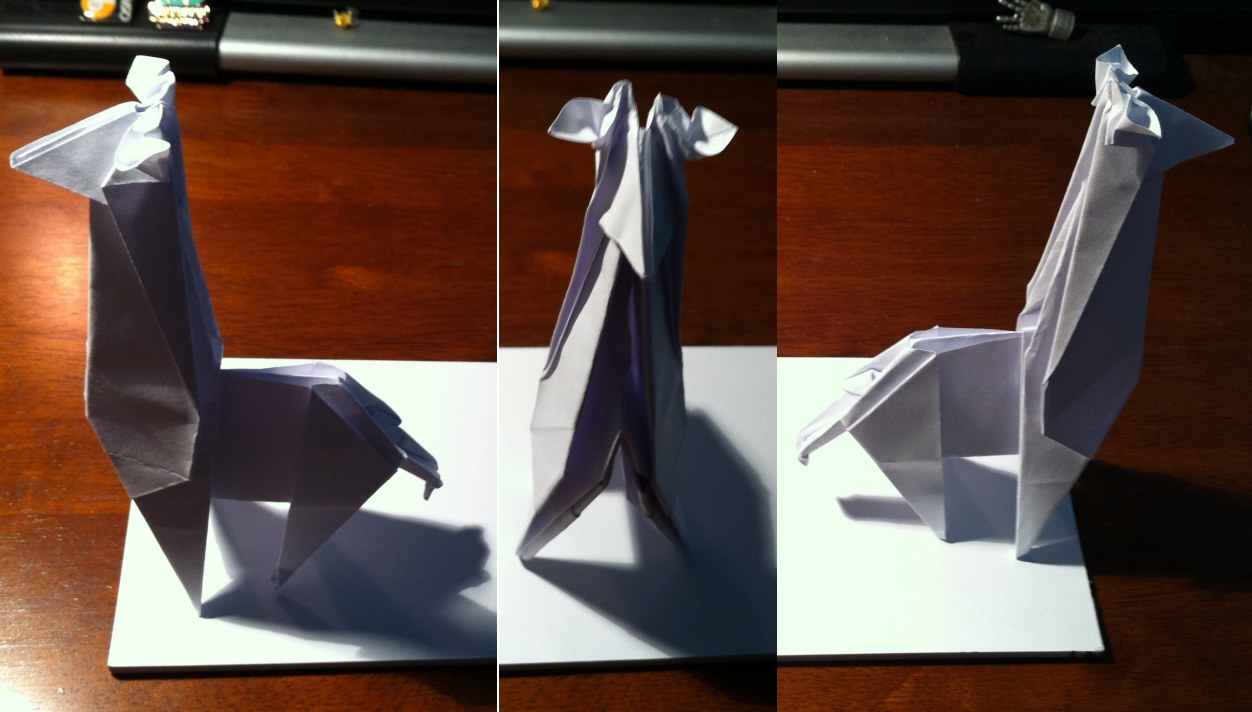 I rejected models by Peter Engel, Robert Lang, John Montrol for one or all 3 reasons above having folded them and barely achieving an acceptable model using plain copy paper (which is much more forgiving that the giraffe print I had).
It was an interesting investigation – there will be more giraffes to come – the challenge is to adequately represent the "spirit" of the animal rather than necessarily be accurate with the morphology as they are such an odd collection of animal bits really (almost as odd as a platypus). No model I found had the lovely long knobbly kneed legs and the vaguely trapezoidal body for instance but various models had aspects that looked correct.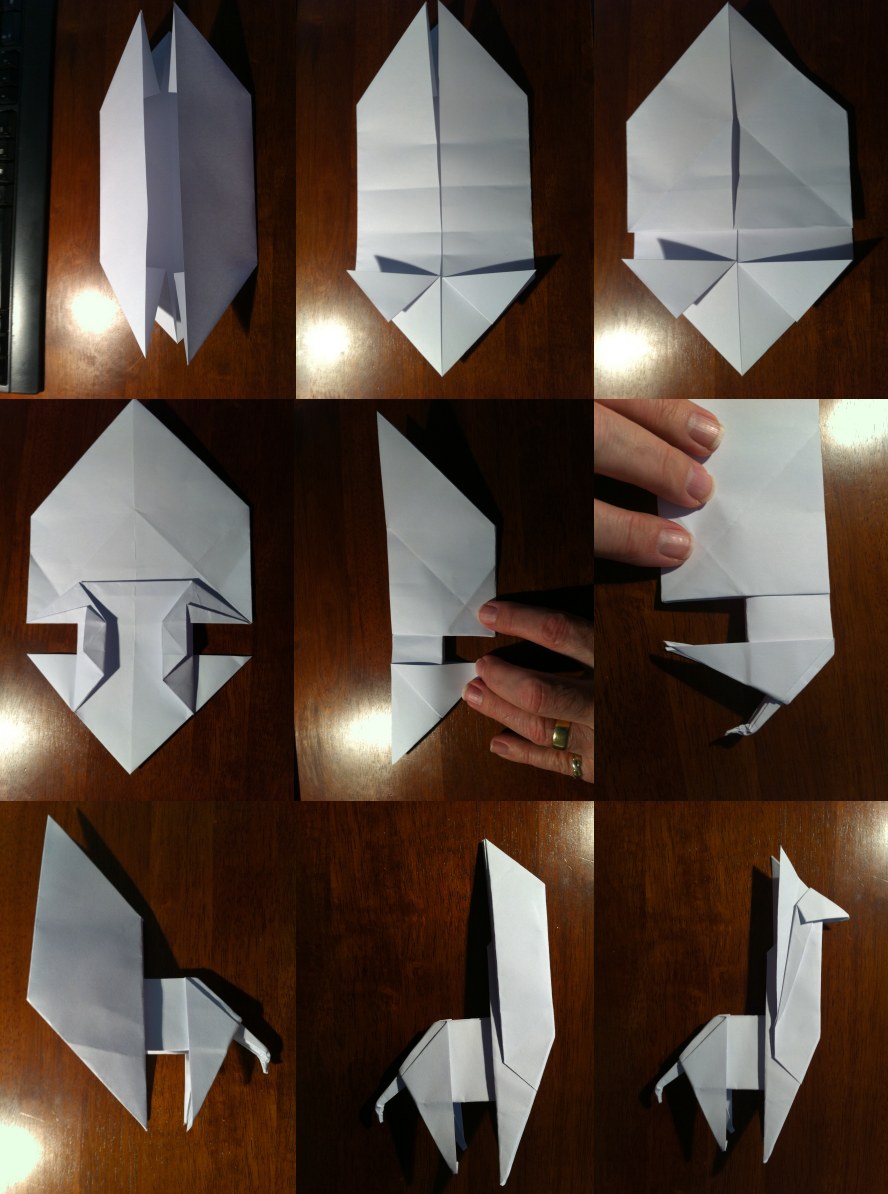 To get the long neck and distant body when using a square so much paper has to be tucked away that it gets really dense, but it ends up with lovely ears, and vestigial "horns" which I have never worked out what they do.
Hope Alix likes it;
Happy Fathers Day also to all those Dads out there, hope you also have a good day.