When my sister was little, she used to call elephants "Nollentonks":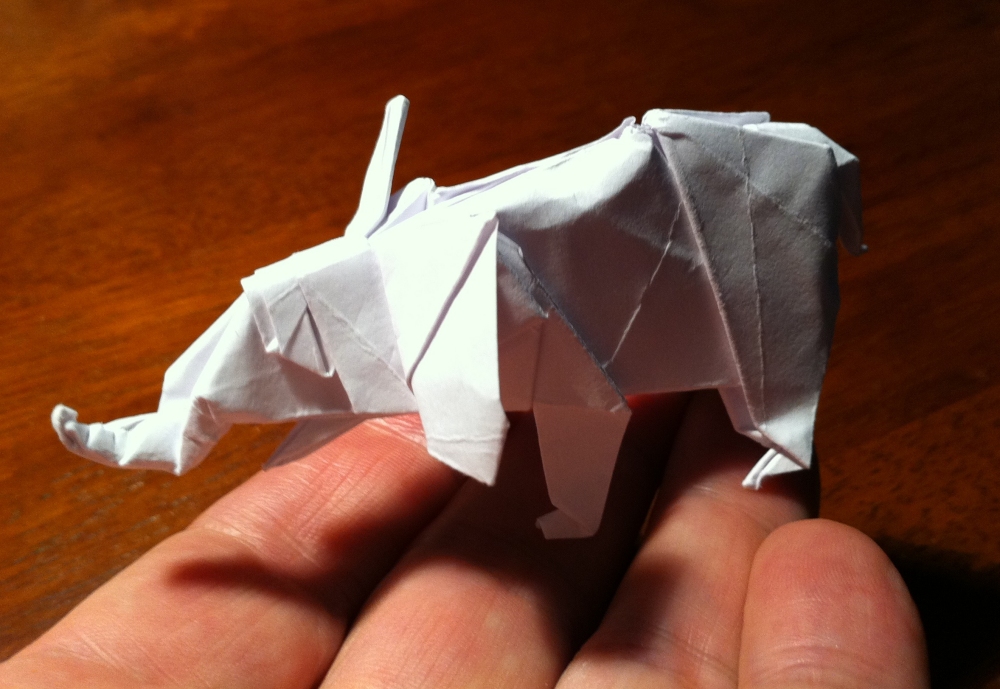 No idea why, the name just stuck. My daughter also likes elephants so i am on the search for a good one. This little beauty measures in at 8cm trunk to tail.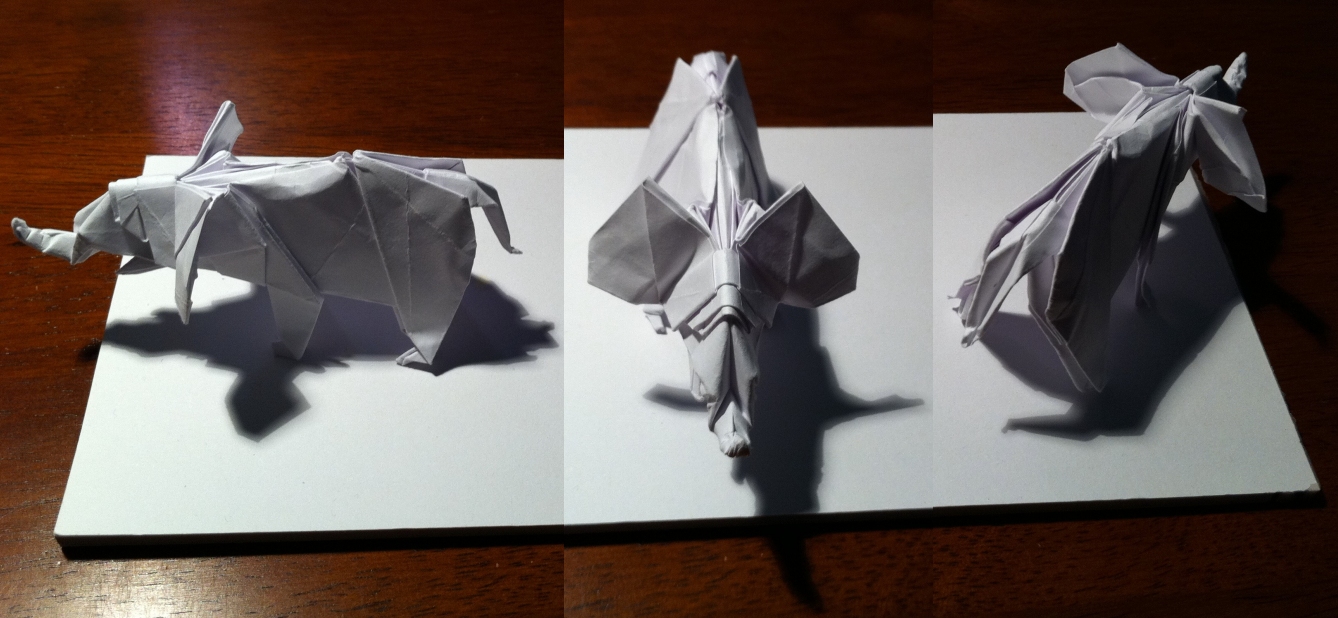 This is John Montroll's African Elephant. A lovely model that I now regret folding at this scale (I am running short of A3-cut squares, so used an A4 instead). Getting the elephantine proportions and general shape were tough work at this scale, but the model is a good one and the inner nollentonk shone through in the end,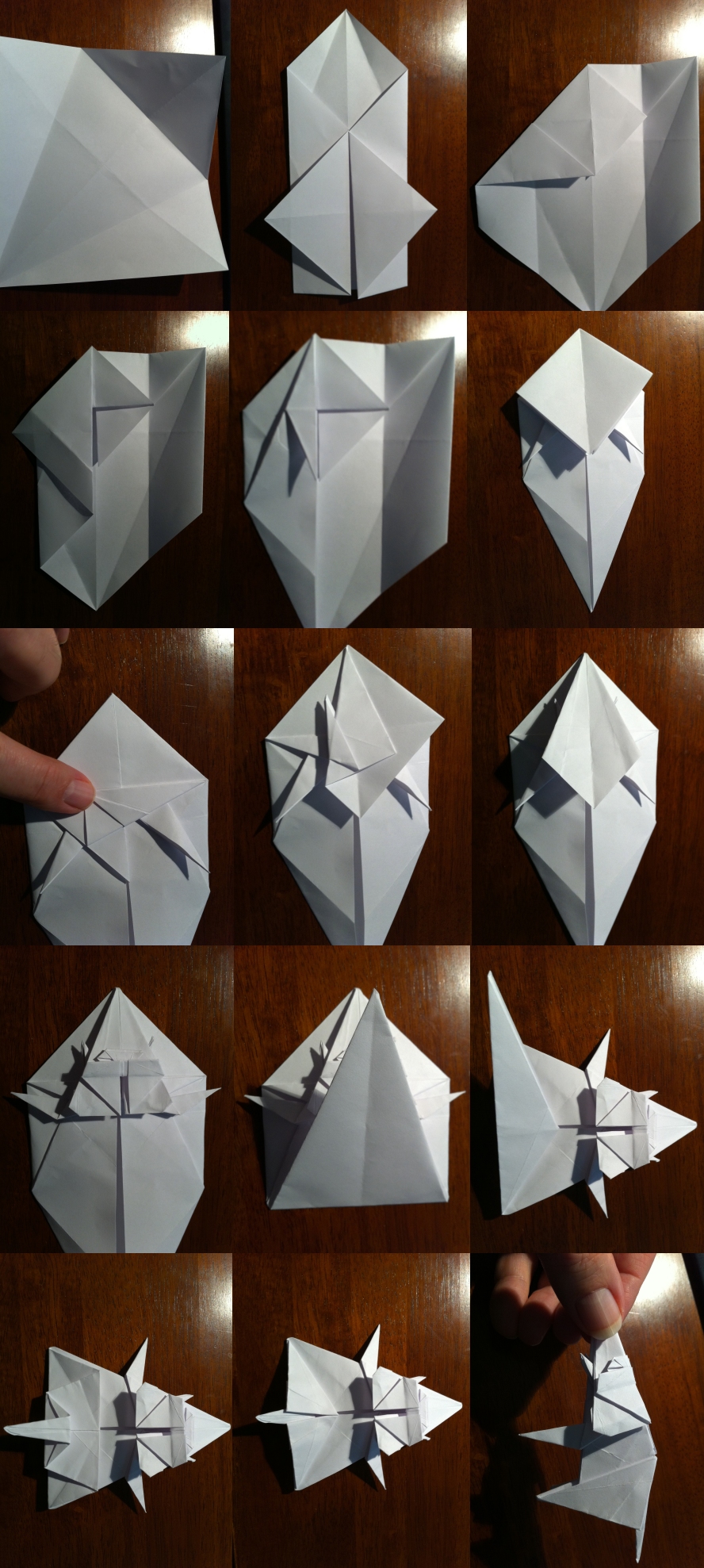 Lovely ears and tusks, waggly tail and nice solid body make this model a winner, one I will fold again.