Throughout history, people have acted "the fool" for many and varied reasons. In medieval court, Jesters acted the fool in a bid for self-preservation and increased favour: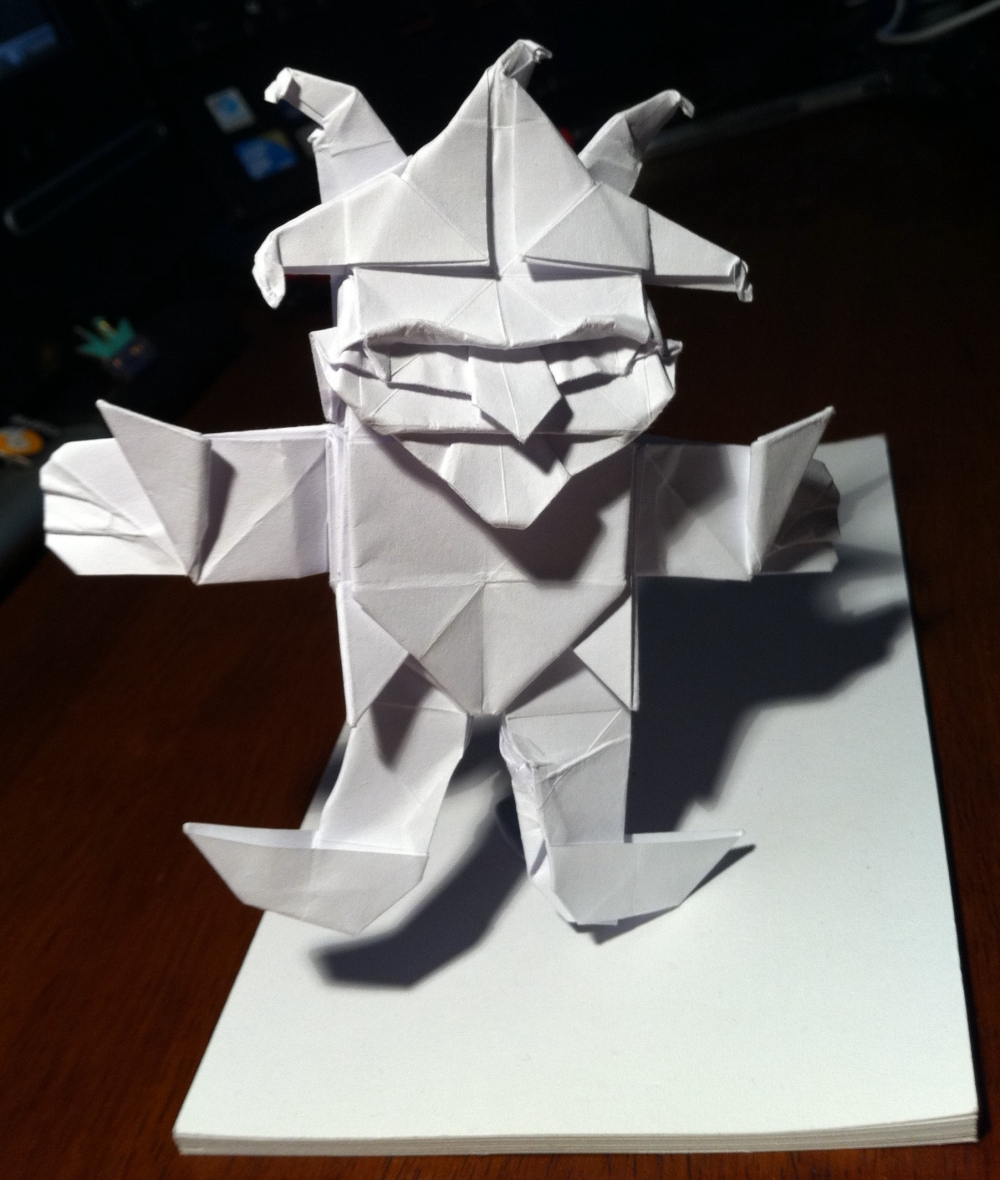 All too often the jester is actually pretty bright, but uses that intelligence to work out ways of appearing foolish, doing comically silly things and overtly hiding in plain sight. The often painful "notice me" behavior is more of an indication of their own insecurity often than the bravado it exemplifies.
We all know jesters (more correctly, people who "act the fool") – one can only wonder, when the retrospect finally kicks in (or when someone in the real world finally has had enough and punches them in the face and finally tells them to STFU), how they contemplate the time wasted avoiding behaving like everyone else and realise they actually had to work harder to appear so silly.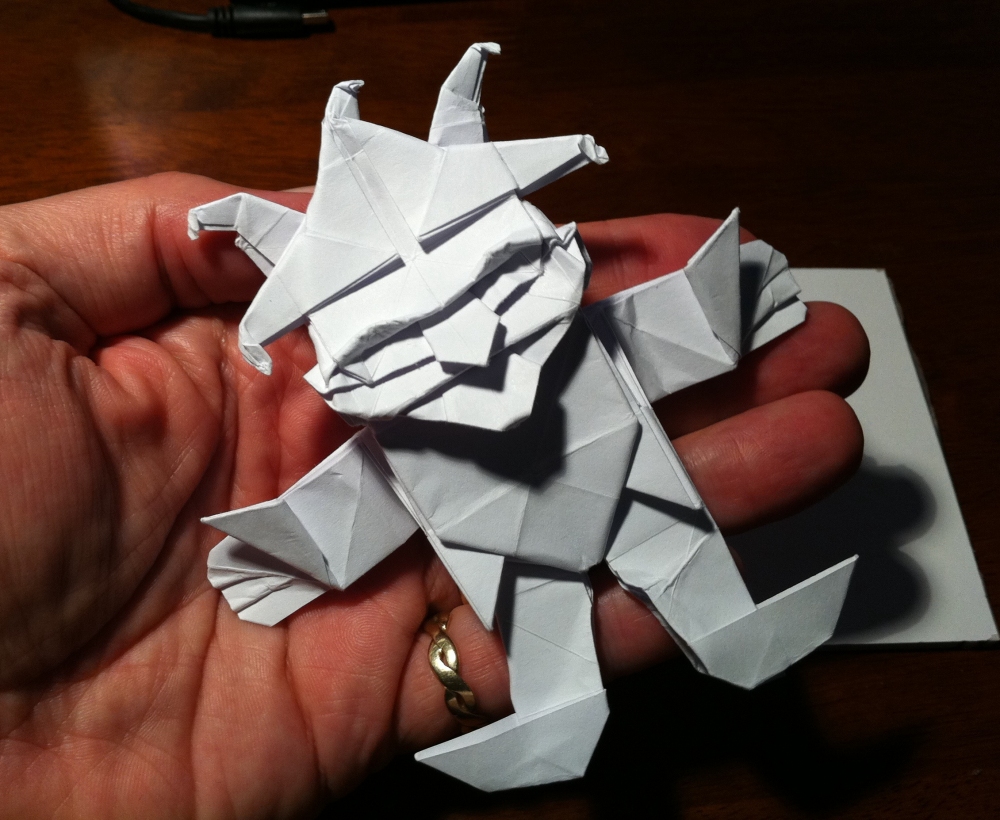 This is a wonderful character piece designed by Spanish origamist Fernando Gilgado. A hideous exercise in box pleating, made more so by the use of copy paper, which I struggled to prevent from disintegrating along commonly folded creases. After the initial pre-creasing, nearly no new folds are introduced in this brilliant design. He looks happy, a little silly, and has detailed face, a wonderful pointed hat with bells on. With duo paper, the face, hands and feet end up one colour, the rest (clothes and hat) are the other colour – again, genius in design.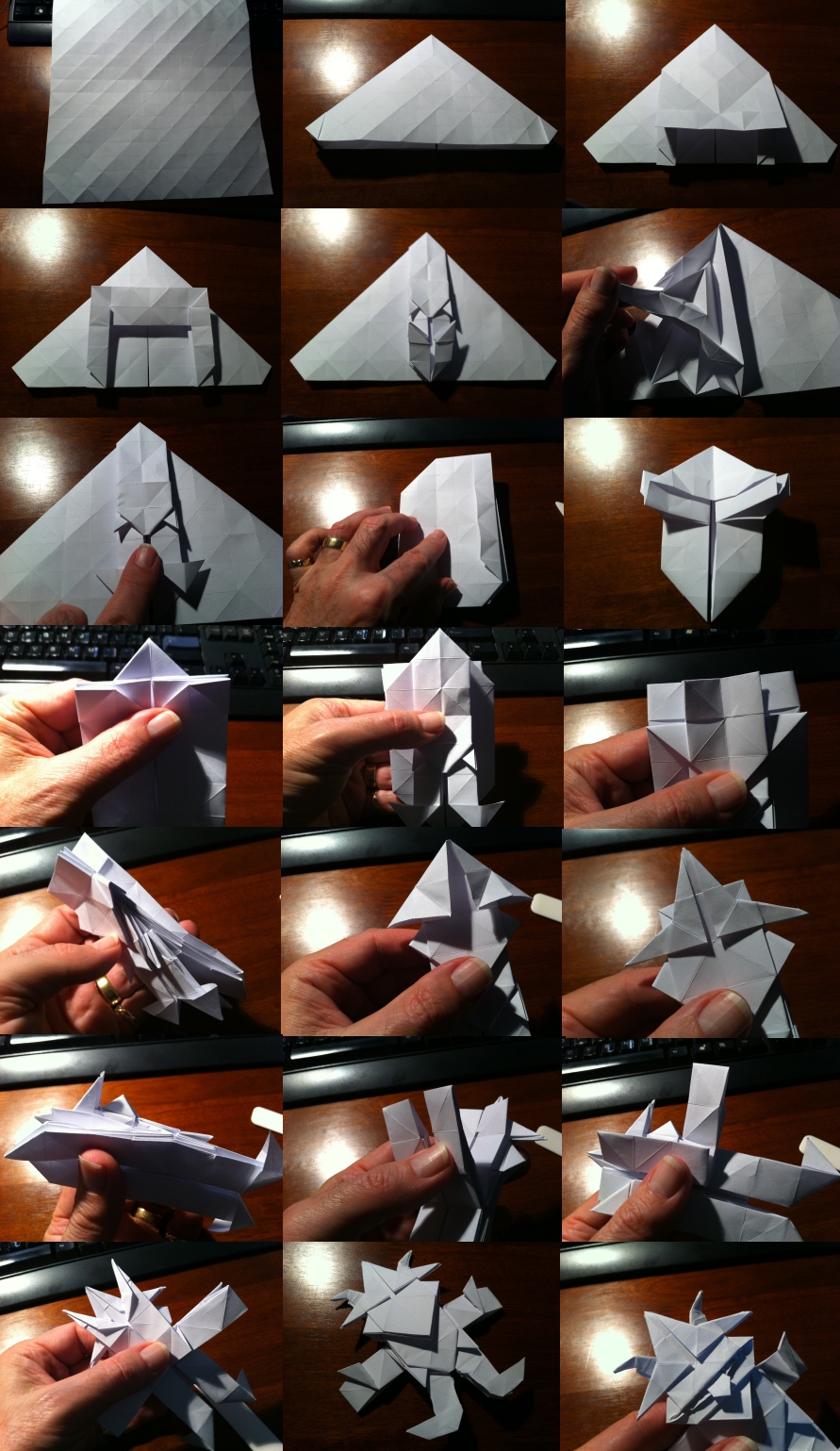 I am very happy with this as a first fold – even if it seem to take an age it was a great way to weather a morning thunderstorm, and I will fold this again.
Because this model is flat, and great on one side (less so on the other), it suits card mounting, like this: