Ever since my first disastrous encounter with a centaur, I have been looking for a worthy replacement: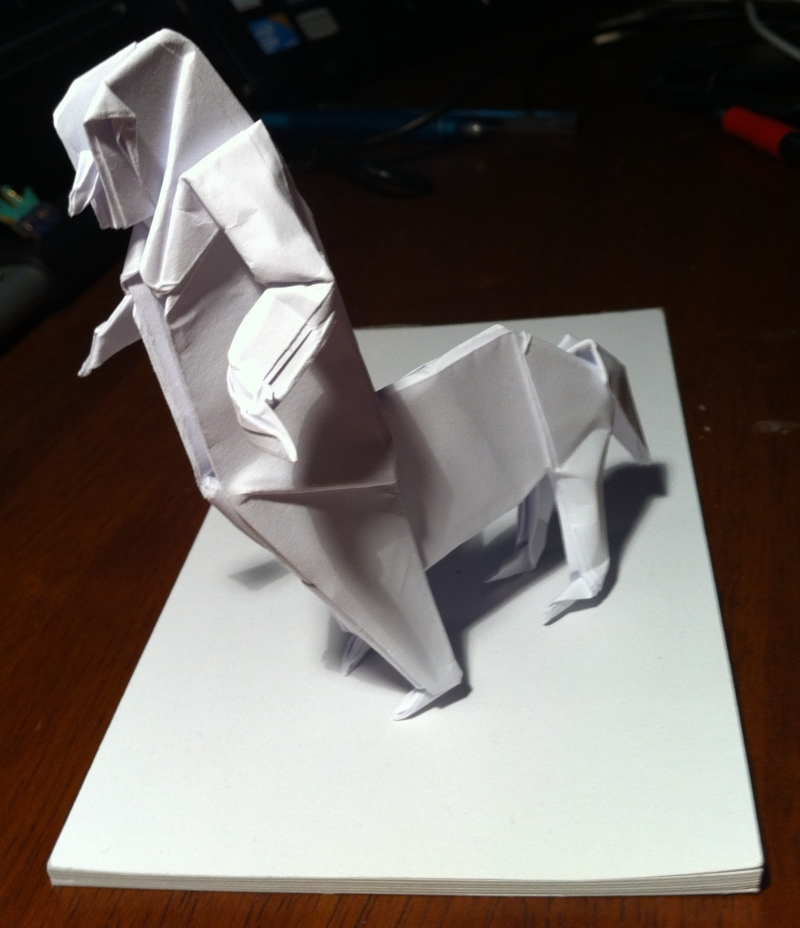 This model comes close, the proportions work a little better (although, truth be told it looks more like a man standing with a donkey wedged up his bottom, but you get that).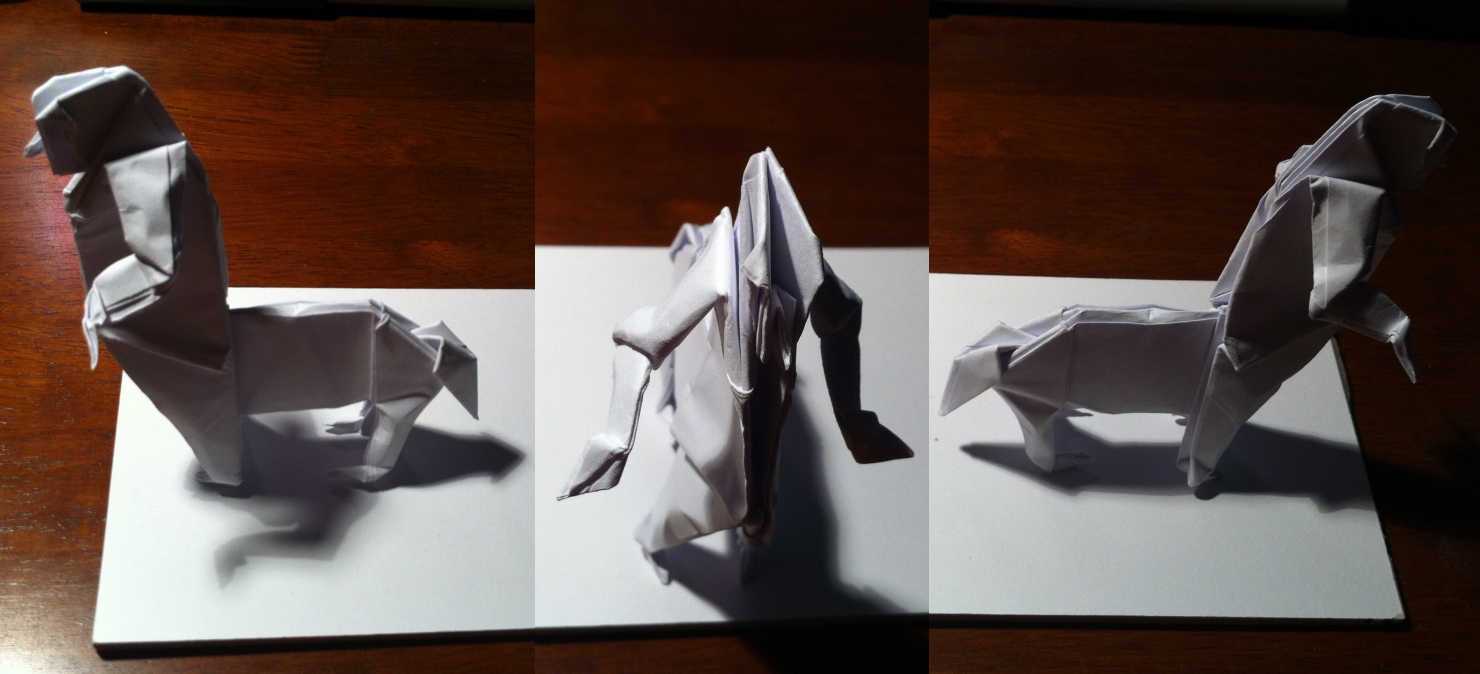 A mch easier fold with plenty of modelling potential, I think the quadrupedal hindquarters are a little out of scale. I did fold it to the directions, but might, next time I fold this re-position some of the features a little. I like the arms and the upper body, although figurative, are well proportioned.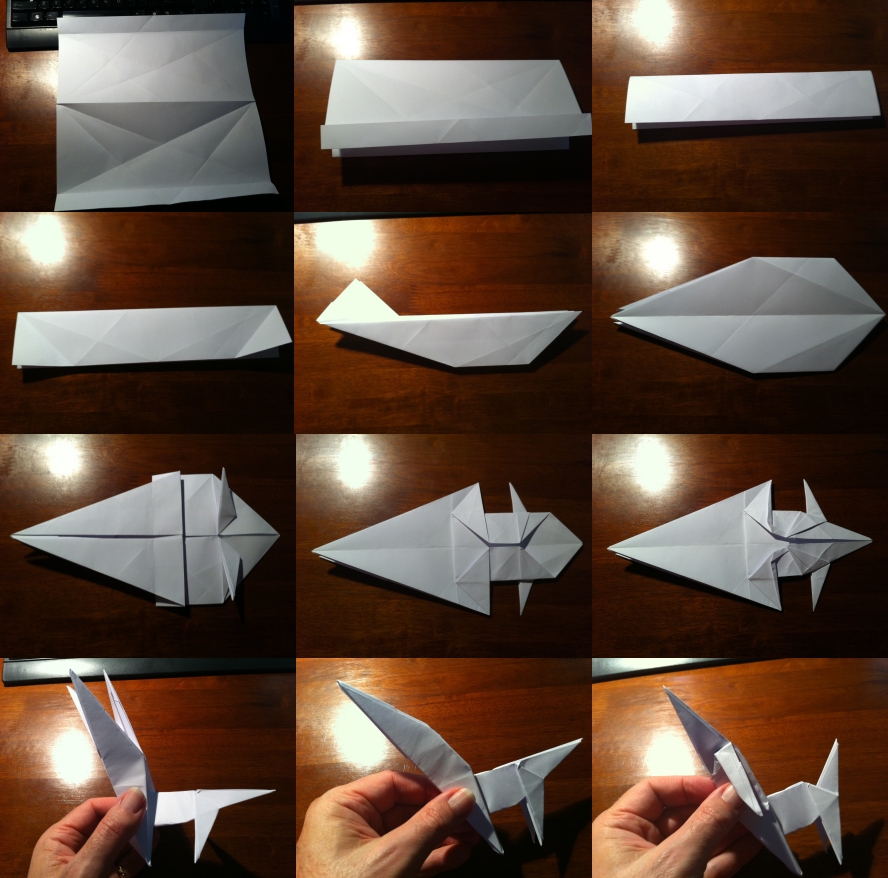 Happy with this as a first fold. taken from "Mythological Creatures and Chinese Zodiac", worth exploring further.