Post 300 – looking back I am AMAZED I have only done one Llama: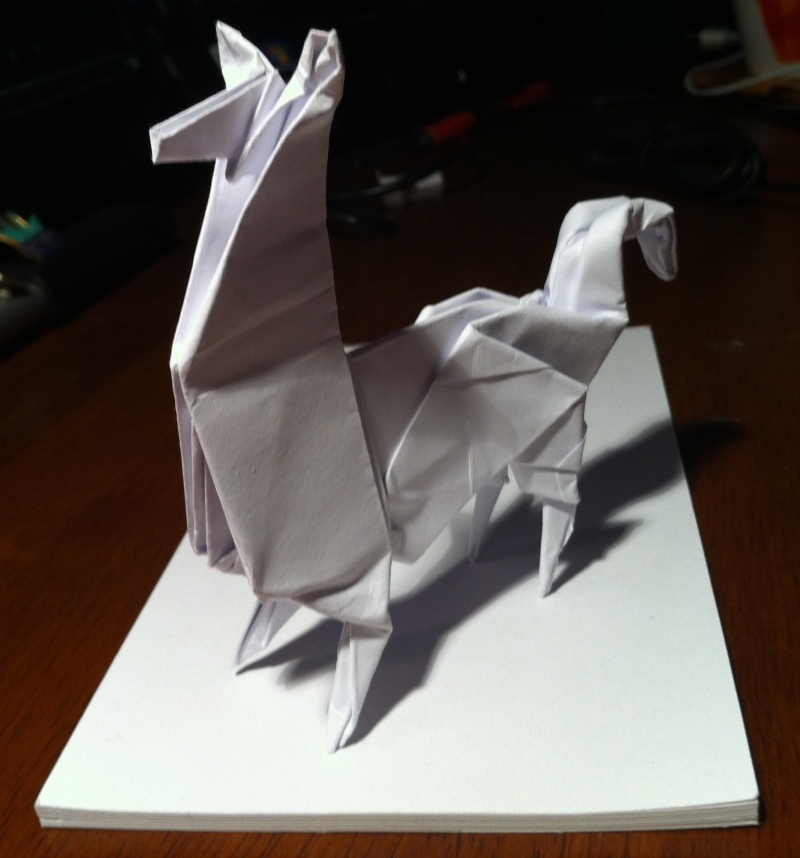 This is Jim adams' Llama, a tough fold really, not because there are any difficult techniques or numerous steps but because of the thicknesses of paper you end up working with – much more suited to thin paper (and not copy). Not really happy with the hind quarters – the tail is 12 layers thick, phew!
You too can have a go – it is not tricky: Jim Adams Llama
It was late, after a huge and busy day – 65 to go!!!