I have had the privilege to fold many beautifully designed models over the course of this project – David Brill's "Horse" is right up there with the best: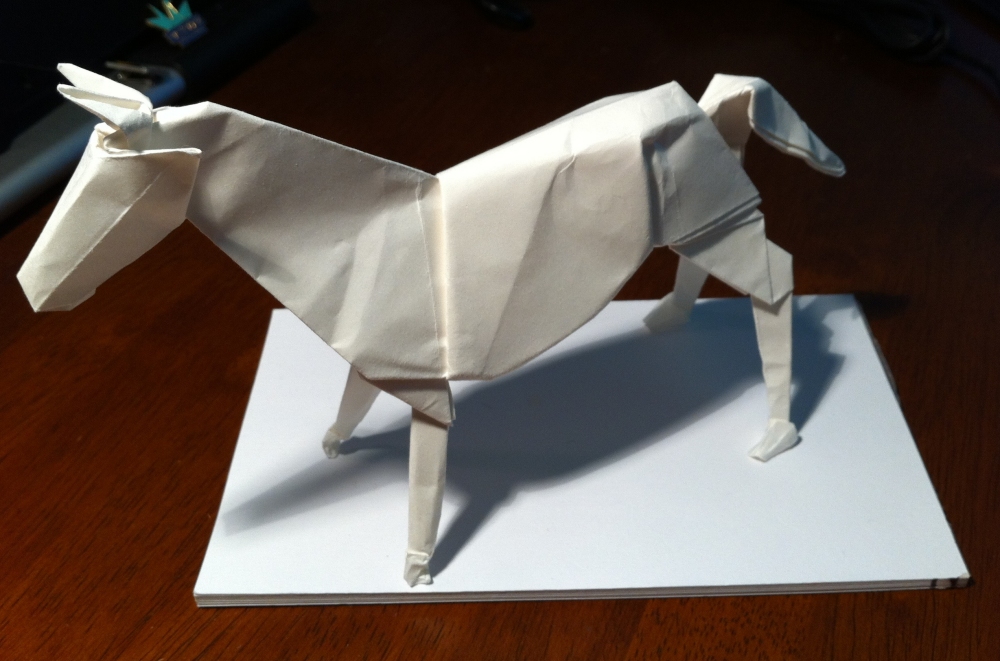 Wonderful proportions, amazing use of material, lovely face and ears, fantastic body, legs and tail – everything that is needed to look horsey infact.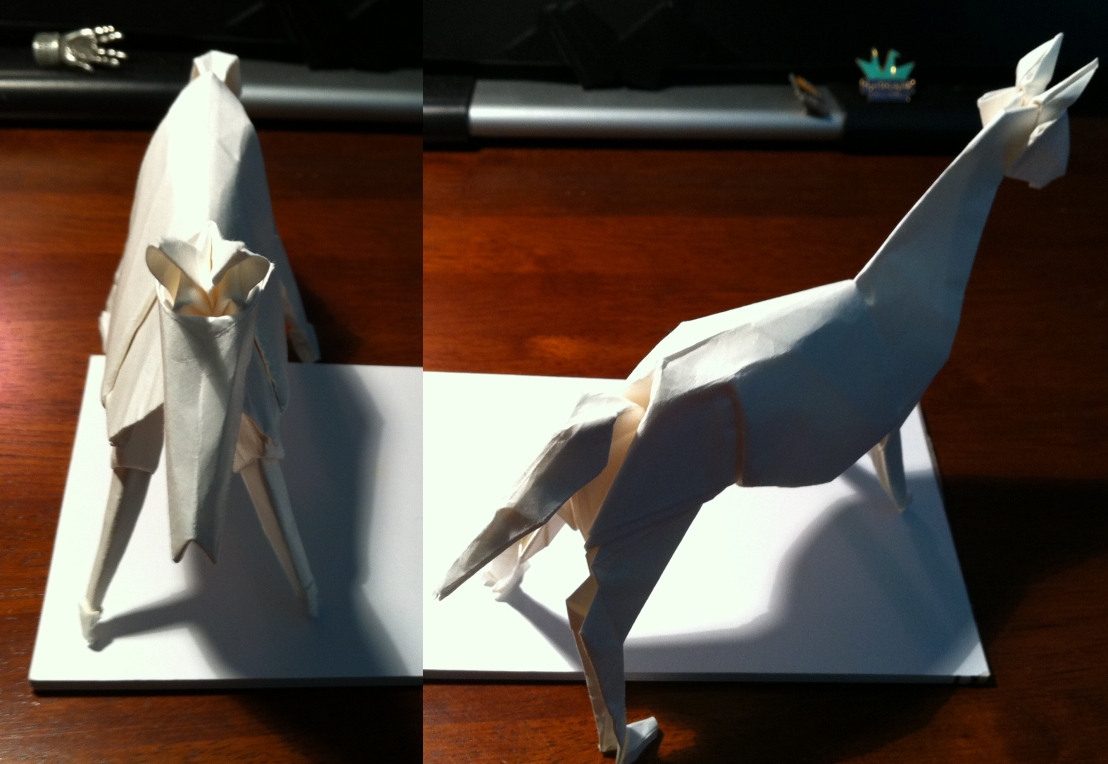 Today apparently a horse race stops a nation – not sure why. I guess the nation is used to being stopped given the recent airline strike but no one celebrated that so -go figure.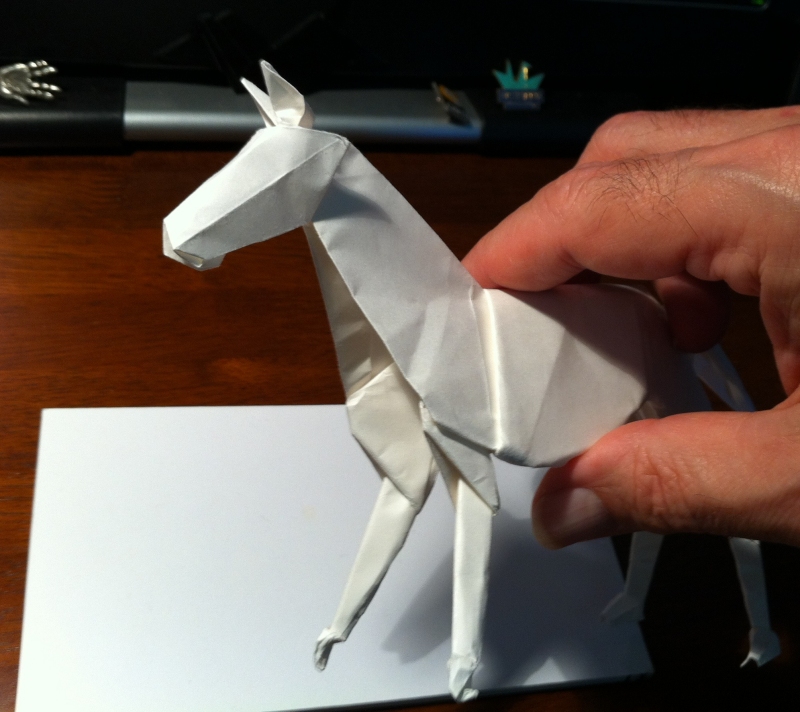 Unusually, this model starts with an equilateral triangle – yeah, weird, right? Somehow from that shaped paper the designer manages to tease the right number of stickey outy bits and I, frankly, feel honoured to fold this one. I cut the largest equilateral triangle I could our of an A2 sheet, but bigger would have been better.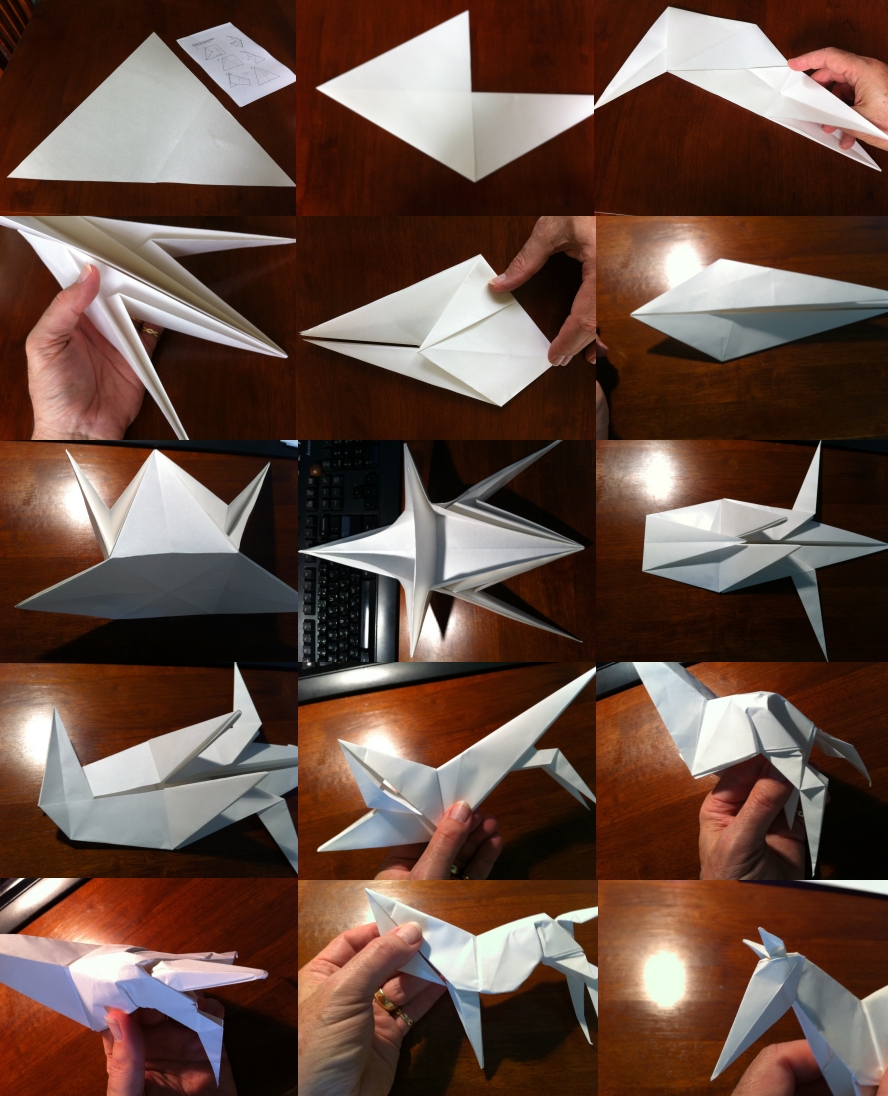 There are lots of places where variations in pose are possible, had I the time (and a HUGE selection of paper) I think a group of these would look beautiful. So glad, as a first fold, this model turned out so nice, given the heavy head cold I am currently drowning in.