Now in arid areas of Australia life is hard. Some animals never drink, some come out an night, some live underground – the gerboa does all these things and more: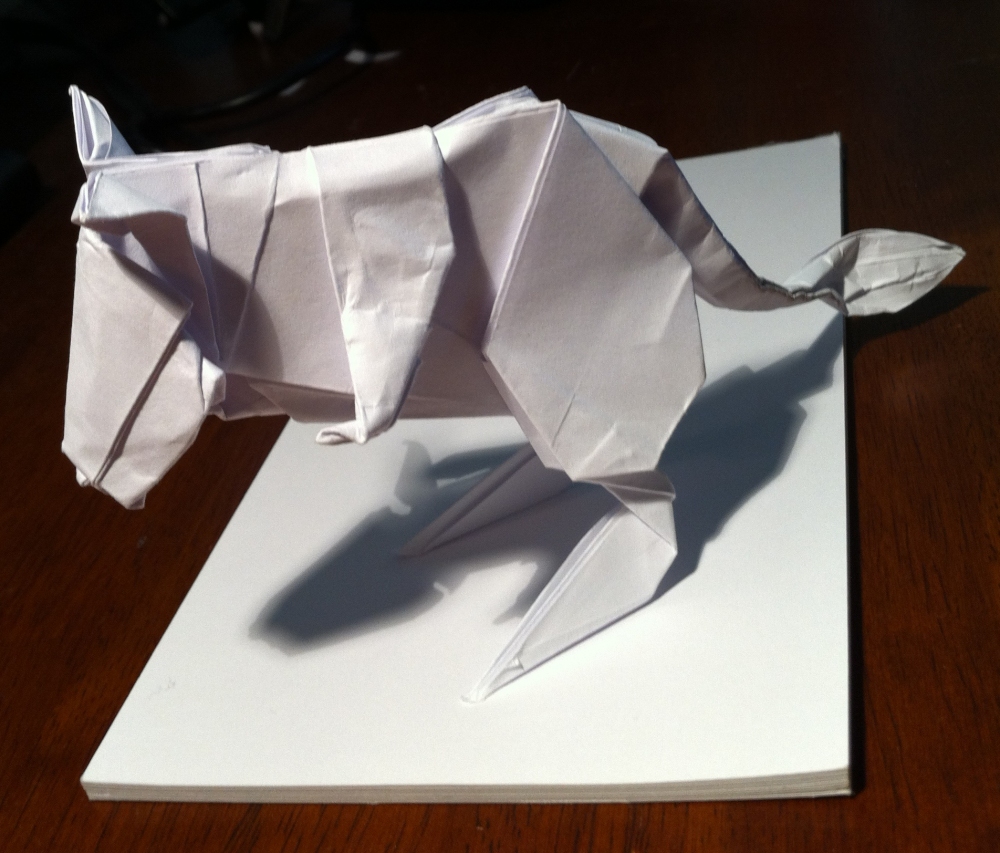 Sometimes called the "Kangaroo rat" because of its rather splendid tail and hoppy back legs, it has always fascinated me.

When I saw this model I knew I would have to try it – copy paper, to be honest, is a terrible media for this but I soldiered on and am actually very happy with this as a first fold.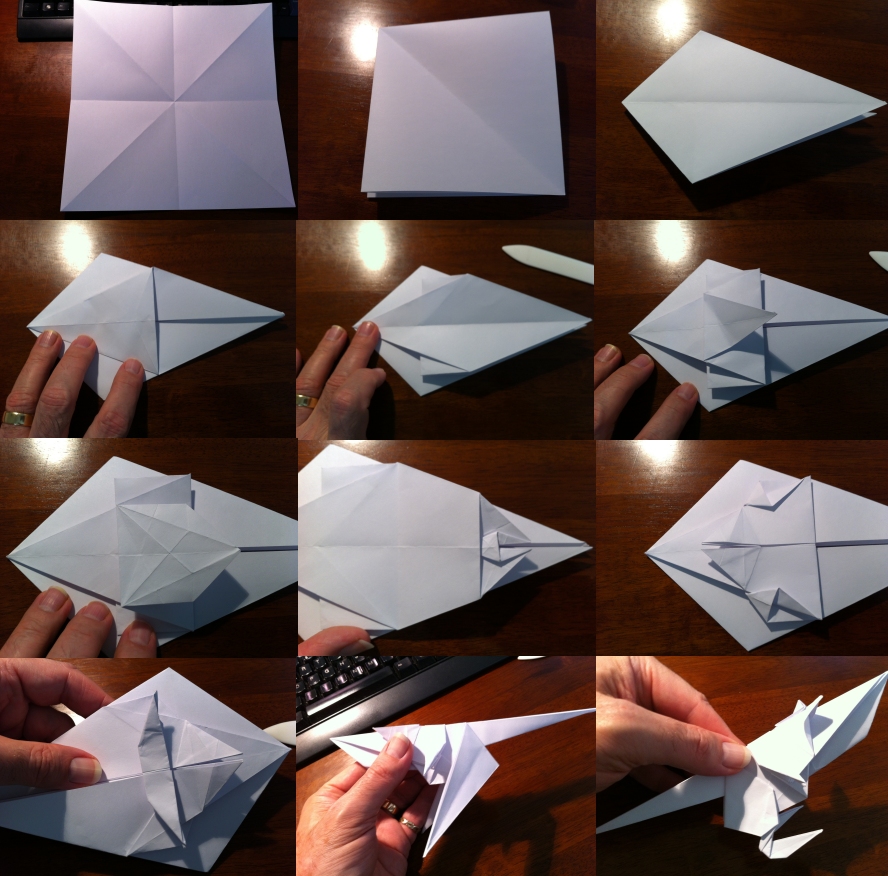 An ingenious use of the bird base, I will fold this again – it is poseable, has lots of character and the most lovely feet and tail – very clever design.