Today was "Remembrance Day", at 11 am on the 11th of the 11th, 2011 the nation stops to give thanks and praise to the fallen soldiers from all world wars: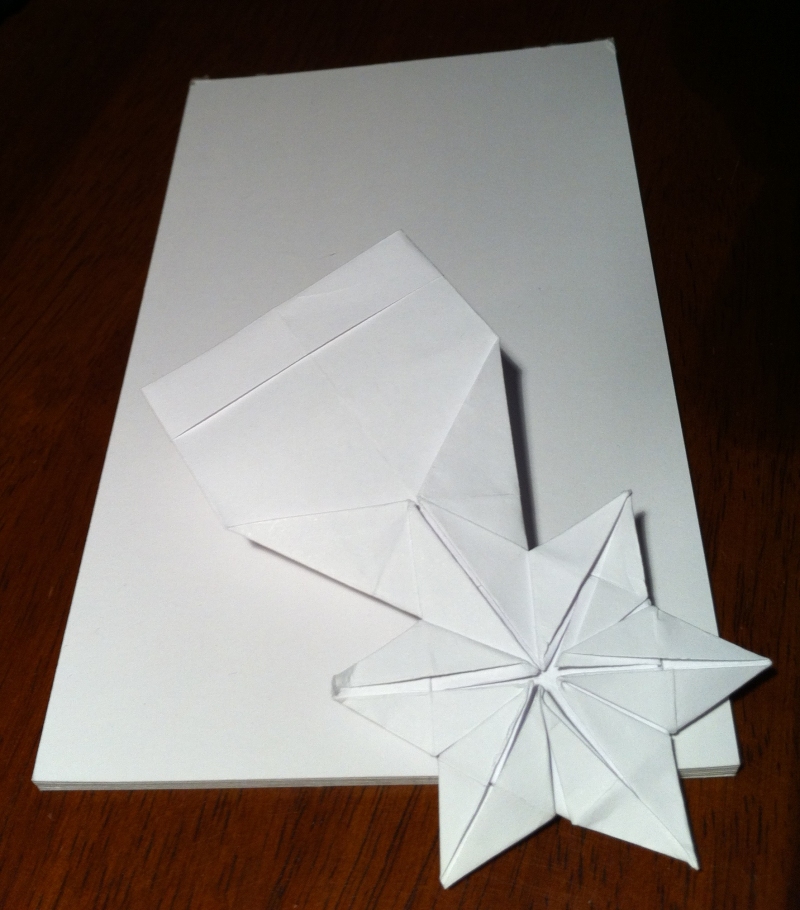 This is Frances Ow's "Star Medal" – a lovely paper decoration (made even lovelier by making it in metallic paper) that I thought was fitting as a tribute to the day and also to distribute to a bunch of WWI 'Aces' who meet semi-regularly to play an old school board game with vigor and passion.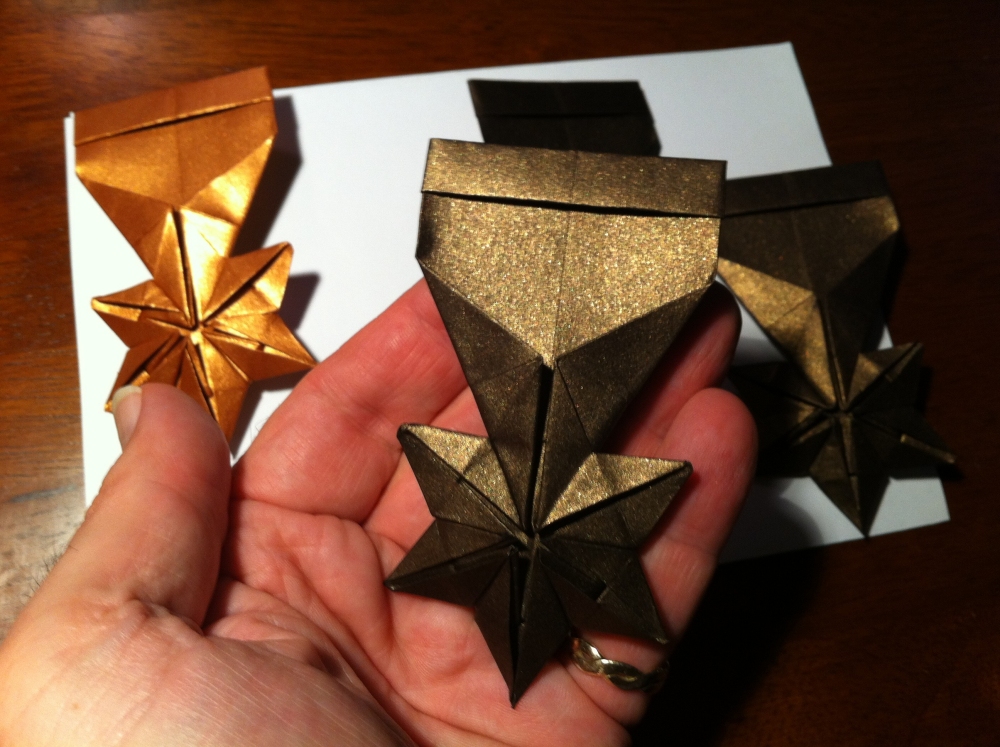 The gold medal was awarded to the "ballsy-est" move in the game – a near suicidal strafe on enemy base, the rest of us got bronze. In retrospect I should have folded one in purple, or better still folded a "purple heart" as one of the pilots was severely under the weather. Made from a 2×1 rectangle, based on a hexagon, the collapse is elegant and pleasing, a masterful design.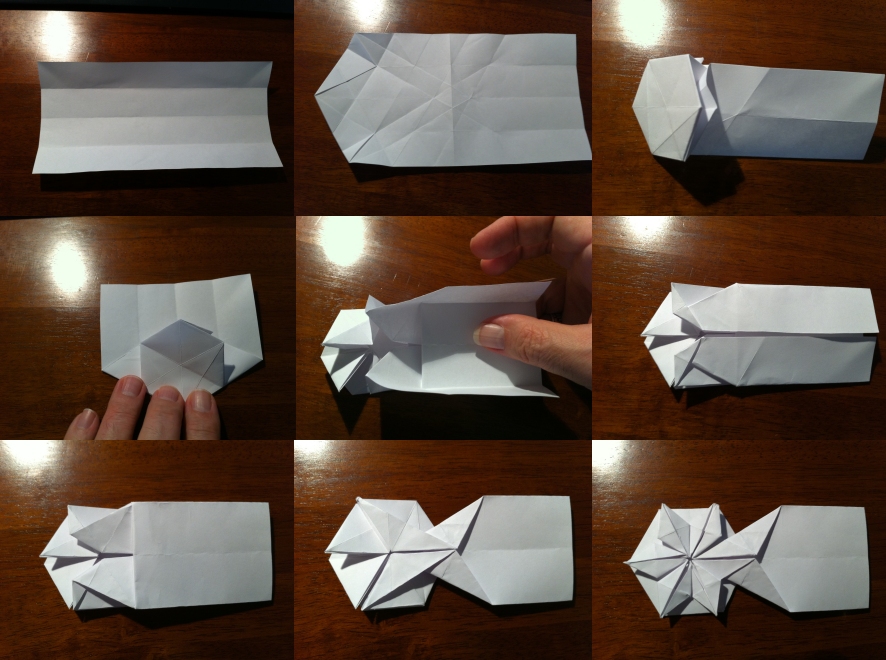 I originally folded this a while back, holding off until today to publish (so sue me)