Slow and steady wins the race, in theory at least: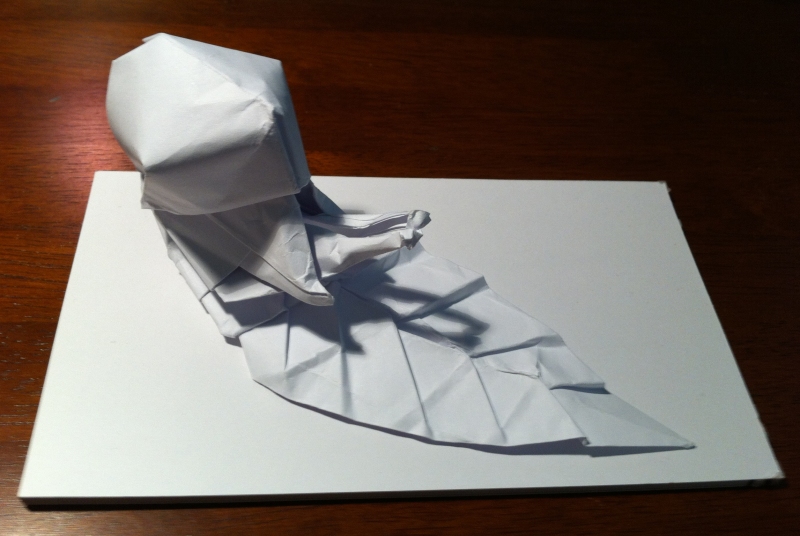 This is Nicholas Terry's "Snail on a Leaf", a lovely model that from one sheet rends a quite shapely snail, foot, shell and feelers, and a veined leaf – neat.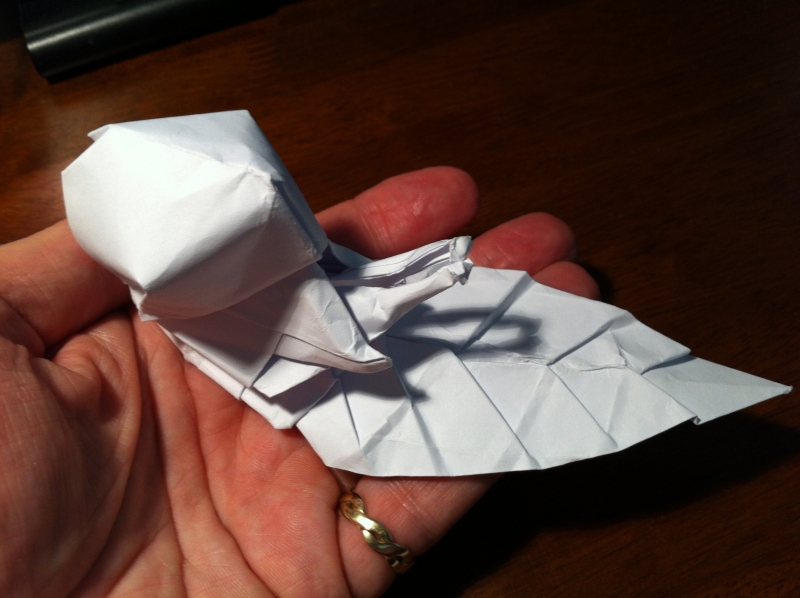 Busy day, bit of a rush, you get that sometimes. I like this as a first fold, learnt something about the model along the way so if I should fold it again, the result would be smoother and a little neater I think.