"You Shall NOT Pass!!!!" Now if you are a Lord of the Rings fan, you will recognise the significance of that, if not you will cynically decide that is my comment on the coming exam season (no, students, I do not mean it that way – relax):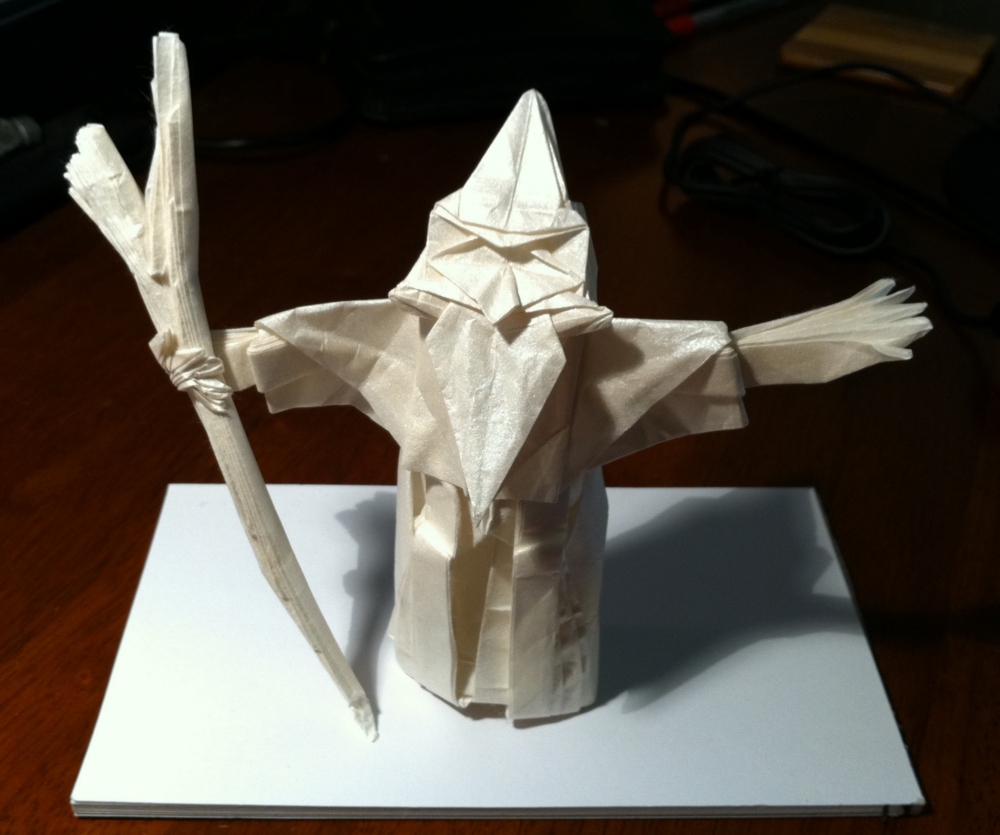 This lovely White Wizard is designed by Victoria and Vladimir Serov, and was first made by me MONTHS ago and packaged up and sent to York in the UK to a friend as part of a Christmas hamper.
He has been travelling for months and arrived yesterday (our time), Today (their time) so I can finally post it as part of this blog.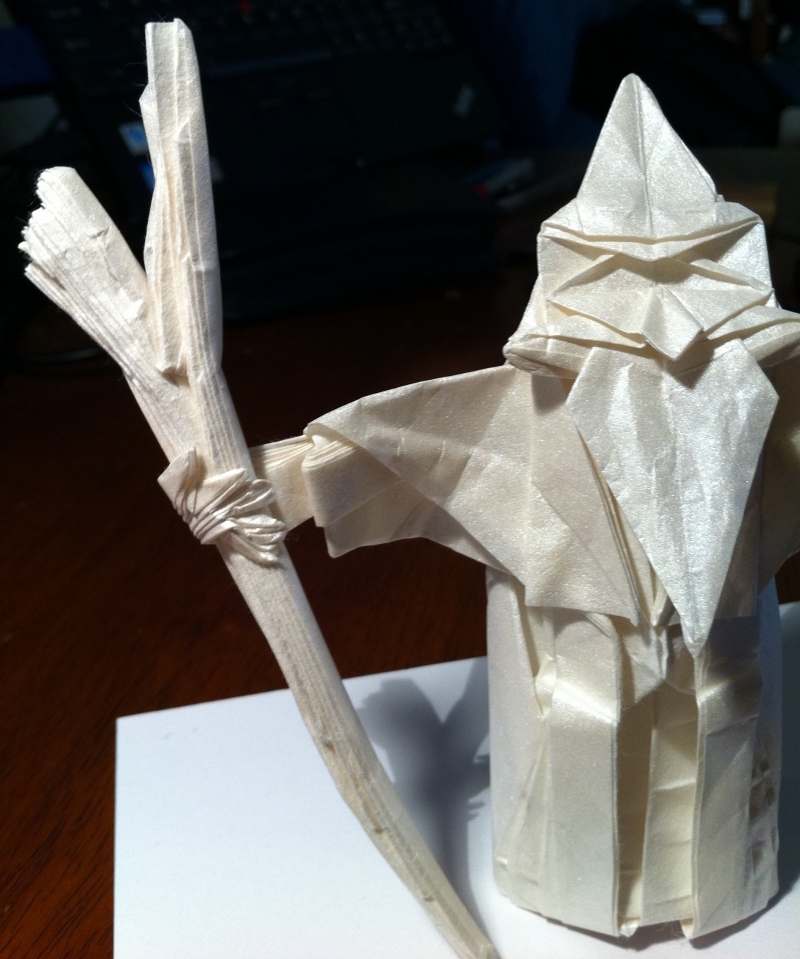 I have actually folded this 3 times – let me explain: the instructions are in Russian (no, I do not speak Russian either) and even with the best translation engines available I could not for the life of me work out which way was up. With my tissue foil there is a good side and a back side and first time I folded it I realised near the end that the paper was the wrong way round. So I folded a second one (knowing I wanted to keep one and send the other) and ended up making exactly the same mistake again (stupid me), so UNFOLDED IT, reversed all the creases and re-folded it the right way around. thank goodness for good paper.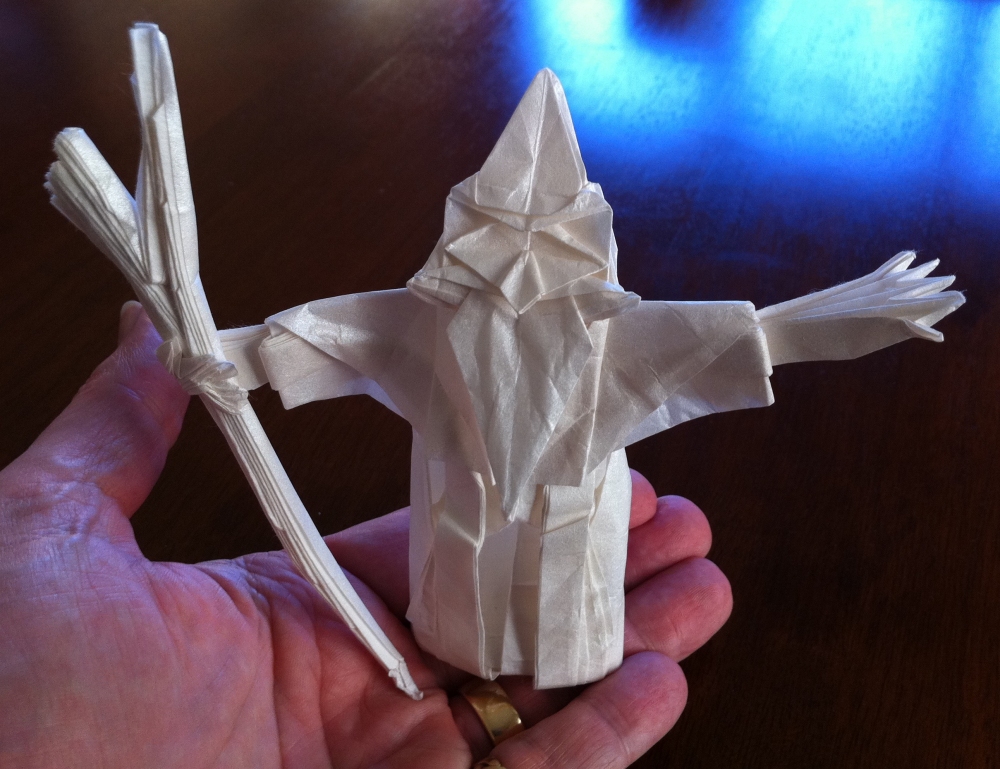 The resultant lovely grasps (with fantastic little hands) a gnarled wooden staff, has a fantastically detailed face – frown, curled moustache, beard, and a lovely robe, topped off with a pointy wizard hat.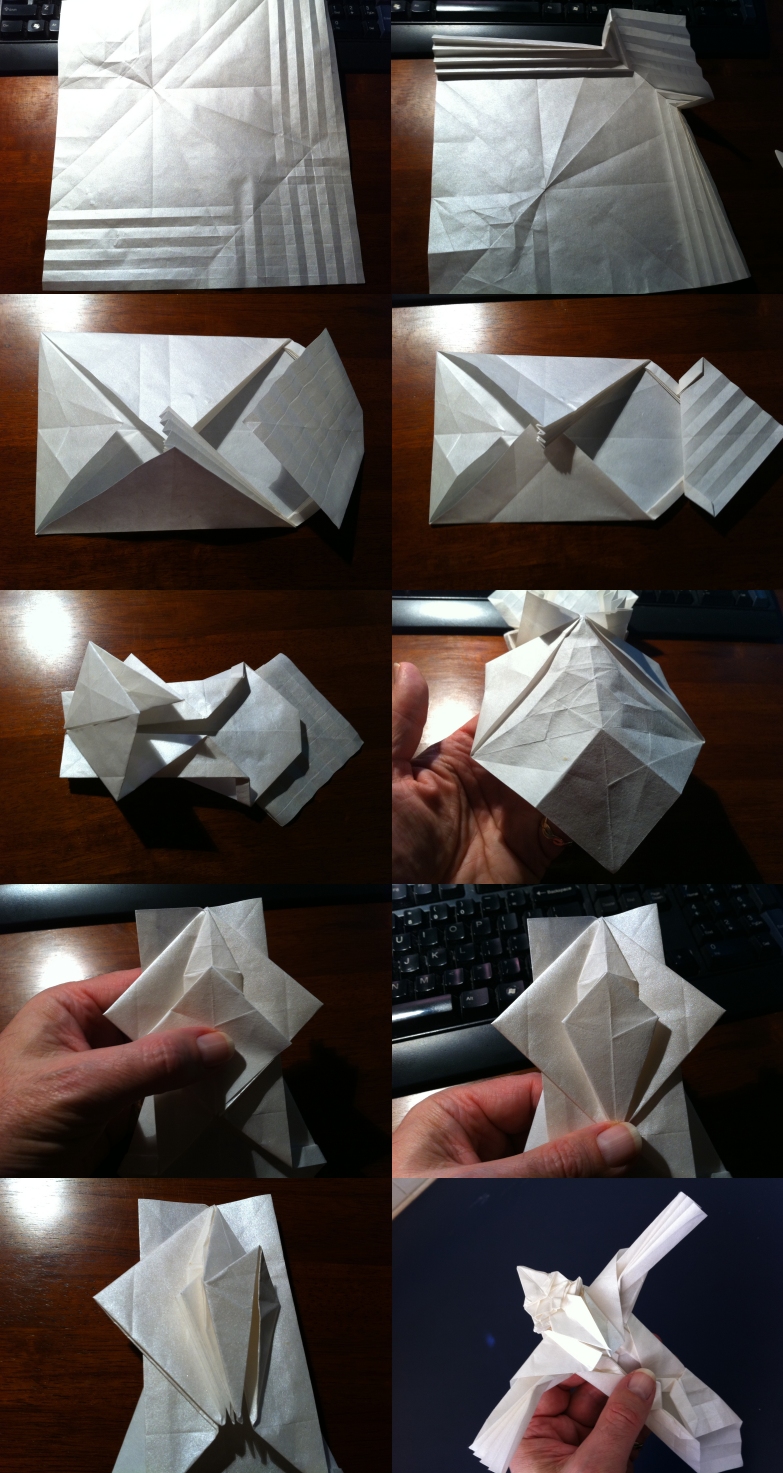 Extraordinarily fiddly, at times I had to walk away, calm down before returning to it – 2mm pleats are not fun with fat, clumsy fingers.
After months in a box, travelling via seamail, the White Wizard arrives safely in York and now takes pride of place. Very happy with this model, so much character and a suitable "Happy Christmas" inclusion for Mike and Colette.