Away in a manger, no crib for a bed …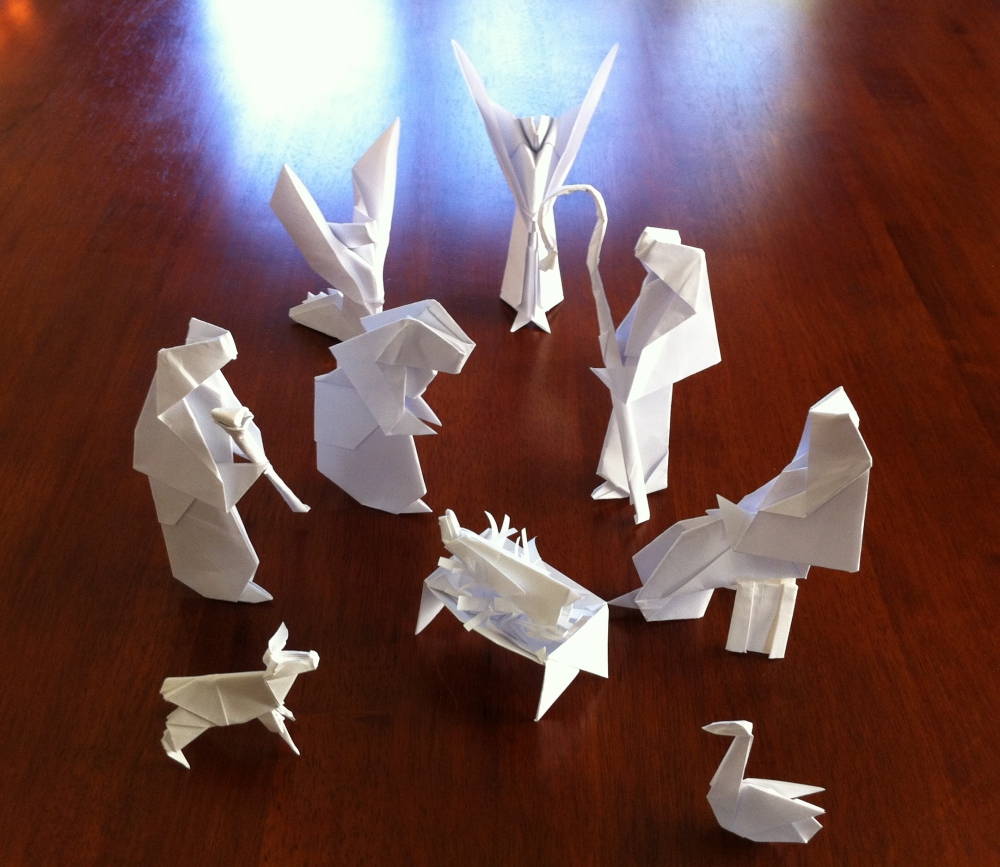 This is Ligia Montoya's set of models collectively known as "The Creche". Folded today for possible inclusion in the end of year massy thing for staff this Friday.
This amazing collection of models, all designed around the same figurative human base is to scale, uncluttered and has a lovely feel to it.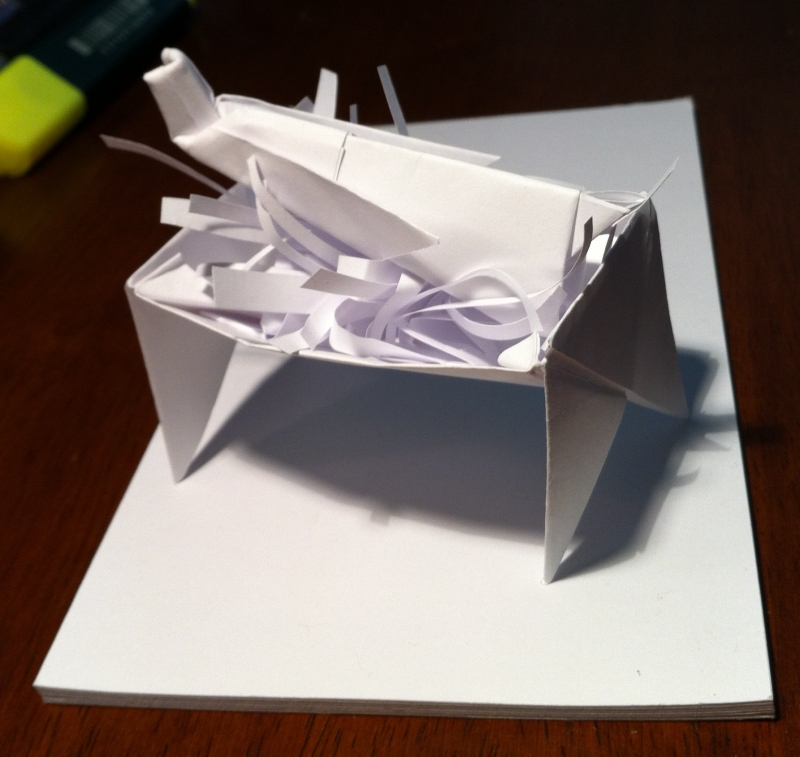 Infant in a manger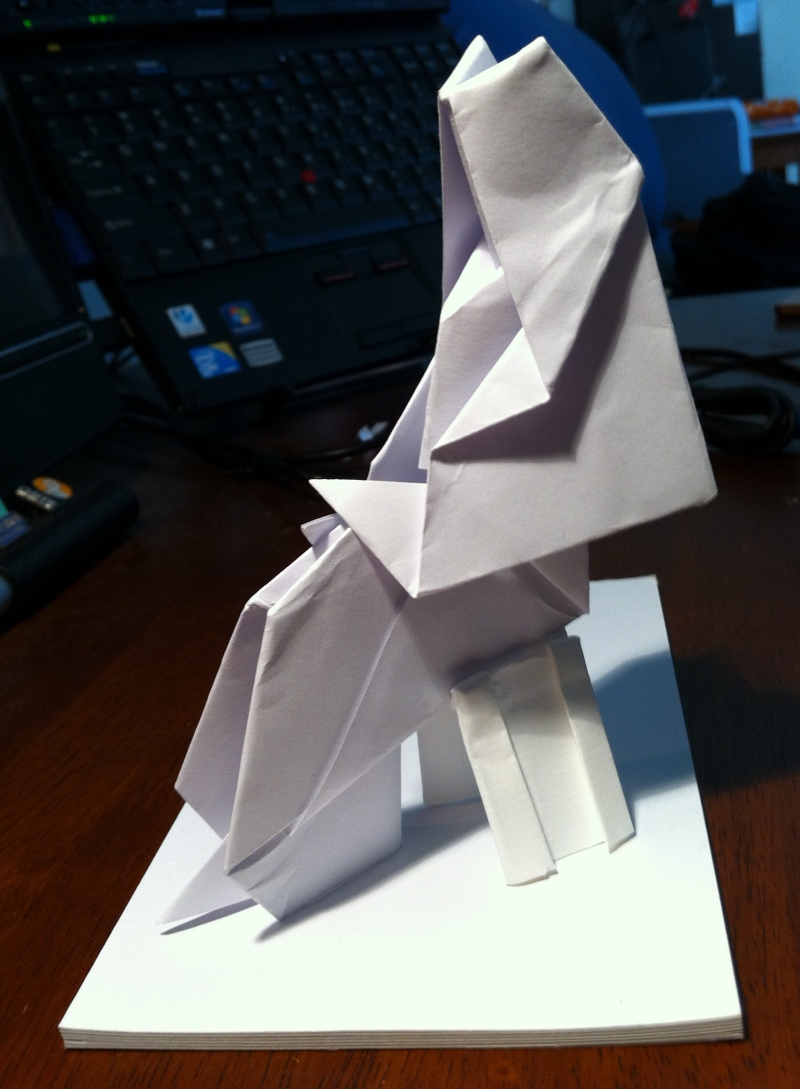 Mother Mary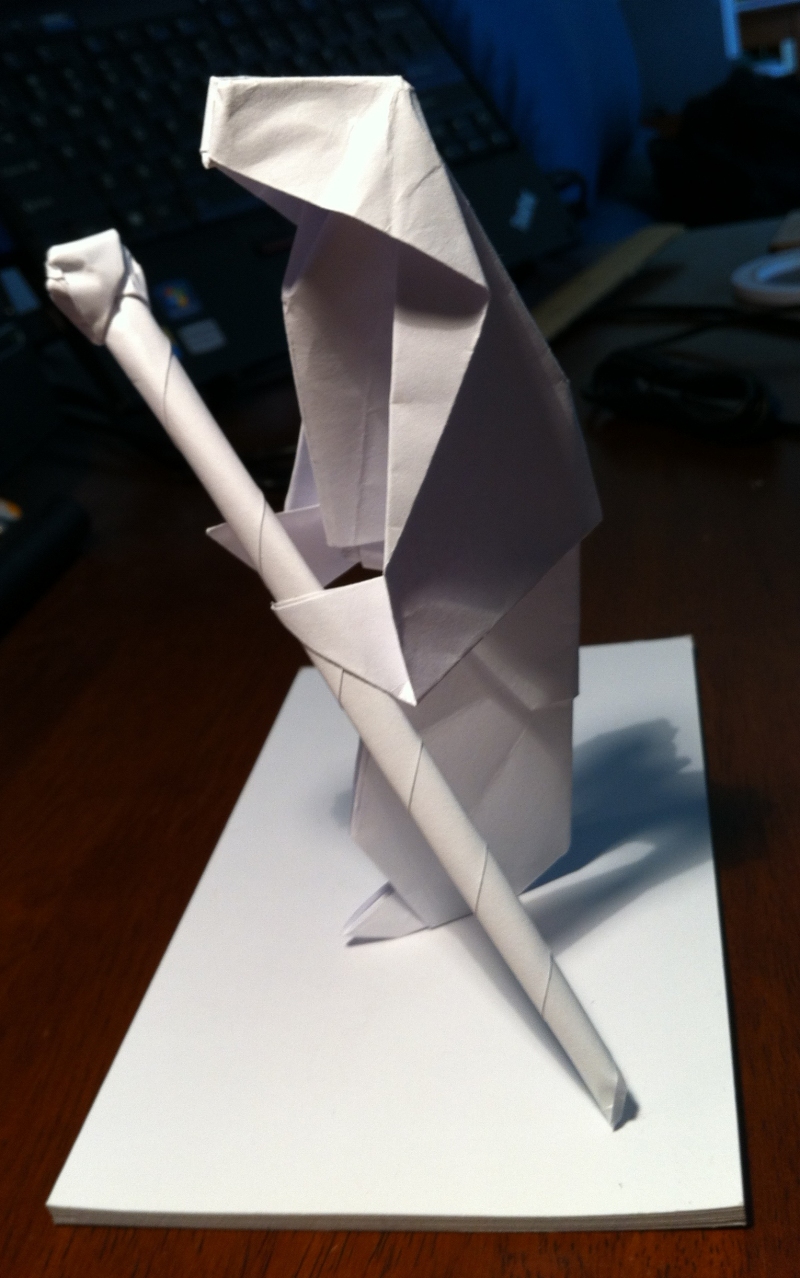 Joseph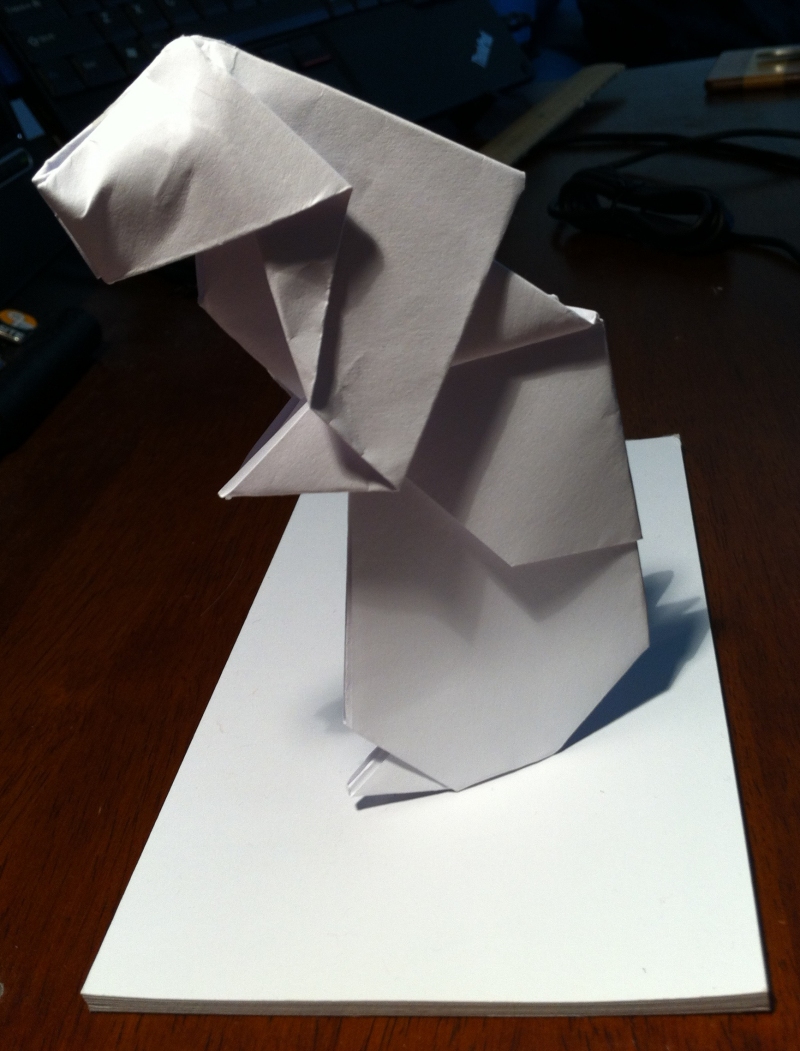 An Old Woman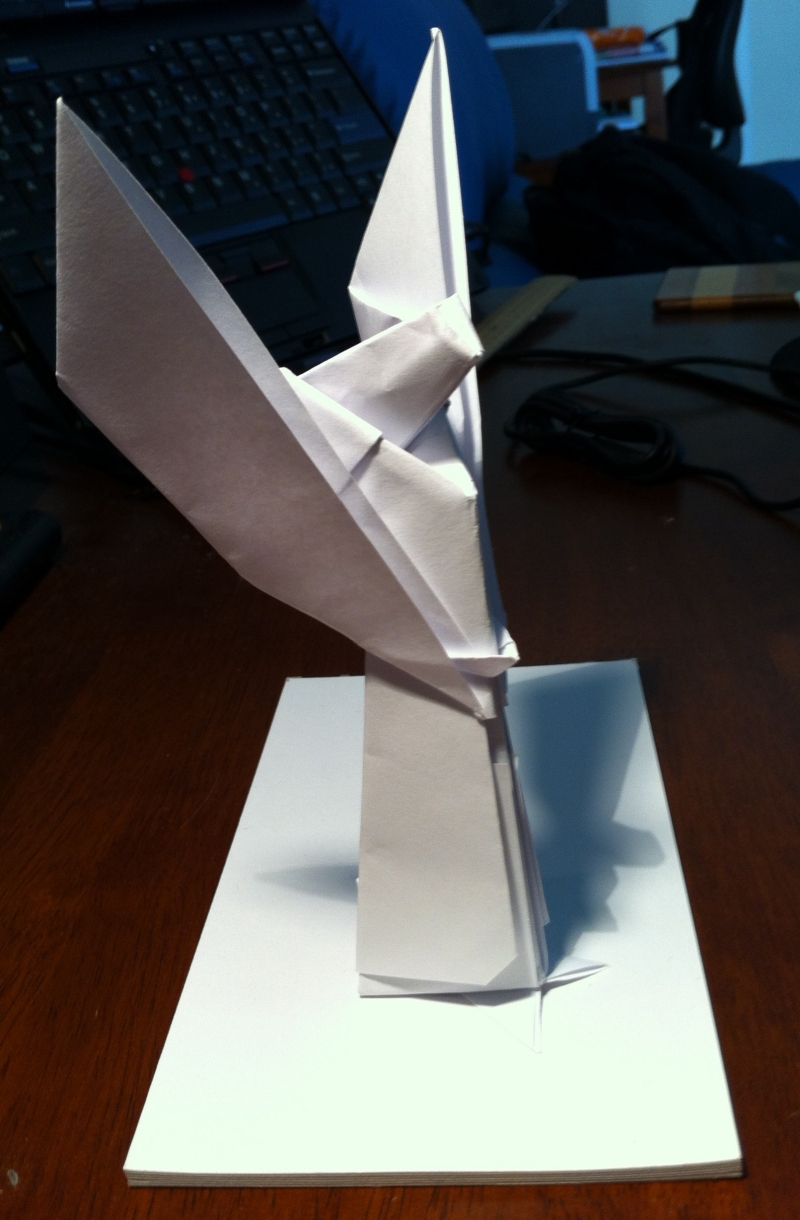 A Standing Angel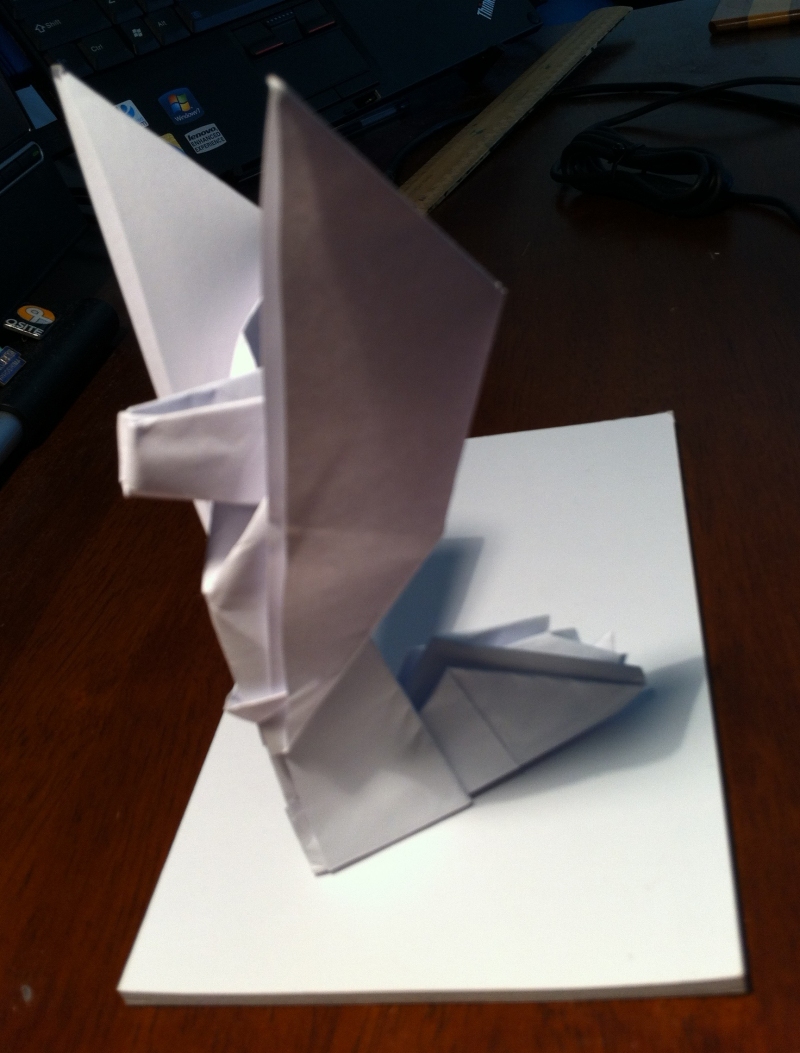 A Kneeling Angel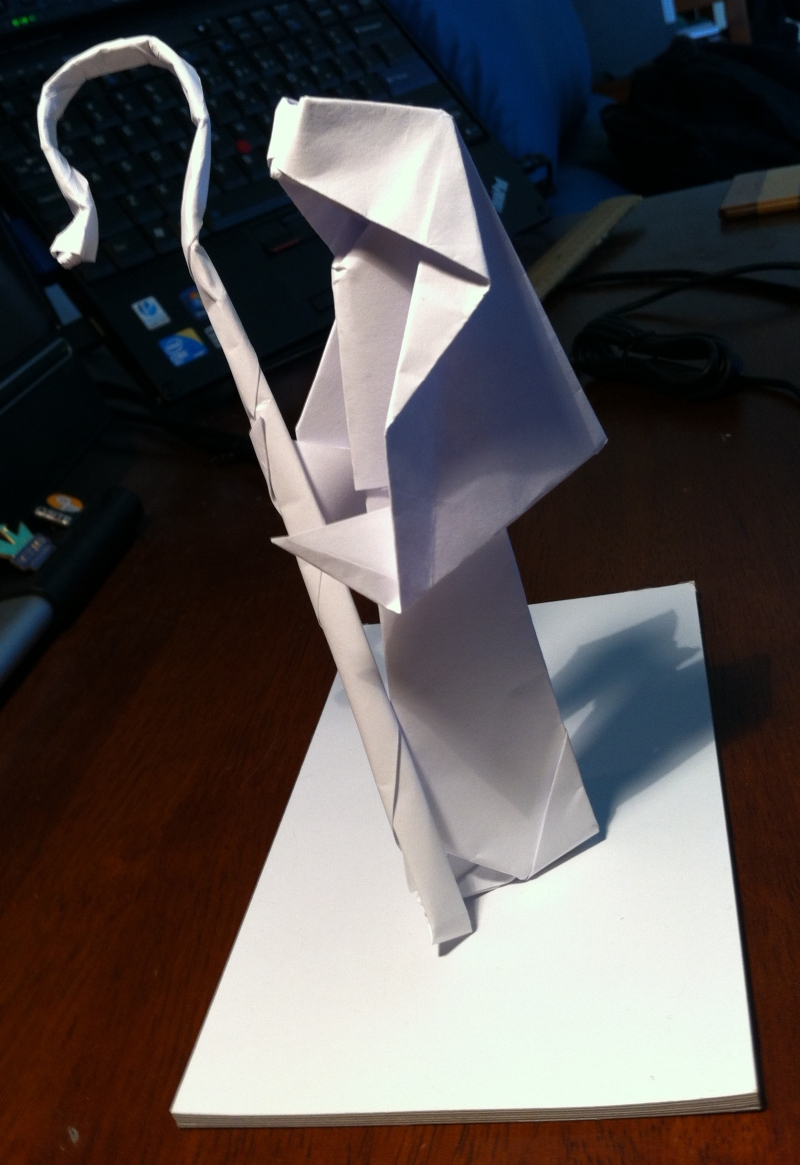 A Shepherd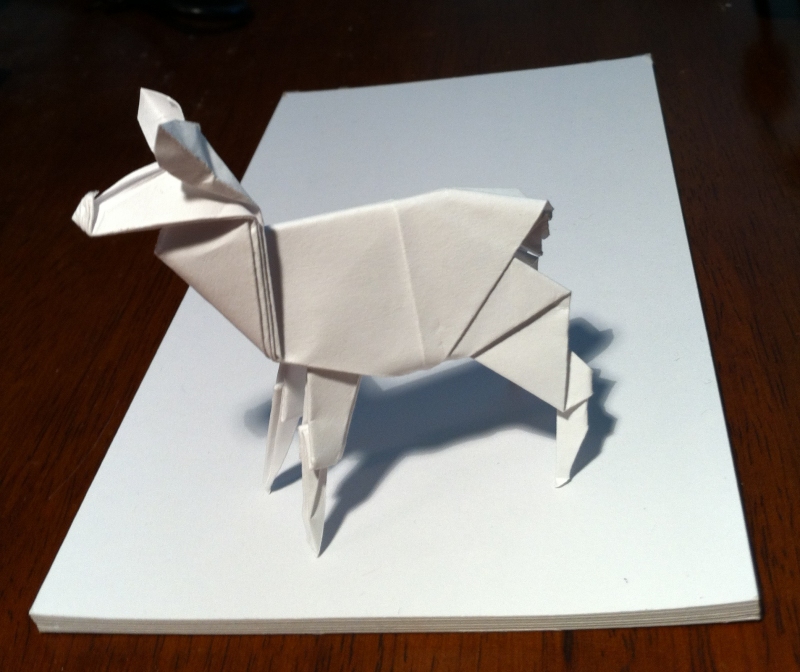 A sheep (presumably a stray flock member of the shepherd)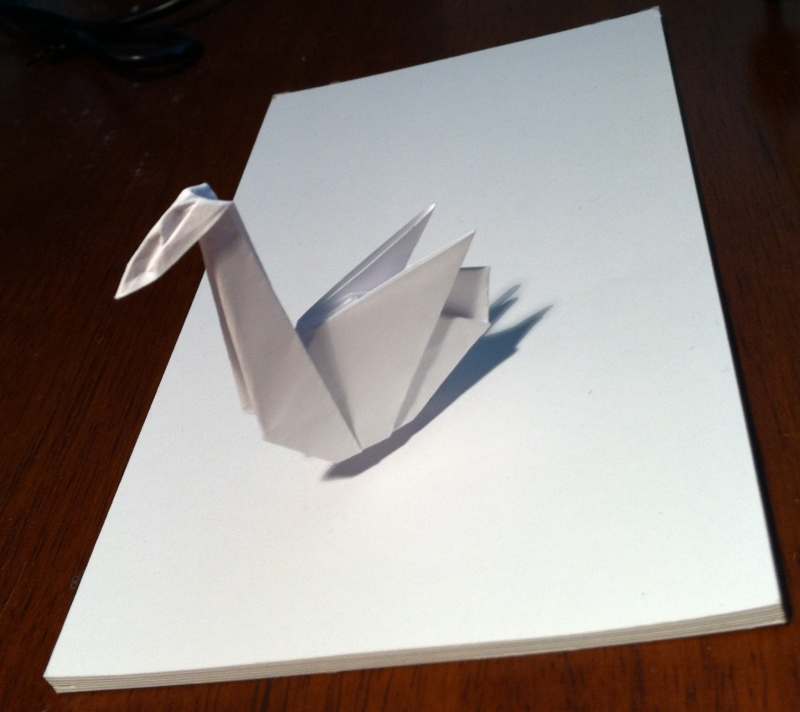 and a Goose .. yeah, I am not sure why but you get that.