An odd tradition I have inherited is to say "white rabbits" as the first thing uttered at the beginning of a month, hence the inspiration of today's model: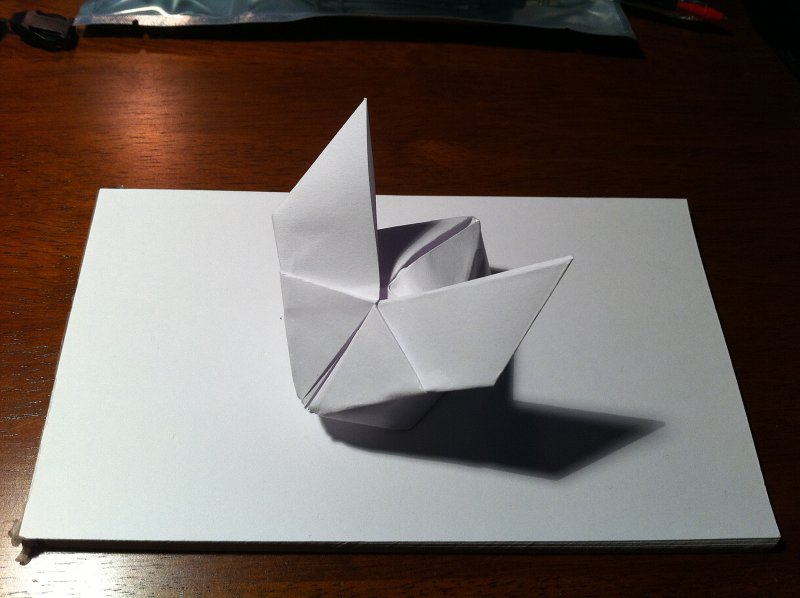 Not real sure where that came from, or why a sane, rational adult would do that, but it is ingrained and part of my monthly ritual.
This model is actually a cute variation of a waterbomb (turn it over and it looks just like one) – nice and simple, suggestive of a rabbit without the nit-picking detail of folding every whisker, which is a good thing too as I am buggered after a long day teaching.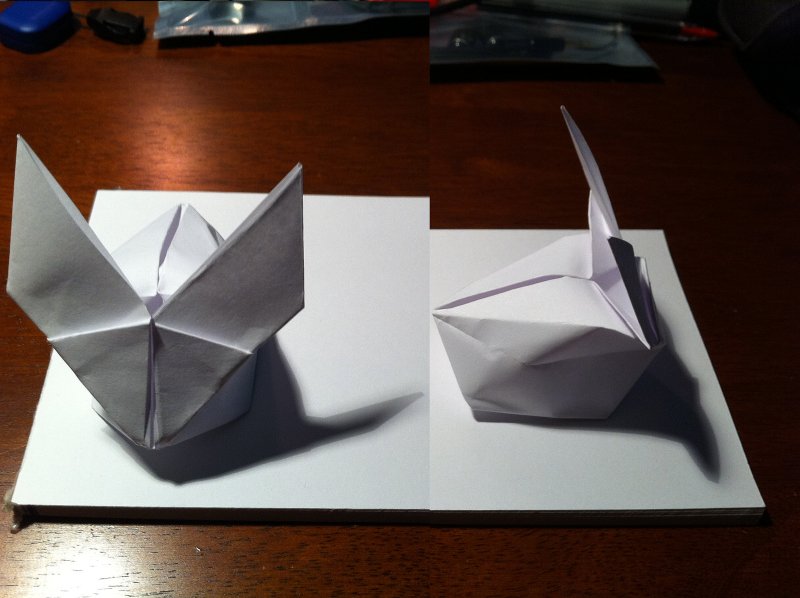 It is my SECOND rabbit, different model, so all is fair in love and paper folding I figure.
Have a go yourself: http://www.videojug.com/film/how-to-fold-an-origami-bunny-rabbit