Knowing elephants are my daughter's favourite animal, I thought I would try David Brill's model: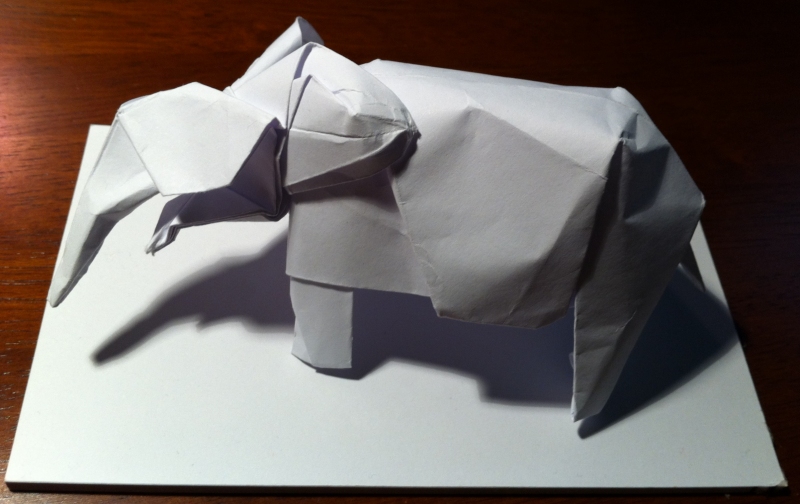 As you can see, it is only vaguely elephantine – not because the model is flawed, just my execution, first fold, is.
This is a difficult model as there are few folding landmarks – you use your eye to place most of the body/head folds – errors compound and before you know it the model only vaguely resembles the desired shape.
I will fold this again – it was late, I was tired (and a little pickled after an evening out), you get that. They cannot all be gems.