A dear old friend is not well, but likes Unicorns – what better example of such a beastie is Satoshi Kamiya's model: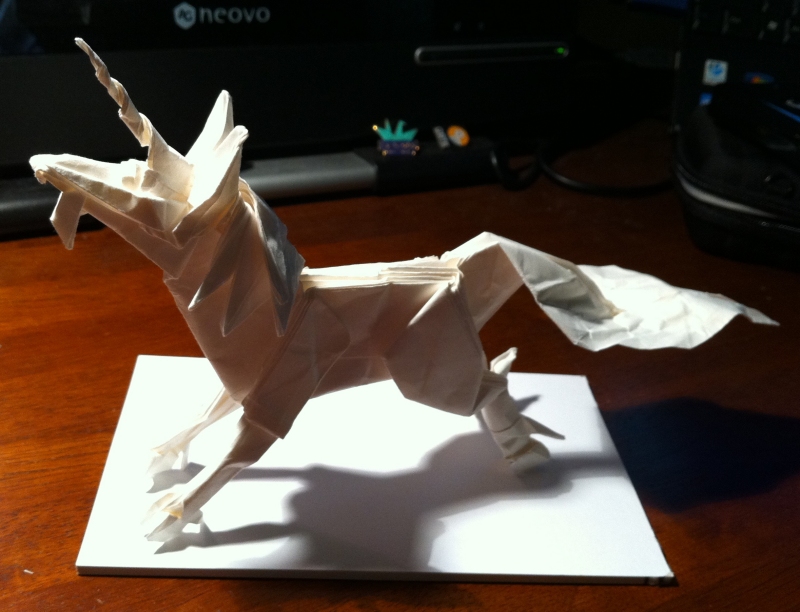 This has been an all day affair – started this morning before I went out, some more in the late afternoon then finishing off after coming home from dinner out.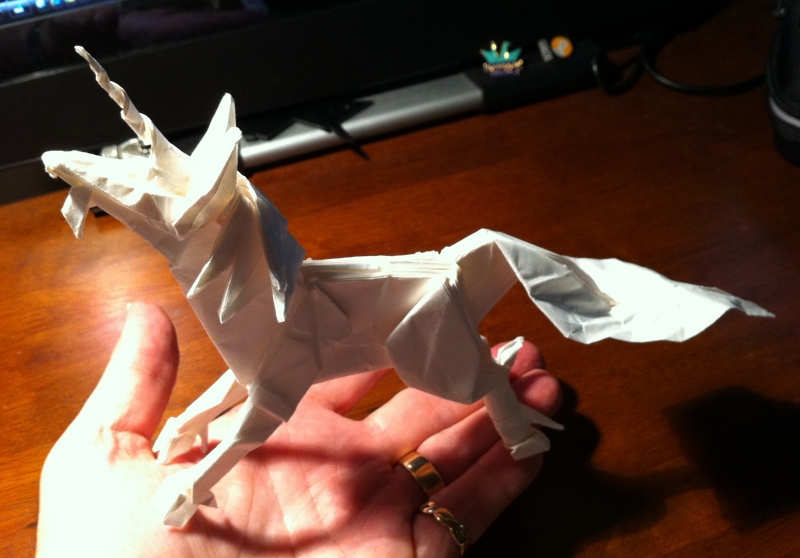 Satoshi suggests a starting size of 35cm square, I decided on 55cm, and found even that terribly fiddly, particularly as this was a first fold and I did not know what was going to end up where.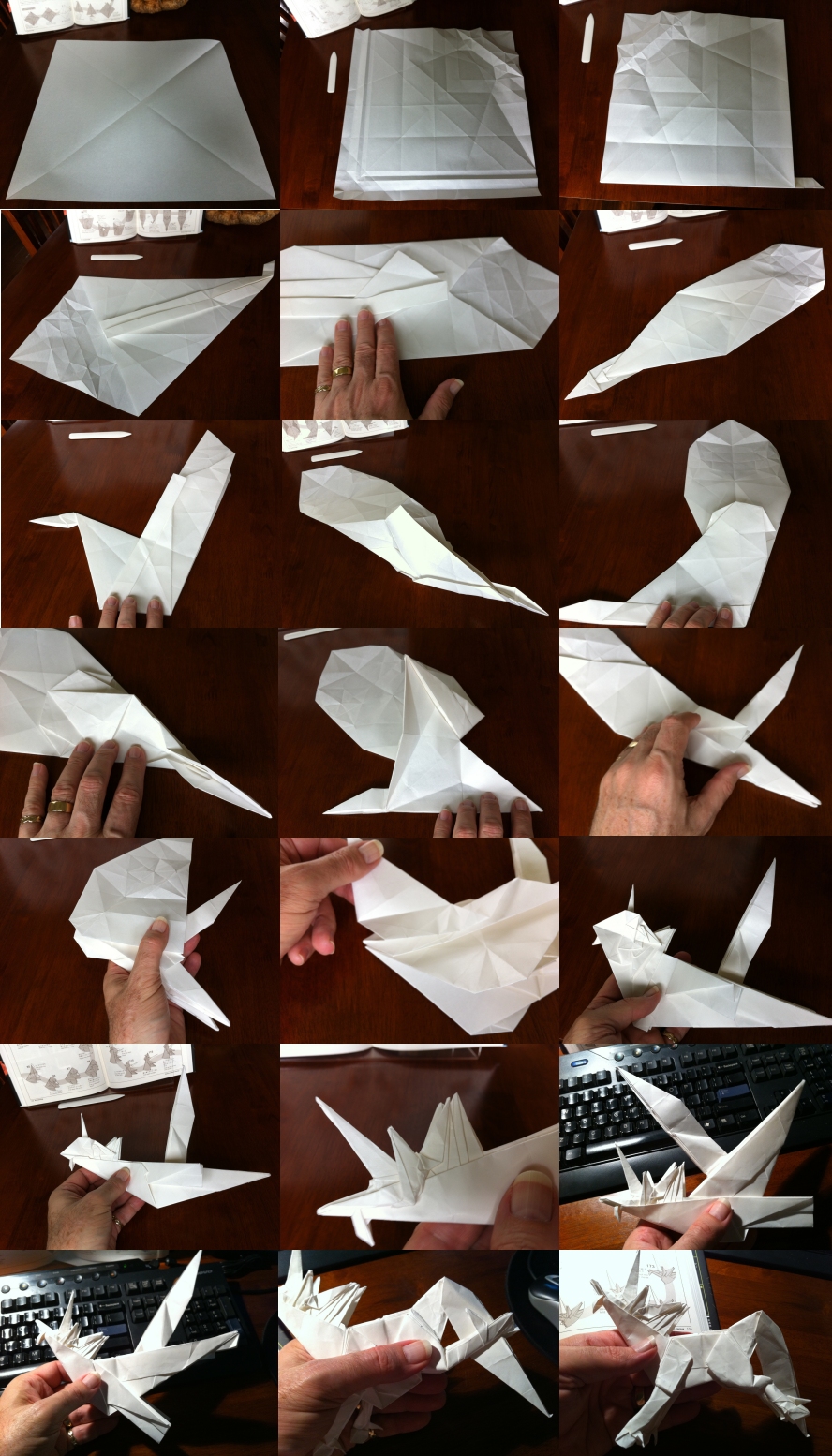 Happy with this as a first attempt – this model will not be auctioned, sorry, it is a gift to Joyce, I hope she likes it. So what's with the title? I took a photo gallery up to my Mum's yesterday, seems the models are not as recognisable as I thought (maybe it is because I am so familiar with them), but the number of guesses that were not even close was amazing – you get that.