So I was putting up the tree again this year and remembered we had nothing to put atop it: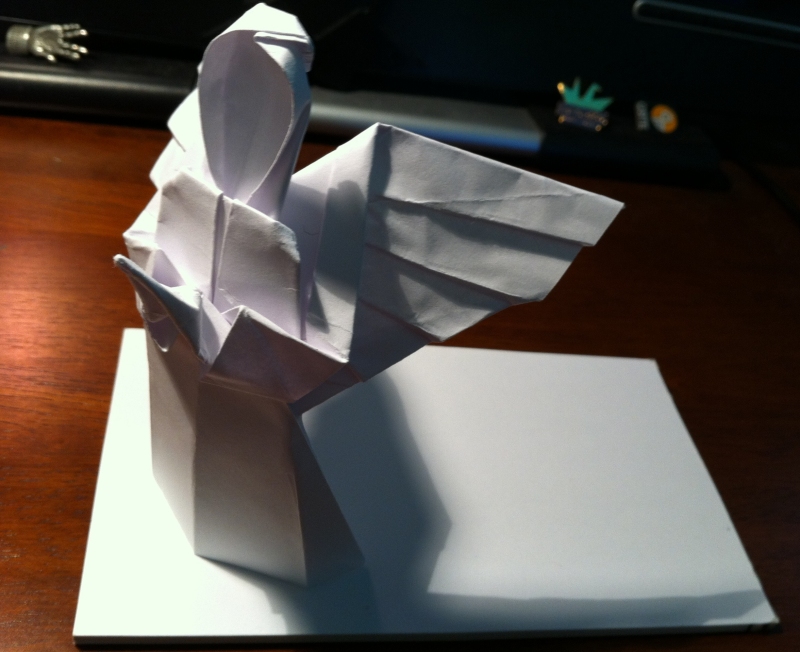 I remembered an "angel" designed originally by Neal Elias, reworked by gabriel Vong that I had put in the "must try this sometime" pile, so set about folding it.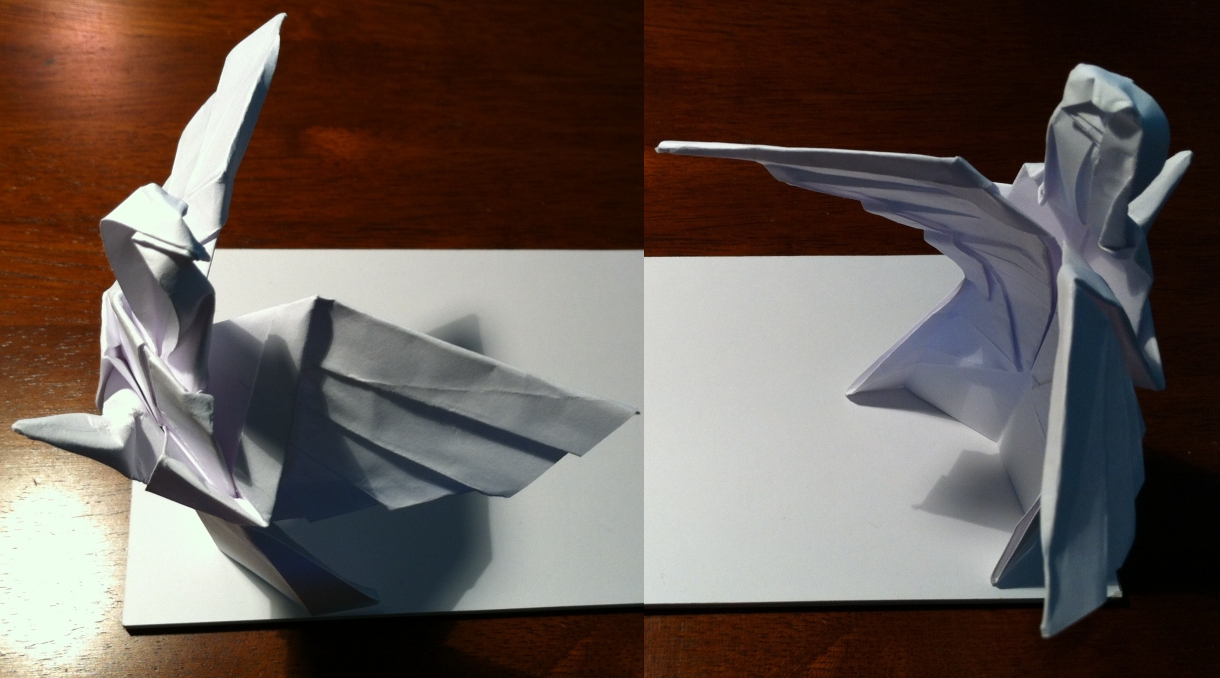 A nice figurative angel, hands clasped in prayer, lovely wings and a nifty gusset at the back to allow you to insert some foliage at the pointy end of your tree.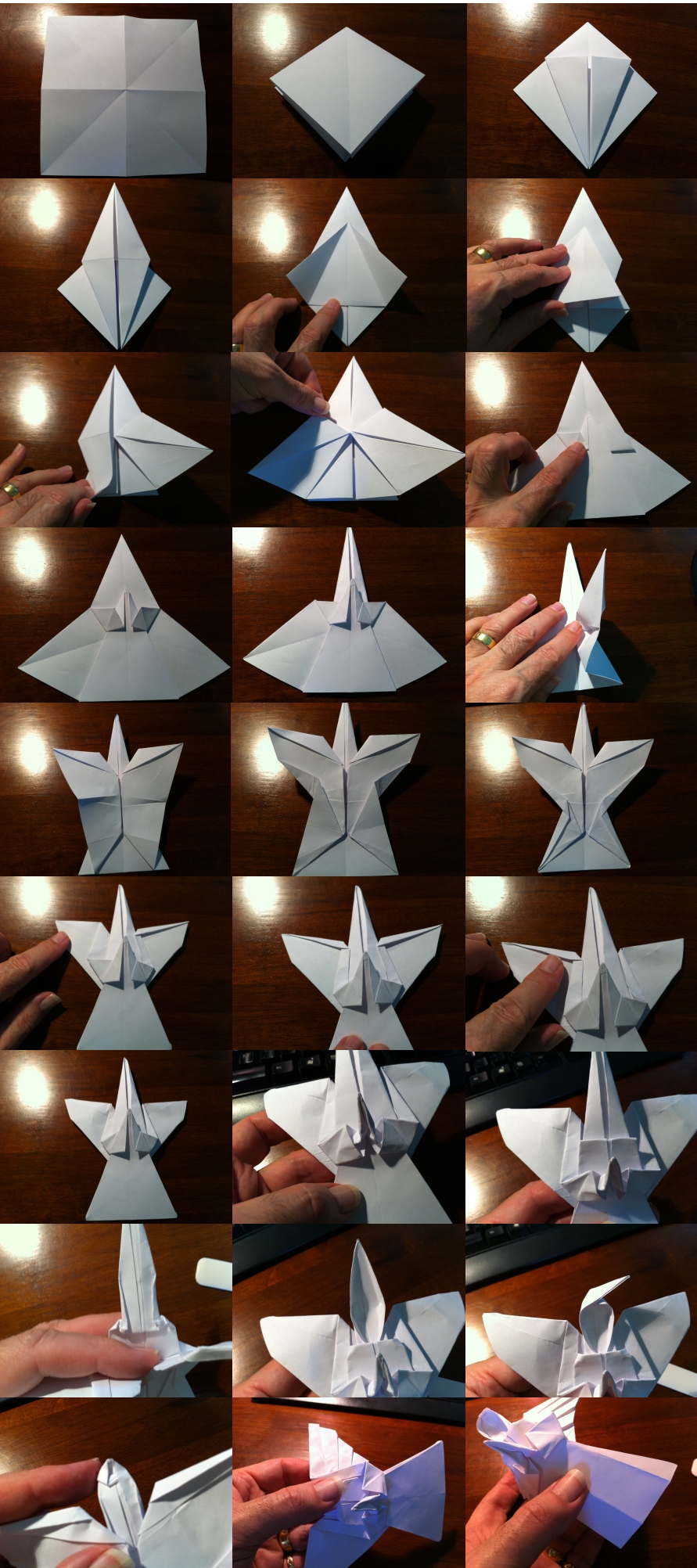 You should try this, it is actually fairly straight forward. I had a sheet of gold metallic paper (but wrapping paper would make the fold even easier) and bent it laboriously (it was almost card, so the folds around the hands, shoulders etc were hard going – thank goodness for fingernails as my finger tips are bruised and sore from the continued 365 onslaught).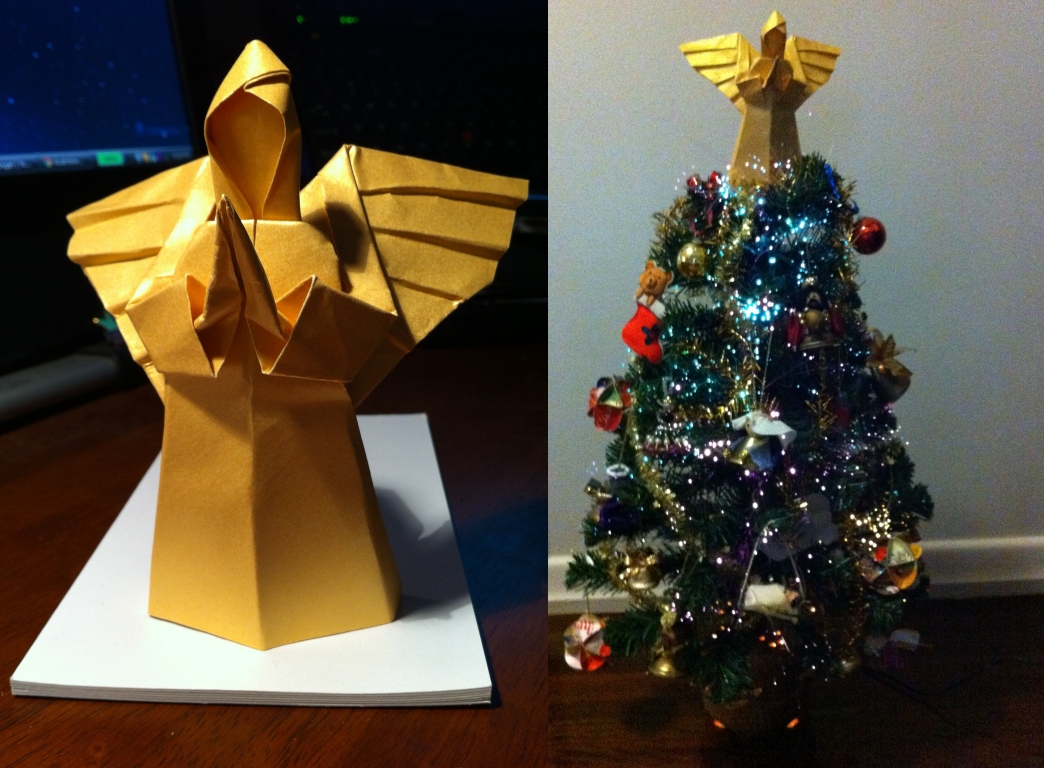 Atop the tree she is lovely – this is an A4-cut square, prolly a little big for our small tree but ideal for a larger one.